Lieutenant Colonel Sarah "Mac" MacKenzie, JAGC, USMC (played by Catherine Bell) is one of the main characters in the JAG TV series.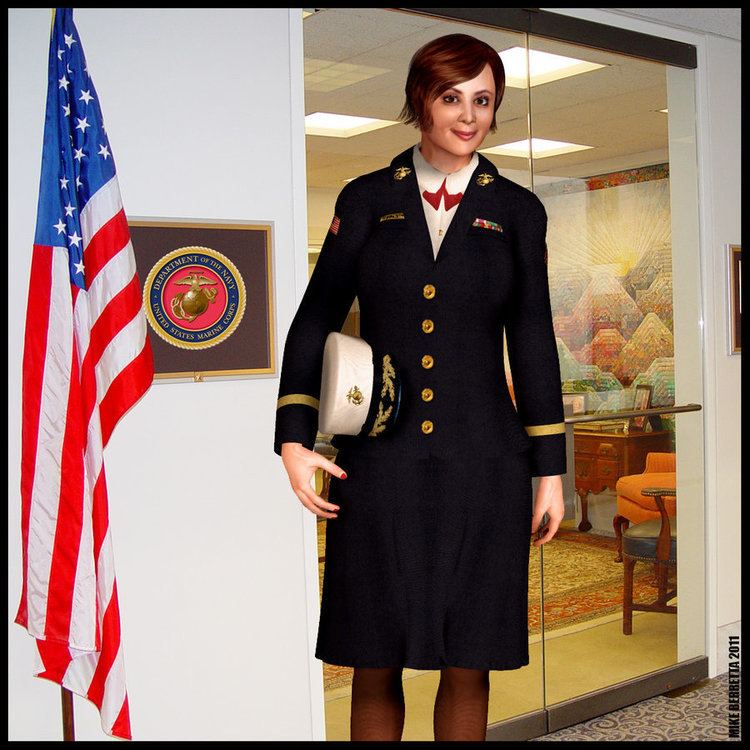 In her first appearance on the show and for several seasons, she holds the rank of major USMC, but is then promoted to lieutenant colonel USMC during the 5th season. In the final episode of the series Mac is selected as commander of Joint Legal Service Center Southwest, a JAG office in San Diego, California. It is not known if she takes this position since her future is left to the audience's imagination. She and Captain Harmon "Harm" Rabb become engaged during the show's final episode, flipping a coin to see who will resign their commission. A possible spin-off centering on Mac's work in San Diego was pitched to CBS, but the network passed on the spin-off idea.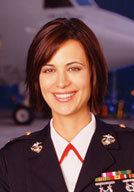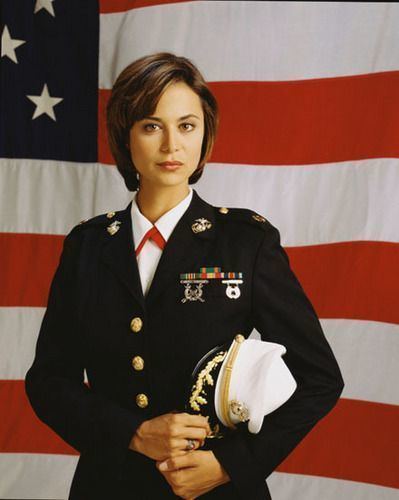 Born in 1968, Sarah MacKenzie had a troubled childhood; her mother abandoned her and her alcoholic father on the night of Mac's 15th birthday. Her father, Joseph MacKenzie, was physically abusive towards her mother, and emotionally and verbally abusive to Mac. As a partial result of this, Mac became an alcoholic in her mid-to-late teens and had no contact with her mother until she reappeared at her father's deathbed. She also learns at this time that her large white mutt, named Ruggles, was abandoned at a boarding house during her mother's travels after fleeing from her abusive father. She showed more sympathy for her father's efforts to be a good dad, pathetic as they were, and more anger at her mother for leaving them to fend for themselves.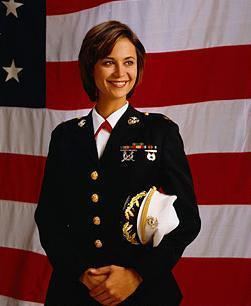 Mackenzie ran away from home when she was 17 (her junior year of high school), and apparently married Christopher Ragle a year later. They were both drunk for much of their married life. He was later arrested and sent to prison for motor vehicle theft. At some point, Mac finished high school. On the night of her graduation, she was traveling in a car with her friend Eddie. They were both drunk, and were involved in a car accident that killed Eddie. Mac hit her low as an alcoholic, and her uncle USMC Colonel Matthew O'Hara took her to Red Rock Mesa, Arizona, to dry out. Mac later repaid the debt owed to him by making sure he did not get killed during an incident where he and a group of rogue Marines hijacked a van transporting the Declaration of Independence.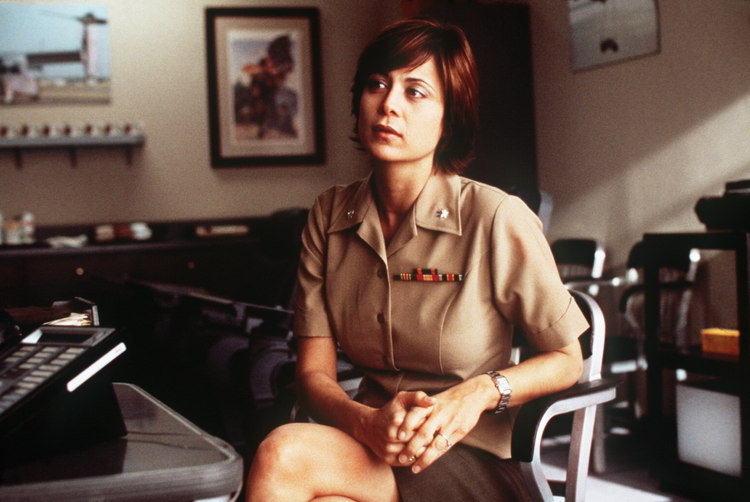 After graduating from high school, Mackenzie joined the Marines. After graduating from Officer Candidate School, she was stationed as a first lieutenant in Okinawa, Japan, as an Administration Officer under John Farrow. It was under his recommendation that Mac was sponsored by the Marine Corps to study at Duke University School of Law.
While stationed in Okinawa, Mac engaged in an affair with her superior officer John Farrow. Unbeknownst to Mac, Chris Ragle followed her to Okinawa and discovered the affair. When he caught up to Mac at JAG headquarters, Chris attempted to use this information to blackmail Mac for money. John paid Chris the money he demanded, but Chris threatened to kill him anyway. Mac tried to wrestle the gun out of Chris's hand, but it accidentally went off and killed him instead.
Mac received her Bachelor of Arts degree in political science from the University of Minnesota and her Juris Doctor degree from Duke University, and was subsequently stationed in Bosnia during the civil war there.
As a major, she was subsequently assigned to JAG headquarters when she was pulled off a double homicide to work on a case involving her uncle Matthew O'Hara (her uncle's involvement was unknown to Mac until later in the episode) and the stolen Declaration of Independence. Lured by the glamour of private legal practice, she resigned her commission to work as an attorney at Lowell, Hanson and Lowne, but, soon changing her mind after successfully defending Harm pro bono in a court martial, she asked Admiral Chegwidden to take her back at JAG. The Admiral gave her back her letter of resignation, claiming he had been "too busy to process it" (despite having had at least four weeks in which to do so). Upon her return she was temporarily assigned many menial tasks as Head of Administration, and informed that the Admiral had withdrawn his recommendation that she be given an accelerated promotion. However she was subsequently promoted to lieutenant colonel, after Admiral A.J. Chegwidden's renewal of her recommendation for accelerated promotion.
Mac bore an uncanny resemblance to Lt. Diane Schonke, a Navy officer Harm had been dating before she was murdered, which initially made Harm uneasy, though he soon got past it. (This was an in-universe explanation, as Catherine Bell had played Schonke in the last episode of Season 1 before joining the cast as Mac in the first episode of Season 2). However, Mac was unaware of the resemblance until the third season, when Harm had worked out who had really killed Schonke, only Harm, Bud, and later, Sturgis Turner, were aware of the resemblance, and none of them said anything (Mac found out by finding a picture of Schonke in Harm's apartment, in an old shoebox, it was then that Harm told her everything). It was during that same episode that Mac kept Harm from throwing his career away, by inadvertently appearing as the long deceased Lt. Schonke, showing up on the pier wearing one of Harriet's spare uniforms.
Other than European ancestry, Mac also possesses both Cherokee and Iranian ancestry, and is fluent in Persian (as well as speaking Russian and German at a near native levels), capable of recognizing a native Iranian speaker of the language by her accent. Her grandmother was Muslim and taught her the basics of Muslim law, although her grandmother was not religious to the degree of ever wearing the abaya (Bell, whose mother is Iranian, is fluent in Persian in real life). She also always knows what the time is though she never wears a watch, and exhibited borderline psychic abilities in a few episodes.
She and Harm eventually (after years of denial) proclaimed their love to each other and — despite Mac's small chance to have a child due to endometriosis — decided to get married in the last episode. Also during the last episode, Mac, and Harm decided to be fair about who would remain in service, and who would resign, or retire, by way of a coin flip (the outcome was never shown, therefore, no one is aware of Mac's status in the Marines, or of Harm's status in the navy.)
Expert Rifle Badge and Expert Pistol Badge
Mac was presented her Meritorious Service Medal for organizing the defense and evacuation of a US Consulate in on the Island of Sumatra in Indonesia, after the Marine Guard Detachment suffered casualties and the consulate is overrun.
Catherine Bell made her first appearance in JAG during the season 1 finale playing another character which was killed off in that episode. "It was a really important character for Don Bellisario, who created the show, because Harm was in love with this woman," she said. After the series got cancelled by NBC and picked up by CBS, the lead character of the series was recast. She explained: "I went after the role and wrote Don a letter after I had read the breakdown for Mac and they brought me in. Six callbacks later, I got the role." Bell reappeared in the season 2 premiere portraying Sarah MacKenzie until the show's end.