Sarah Moya Henderson (born 4 April 1964) is a former Australian broadcast journalist best known for her work on the ABC's The 7.30 Report and for her consumer advocacy on The Investigators.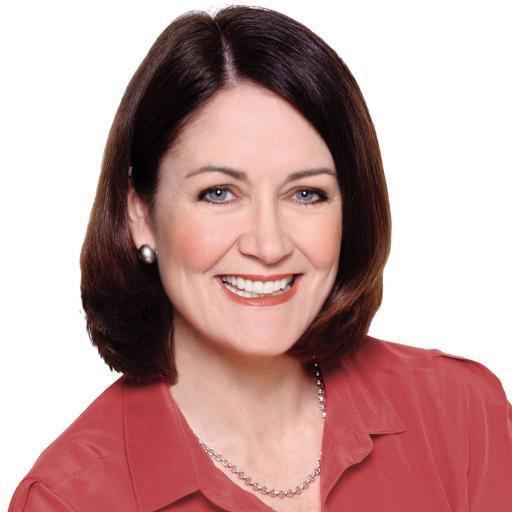 Henderson was born in Geelong and educated at Sacred Heart College before moving to The Geelong College, where she graduated in 1981. She is the daughter of Ann Henderson, who was a member of the Victorian state parliament for Geelong from 1992 to 1999.
In 1982, Henderson became a cadet reporter with Channel 7 in Melbourne. She went on to work with Channel 9 in Brisbane and then Channel 10 in Melbourne, where she presented the weekend news with Alister Paterson and then moved to ABC-TV where she worked as a presenter of the consumer advocacy program The Investigators. Her media career included working as a presenter of the ABC's Holiday program (1992–1993), Australia's Most Wanted in 1994 and the Victorian presenter of The 7.30 Report in 1995.
When The 7.30 Report became a national program in 1996, she continued working as the program's law correspondent and was also awarded a Walkley Award for her coverage of the Port Arthur massacre. In 1998, she obtained a Bachelor of Laws degree from Monash University and moved to a career in the law with the Melbourne firm Arthur Robinson & Hedderwicks. She worked as an attorney for News Corporation and was a weekly columnist with the Herald Sun newspaper from 2002 to 2004. At the same time she established the Kudos Management Group which led to business management roles with Network Ten and National Indigenous TV.
In 2009, Henderson became the Liberal Party candidate for the federal seat of Corangamite, but narrowly lost to the ALP incumbent Darren Cheeseman in the 2010 election.
In 2012 Henderson was preselected again as the Liberal Party's candidate for Corangamite at the 2013 federal election. She won the seat with a 4.6-point swing to the Liberal Party.