Saraband for Dead Lovers (released in the United States. as Saraband) is a 1948 British historical drama film directed by Basil Dearden and starring Stewart Granger and Joan Greenwood. It is based on the novel by Helen Simpson. Set in seventeenth century Hanover, it depicts the doomed romance between Philip Christoph von Königsmarck and Sophia Dorothea of Celle, the wife of the Elector of Hanover.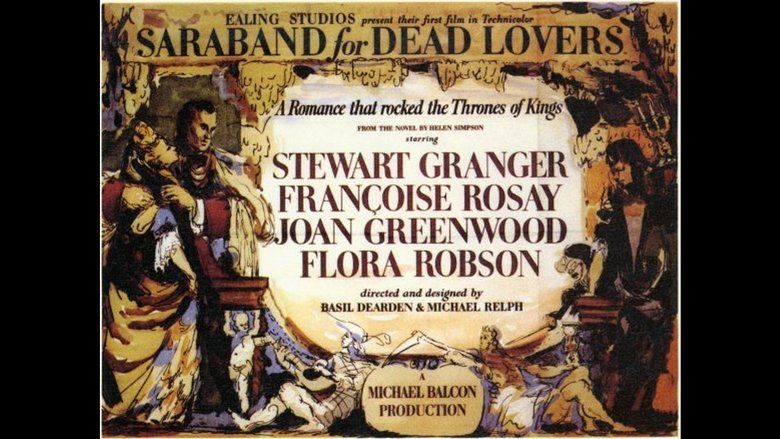 Jim Morahan, William Kellner and Michael Relph were nominated for the Academy Award for Best Art Direction - Set Decoration, Color.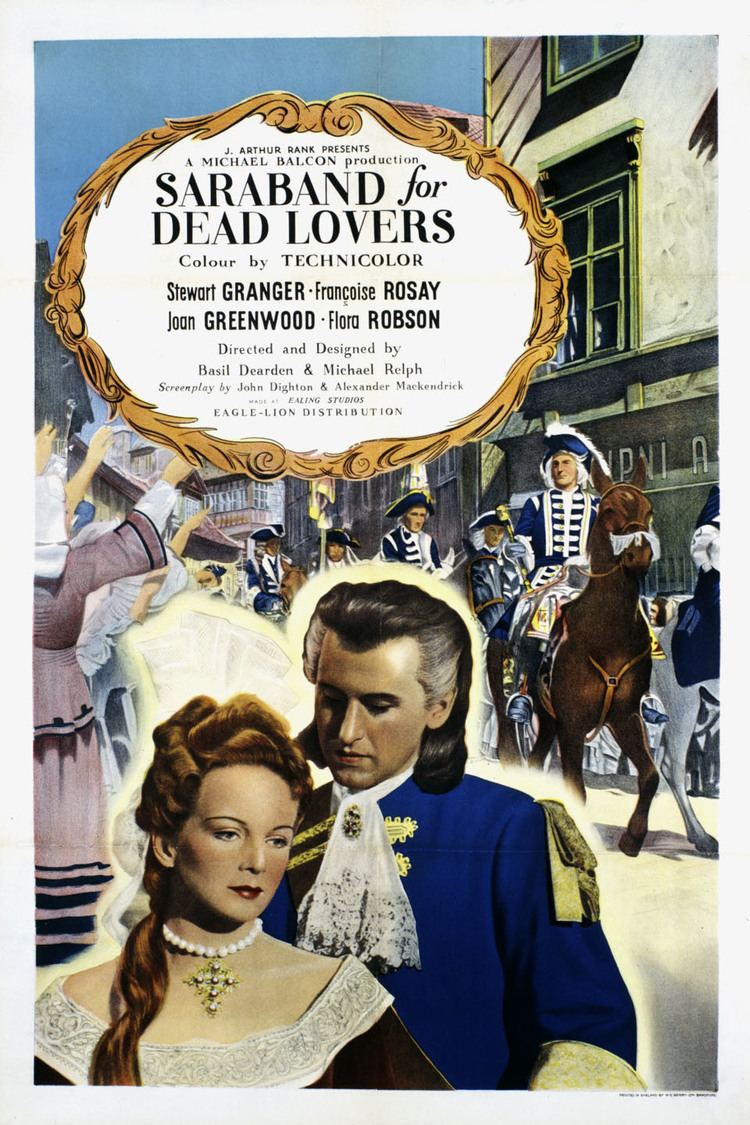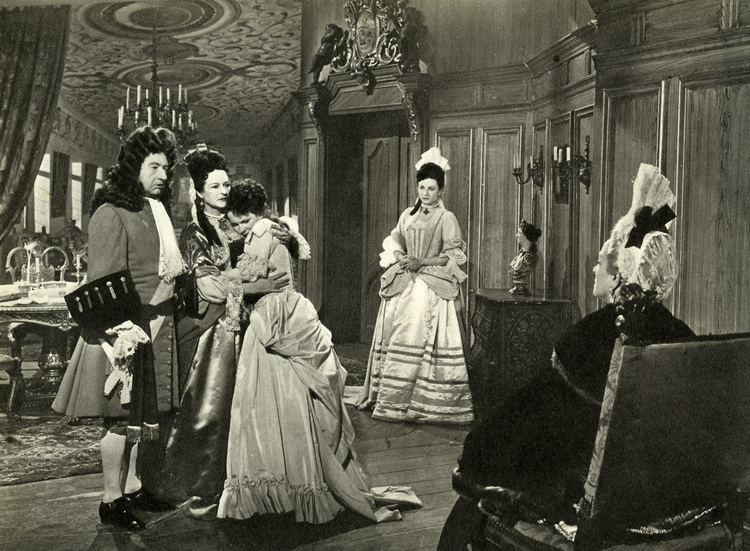 Sophie Dorothea (Joan Greenwood) seeks solace from dashing Count Philip Konigsmark (Stewart Granger) when her husband Prince George Louis (Peter Bull), later to become King George I of Great Britain, wants nothing to do with her. The lovers are brought down by a jealous Countess Platen (Flora Robson).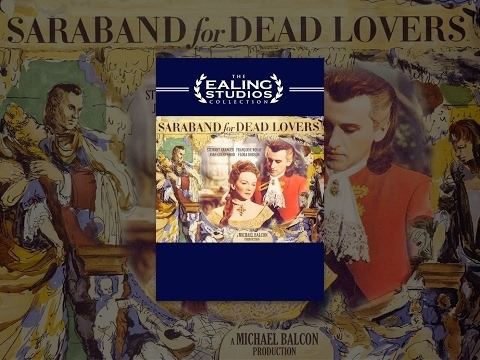 The novel was first published in 1935.
Mai Zetterling was originally announced for the lead role. She then asked to be excused "on account of a domestic incident" and Lili Palmer was going to play the role instead. She was unable to make it to England in time so eventually Joan Greenwood played it.
Stewart Granger later said:
Saraband was a sweet film... and it's one I'm quite proud of. But whereas Gainsborough loved stars, Ealing didn't like them; the production was the star. Saraband was their first big color film. I said I would do it, but I wanted Marlene Dietrich, whom I loved, for Clara. I felt I couldn't be brutal to Flora Robson. Flora was a great actress, but she'd never been beautiful and it was hard to be cruel to a woman who was never beautiful. That's why I wanted Dietrich for the part. The opening sequence was planning in great detail. Francoise Dosney wanted to rehearse... but in the end this wasn't used. You see, Koenigsmark, whom I played, was introduced as penniless, and this was cut out because it involved Jewish moneylenders.
Filming finished in October 1947.
George MacDonald Fraser, writing in 1988, said of the film,"Saraband tells the story [of Sophia and Konigsmark] with complete fidelity, and only the smallest of romantic touches, and makes an enthralling film of it. Stewart Granger (Konigsmark) was born for this kind of costume picture, and Joan Greenwood is an appealing Sophia. ... Best of all, the film conveys in a few brief scenes, the stifling monotony of court life in a pretentious little German state; in this too, Saraband is good history."
Michael Relph later said "it was a magnificent looking film, but it wasn't a success at the time. We were trying to get away from the Gainsborough type romantic costume picture, which was totally unreal, and to do a serious historical epic. I think the public probably wasn't ready for it and also it ended up being a bit heavy."
The acclaimed production design and art direction (nominated for an Academy Award) was complemented by the cinematography by Douglas Slocombe. Slocombe and the production team chose a muted style of colour filming, which was not universally praised: opinions variously described it as unusual and different, or pretentiously symbolic and leaving exterior and interior shots poorly matched.
UK goth band Sex Gang Children have a song called "Saraband for Dead Lovers".