Austrian




Victims Of War (2011)




Sara Kienegger




HTL Ortwein




Relational Art




Artist





June 2, 1990 (

1990-06-02

)

Graz, Austria




Sara Von Kienegger's Website




Photography, Painting, Graphic design
Sara Von Kienegger (born June 2, 1990), Also known as Sara Jasmin Semlitsch, is an Austrian born artist based in her birthplace of Graz, Austria. She maintains her studio and gallery nearby at her Grandmother's home, as her Grandmother was Sara's early inspiration to paint. She is an artist, Photographer, Painter and Designer. She has left her mark on the art world from Austria, to America and the Middle East. Moving to Dubai in 2010, Sara single handedly oversaw the art direction of publications such as Faces of the Middle East and Women of the UAE – making her one of the youngest art Directors in the MENA region .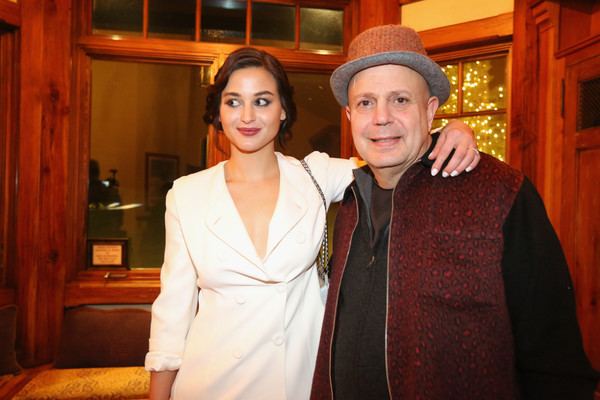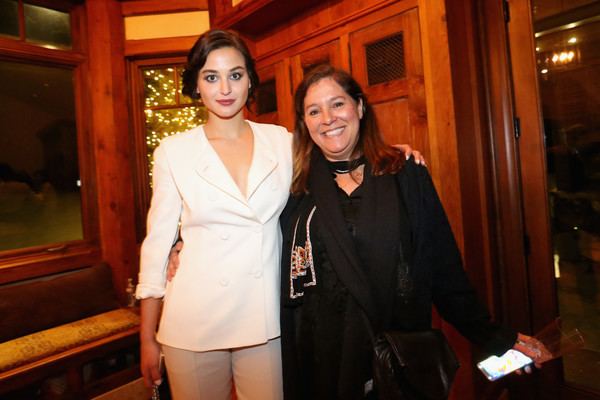 Her talent was apparent at an early age: HTL Ortwein awarded her numerous accolades including two coveted graphic design awards and her first fashion collection was presented at age 16. By the age of 19, Sara's paintings were exhibited in 19 countries. Gertrude Von Kienegger, Sara's grandmother, instilled a work ethic in Sara which molded her, painting with her since she was 2 years old and telling her through her good deeds and art she could be an example for generations to come. By the time she was 10, she won the Eduscho Award. Her grandmother was avant garde in many ways, including fighting the Nazi by joining the underground – a very dangerous job for a woman in her position. Sara changed her last name to match that of her grandmother.
During her time as an Art Director in the Middle East, Sara developed the branding and corporate identities of leading companies. Her creative flair and unique design techniques – using traditional and digital media, unveils her trademark style, which is identifiable in all of her works. A former understudy of Khalifa El Shimy, a well-known Egyptian artist and calligrapher, Sara's Arabic art works continue to be widely accepted and coveted throughout Europe and the middle east. Her photographic exhibit of War Shots in Syria, around which Edward Bass has centered a documentary. She was keen to participate in the Faces of the Middle East exhibition, as the photographs offered a different perspective of Arab culture than what she was normally accustomed to in Western culture and media. Through her art she aims to inspire people from different cultures like the Middle East and the West to understand each other especially women and young people who are just beginning their professional lives with the aim of motivating them to pursue their dreams.
To further that goal, in 2014, she started a new company, Art Luxe, and is planning a modern day factory in New York City to promote emerging artists in art, photography, poetry, music and filmmaking. Sara's Art Luxe business is essentially an art brokerage business through which she splits the sales like a virtual gallery. The all encompassing art website will do the following: sell original works of art, sell copies, lithographs, art objects that are manufactured by the factory, and wearable art like art scarves. Vonkienegger has also leased a 7000 square foot facility at 79 White Street location in Tribeca for a gallery and wide variety of artistic activities for her work and that of her protegees. She also funded and produced a feature film in collaboration with James Franco and USC's film school entitled ACTORS ANONYMOUS In December 2014, she hosted an event for Art of Elysium at Art Basel. The organization works to make art a catalyst for social change by bringing creativity and inspiration to children, artists and various populations in need. She also exhibited her art work at the Art of Elysium Sundance event at Fedex owner Frederick Smith's home the following month Sara's award winning collection "Fallen Stars: The Mondrian Series" was Exhibited at Art Miami 2014 by Espace Meyer Zafra
Dubai: June 2013
Qatar: July 2013
New York: September 2013
Dubai: May 2011
Abu Dhabi: May 2011
Miami: December 2014
Park City: January 2015
Eduscho awards
Austrian Government Ecology Award
Best New Emerging Artist - Art Spectrum 2014
Sara Von Kienegger Wikipedia