Occupation

Actress




Name

Sara Foster




Height

1.75 m




Years active

1999–present




Role

Actress




Spouse

Tommy Haas (m. 2010)




Full Name

Sara Michael Foster




Born

February 5, 1981 (age 42) (

1981-02-05

) Los Angeles, California, U.S.


Relatives

Erin Foster (sister)Jordan Foster (sister)Gigi Hadid (step-sister)Brody Jenner (ex-stepbrother)


Siblings

Erin Foster, Gigi Hadid, Bella Hadid, Amy S. Foster, Jordan Foster, Anwar Hadid, Allison Jones Foster




Parents

David Foster, Rebecca Dyer


Movies and TV shows

DEBS, The Big Bounce, 90210, Psych 9, Bachelor Party 2: The Last


Similar People

Erin Foster, Gigi Hadid, Tommy Haas, David Foster, Bella Hadid


Profiles




Instagram

Twitter
Sara foster swaps glamor for horror
Sara Foster (born February 5, 1981) is an American actress, best known for her role as Jen Clark on 90210. She was a fashion model before moving to the film industry.
Contents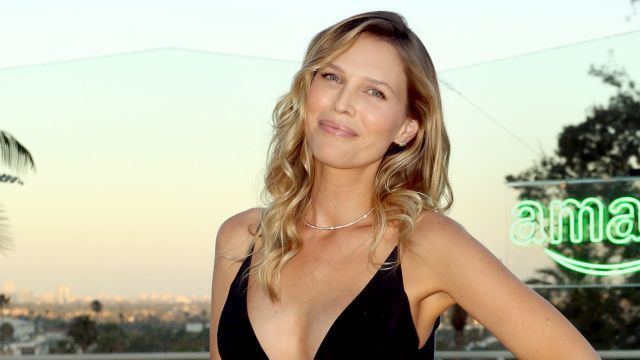 Sara foster brings kids to the tuileries garden for fun under the rain
Career
Foster guest-starred as herself on the HBO series Entourage, in which she had a romantic tryst with character Vincent Chase (played by actor Adrian Grenier) before appearing on Jimmy Kimmel Live! in the episode "Talk Show". She briefly hosted Entertainment Tonight spin-off ET on MTV in 2002. Based on that she was cast as the lead femme fatale in The Big Bounce, a remake of a movie adaptation of the same novel by Elmore Leonard. She also appeared in the Backstreet Boys video "Shape of My Heart".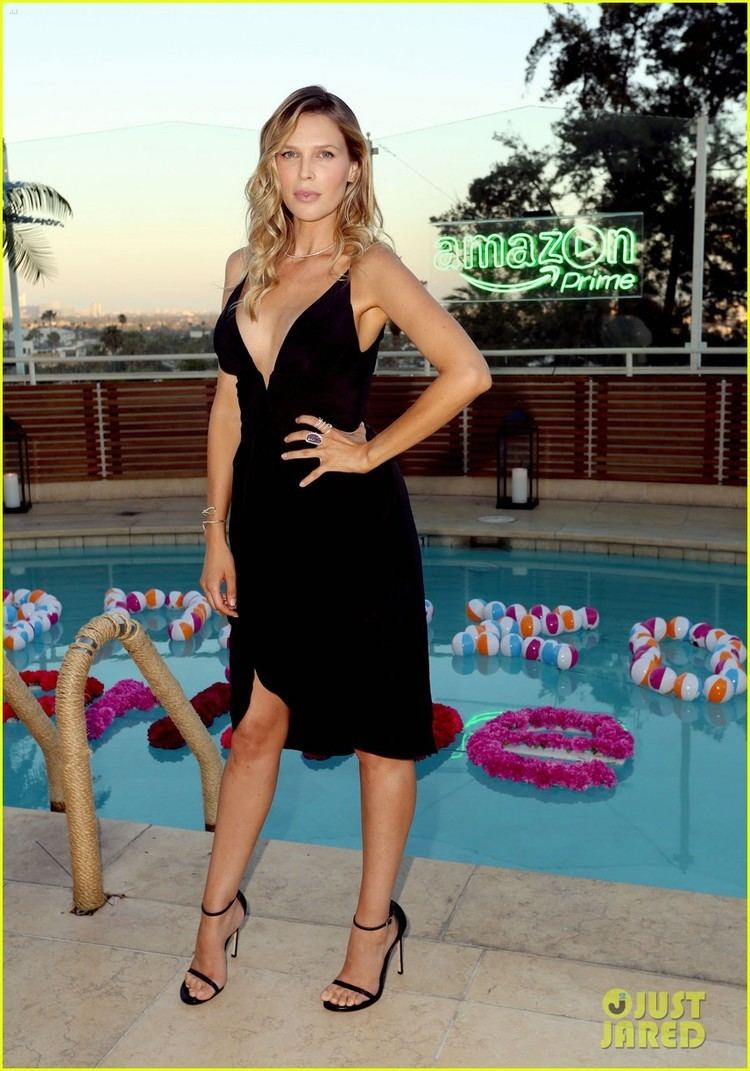 In 2004, she played crime-fighting bisexual spy Amy in Angela Robinson's film D.E.B.S.. In 2009, she signed on to play Jen Clark, the sister of Naomi Clark (AnnaLynne McCord), on The CW drama series 90210. Additionally, Foster stars in the 2010 science-fiction film Psych 9, which was directed by Andrew Shortell.
Personal life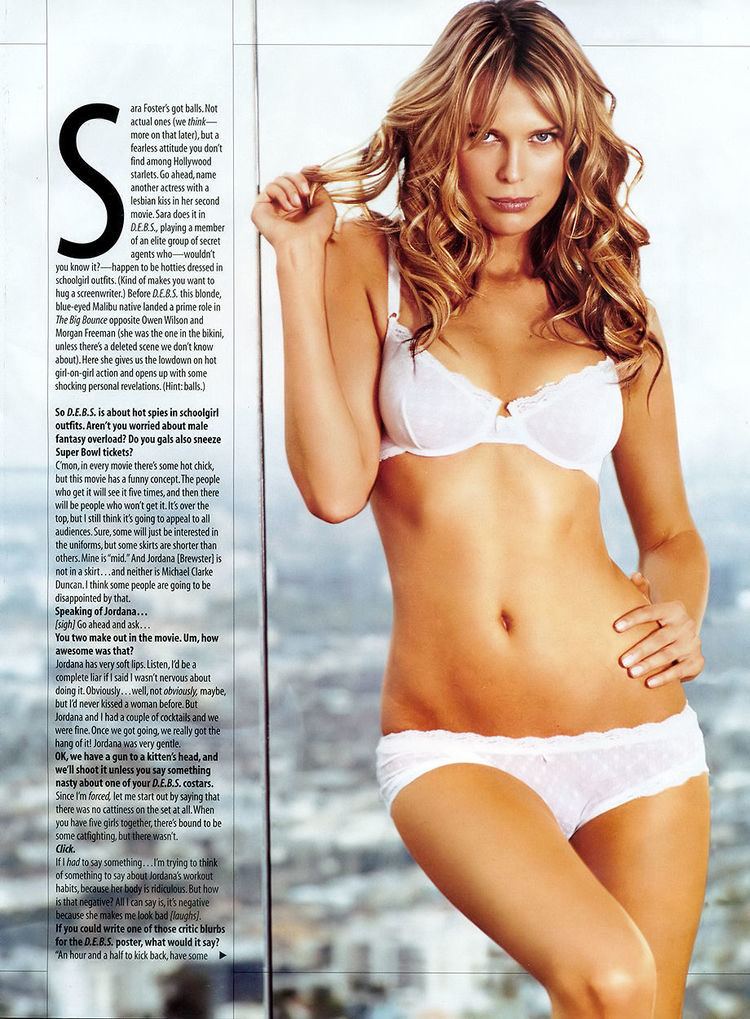 Foster is the daughter of music producer David Foster and former model Rebecca Foster (née Dyer), and is married to tennis player Tommy Haas. On November 15, 2010, Haas announced on his website that Foster had given birth to a baby girl. Foster gave birth to another daughter on November 11, 2015.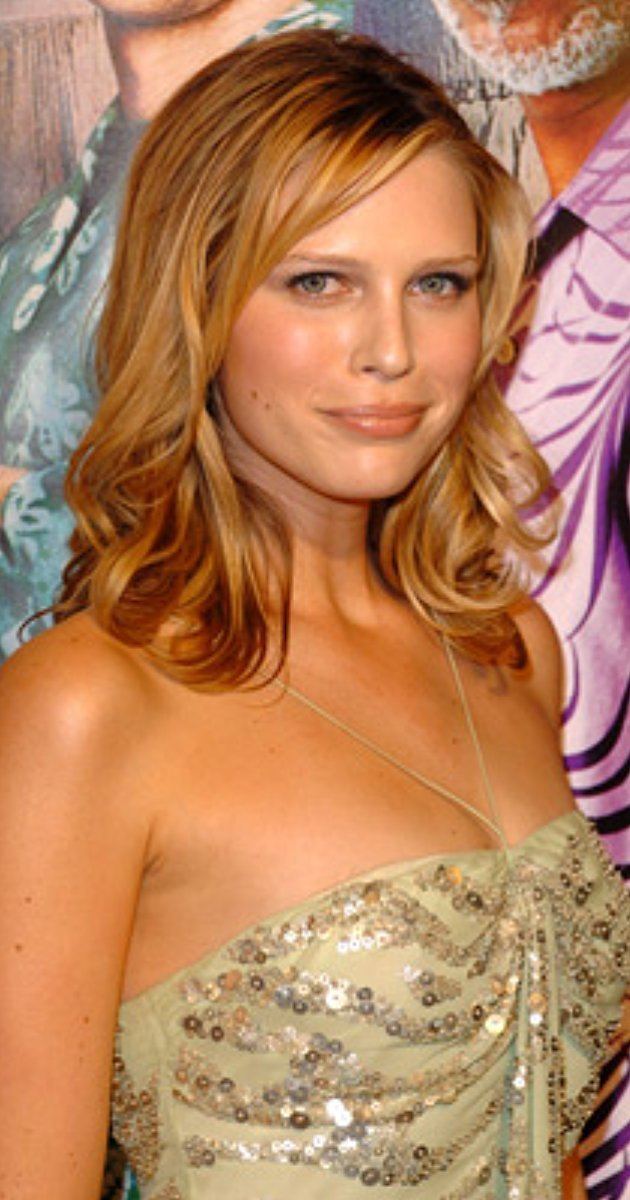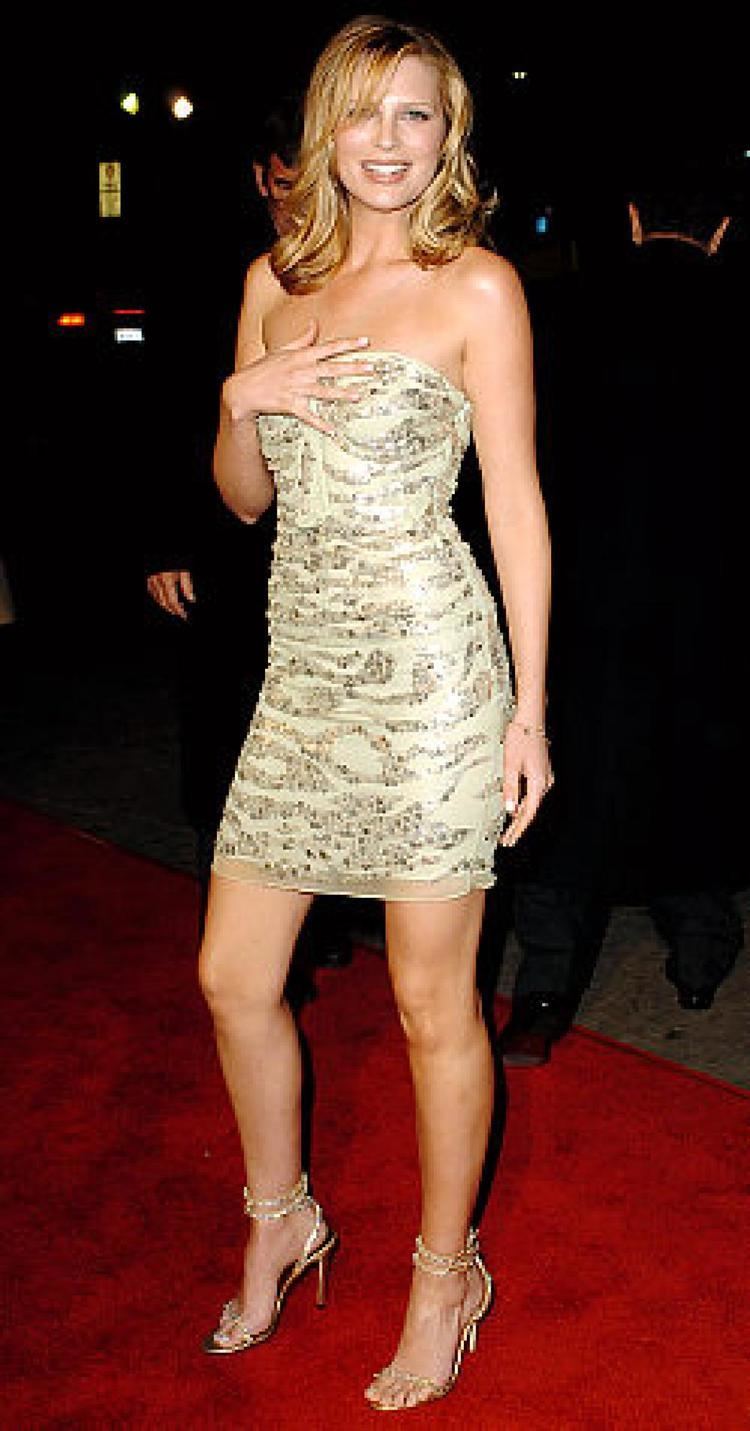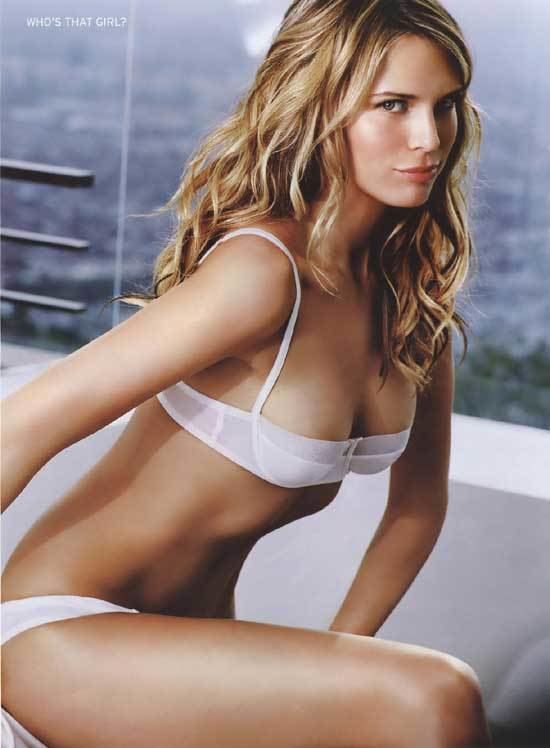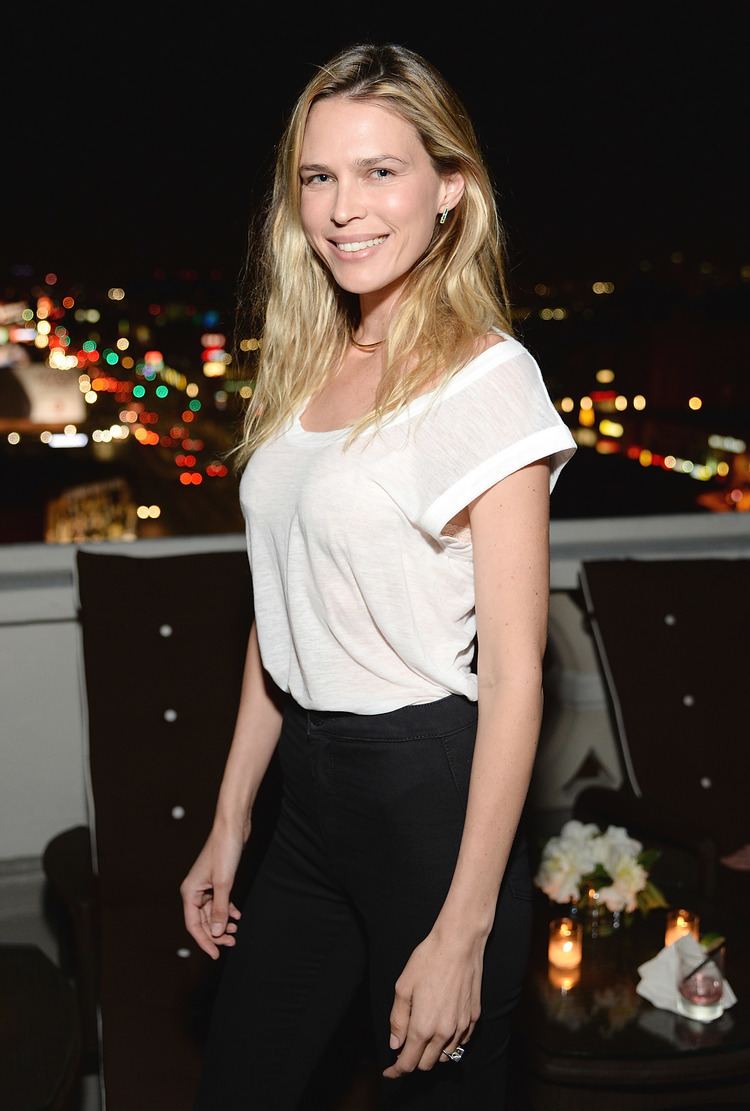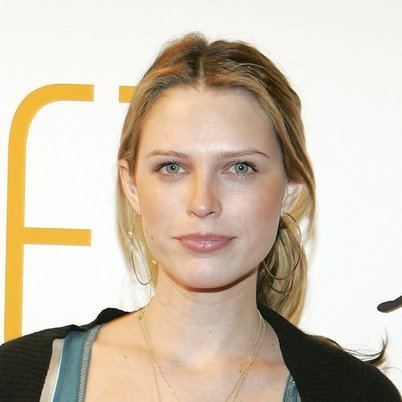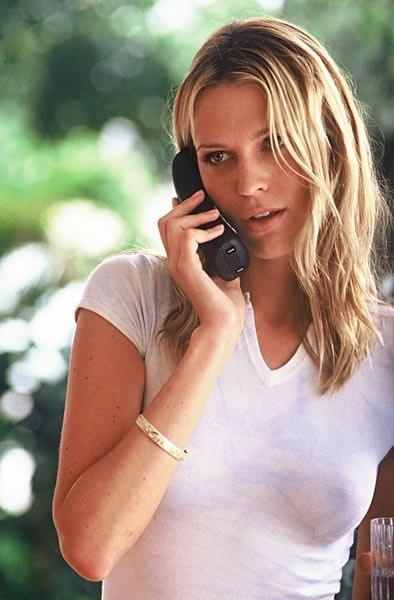 Filmography
Actress
2015
Barely Famous (TV Series)
as
Sara Foster
- Breaking Blonde (2016) - Sara Foster
- Bananas Foster (2015) - Sara Foster
- The Foster Sisters' Sisters (2015) - Sara Foster
- Be More Likeable (2015) - Sara Foster
- Favorite Socks (2015) - Sara Foster
- Not a Booty Call (2015) - Sara Foster
- Barely Famous (2015) - Sara Foster
2009
90210 (TV Series)
as
Jen Clark
- The Heart Will Go On (2012) - Jen Clark
- Blood Is Thicker Than Mud (2012) - Jen Clark
- Babes in Toyland (2012) - Jen Clark
- No Good Deed (2012) - Jen Clark
- Women on the Verge (2011) - Jen Clark
- Mother Dearest (2010) - Jen Clark
- How Much Is That Liam in the Window (2010) - Jen Clark
- Catch Me If You Cannon (2010) - Jen Clark
- Age of Inheritance (2010) - Jen Clark
- Confessions (2010) - Jen Clark
- Javianna (2010) - Jen Clark
- Meet the Parent (2010) - Jen Clark
- Multiple Choices (2010) - Jen Clark
- And Away They Go! (2009) - Jen Clark
- To Thine Own Self Be True (2009) - Jen Clark
- Women's Intuition (2009) - Jen Clark
- Wild Alaskan Salmon (2009) - Jen Clark
- The Porn King (2009) - Jen Clark
- To Sext or Not to Sext (2009) - Jen Clark
- One Party Can Ruin Your Whole Summer (2009) - Jen Clark
- Zero Tolerance (2009) - Jen Clark
- The Party's Over (2009) - Jen Clark
- The Dionysian Debacle (2009) - Jen Clark
2008
Bachelor Party 2: The Last Temptation (Video)
as
Melinda
2007
The Other End of the Line
as
Emory Banks
2006
South Beach (TV Series)
as
Arielle
- Unaired Pilot - Arielle
2005
Characters (Short)
as
Eileen
2005
CSI: Crime Scene Investigation (TV Series)
as
Amy Maynard
- Unbearable (2005) - Amy Maynard
2005
Crossing Jordan (TV Series)
as
Tammi Eldridge
- Family Affair (2005) - Tammi Eldridge
2004
Entourage (TV Series)
as
Sara Foster
- Talk Show (2004) - Sara Foster
2004
The Big Bounce
as
Nancy Hayes
2001
Going to California (TV Series)
- Rules of the Rod (2001)
1999
D.R.E.A.M. Team (TV Movie)
as
Model (uncredited)
Producer
2015
Barely Famous (TV Series) (executive producer - 10 episodes)
- Death of a Relationship (2016) - (executive producer)
- No Scrubs (2016) - (executive producer)
- What Happens in Orlando (2016) - (executive producer)
- Career Goals (2016) - (executive producer)
- Bananas Foster (2015) - (executive producer)
- The Foster Sisters' Sisters (2015) - (executive producer)
- Be More Likeable (2015) - (executive producer)
- Favorite Socks (2015) - (executive producer)
- Not a Booty Call (2015) - (executive producer)
- Barely Famous (2015) - (executive producer)
Self
2022
Hollywood Houselift with Jeff Lewis (TV Series)
as
Self
2016
Today (TV Series)
as
Self - Guest / Self
- Episode dated 19 April 2022 (2022) - Self - Guest
- Episode dated 29 June 2016 (2016) - Self
2020
Lady Parts (TV Series short)
as
Self
- Sara Foster and Cynthia Bailey Talk Women's Rights and Birth Control (2020) - Self
2020
A Little Late with Lilly Singh (TV Series)
as
Self
- Erin Foster/Sara Foster (2020) - Self
2019
Ok! TV (TV Series)
as
Self
- Episode #5.89 (2020) - Self
- Episode #5.75 (2019) - Self
2019
My Three Cents (TV Series)
as
Self - Guest
- Sara and Erin Foster (2019) - Self - Guest
2019
Lights Out with David Spade (TV Series)
as
Self - Panelist
- Episode #1.32 (2019) - Self - Panelist
2019
Hollywood Game Night (TV Series)
as
Self - Celebrity Player
- Kiss Me in Lamorne-ing (2019) - Self - Celebrity Player
2019
David Foster: Off the Record (Documentary)
as
Self
2019
2019 Billboard Music Awards (TV Special)
as
Self - Presenter
2018
The $100,000 Pyramid (TV Series)
as
Self - Celebrity Player
- Leslie Jones vs. Taye Diggs and Sara Foster vs. Erin Foster (2018) - Self - Celebrity Player
2016
Access Hollywood (TV Series)
as
Self
- Episode #22.223 (2018) - Self
- Episode #22.189 (2018) - Self
- Episode dated 11 July 2016 (2016) - Self
- Episode dated 15 June 2016 (2016) - Self
2017
2017 Billboard Music Awards (TV Special)
as
Self
2016
Barely Famous (TV Series)
as
Self
- Love & Upton (2016) - Self
- Death of a Relationship (2016) - Self
- No Scrubs (2016) - Self
- What Happens in Orlando (2016) - Self
- Career Goals (2016) - Self
2016
Larry King Now (TV Series)
as
Self
- Erin & Sara Foster (2016) - Self
2016
Access Daily (TV Series)
as
Self
- Episode dated 11 July 2016 (2016) - Self
2016
Extra (TV Series)
as
Self
- Episode #22.221 (2016) - Self
2016
Sidewalks Entertainment (TV Series)
as
Self - Guest
- Jose Canseco and the Foster Sisters (2016) - Self - Guest
2016
Style Code Live (TV Series)
as
Self
- Sara & Erin Foster - Cellulite Solution (2016) - Self
2016
The Late Show with Stephen Colbert (TV Series)
as
Self
- Tom Brokaw/Sara and Erin Foster/Bibi Bourelly (2016) - Self
2016
Entertainment Tonight (TV Series)
as
Self
- Episode #35.205 (2016) - Self
2016
Celebrity Name Game (TV Series)
as
Self - Celebrity Player
- Sara Foster & Erin Foster #3 (2016) - Self - Celebrity Player
- Sara Foster & Erin Foster #2 (2016) - Self - Celebrity Player
- Sara Foster & Erin Foster #1 (2016) - Self - Celebrity Player
2015
Wimbledon (TV Series)
as
Self - Spectator
- 2015: Day 3, Part 3 (2015) - Self - Spectator (uncredited)
2015
The Late Late Show with James Corden (TV Series)
as
Self
- Erin Foster & Sara Foster/Christoph Waltz/George Ezra (2015) - Self
2015
Conan (TV Series)
as
Self - Guest
- Billy Gardell/Erin and Sara Foster/Tinashe (2015) - Self - Guest
2015
Late Night with Seth Meyers (TV Series)
as
Self
- Jay Leno/Sara & Erin Foster/Seaton Smith (2015) - Self
2013
The Real Housewives of Beverly Hills (TV Series)
as
Self
- Star of the Family (2013) - Self
2009
The Wendy Williams Show (TV Series)
as
Self
- Episode dated 15 October 2009 (2009) - Self
2005
Infiltrating D.E.B.S. (Video short)
as
Self
2004
Last Call with Carson Daly (TV Series)
as
Self
- Episode dated 29 March 2005 (2005) - Self
- Episode dated 6 February 2004 (2004) - Self
2004
HBO First Look (TV Series documentary short)
as
Self
- 'The Big Bounce': A Con in the Making (2004) - Self
Archive Footage
2018
Entertainment Tonight (TV Series)
as
Self
- Episode #37.181 (2018) - Self
2016
The Insider (TV Series)
as
Self
- Episode #13.84 (2016) - Self
References
Sara Foster Wikipedia
(Text) CC BY-SA