Nationality

Indian




Residence

Kolkata





Role

Computer scientist




Name

Sankar Pal




Fields

Computer Science






Institutions

Indian Statistical Institute




Alma mater

University of Calcutta and Imperial College London




Known for

Fuzzy neural network Soft computing Machine intelligence




Notable awards

Shanti Swaroop Bhatnagar Award (1990) G.D. Birla Award for Scientific Research (1999) Khwarizmi International Award (2000) Padma Shri (2013)




Books

Foundations of soft case‑bas, Pattern Recognition Algorithm, Neuro‑fuzzy pattern recognition, Rough‑Fuzzy Pattern Recogniti, Classification and Learning




Education

Imperial College London



Sankar Kumar Pal is a Distinguished Scientist and former Director of the Indian Statistical Institute, Kolkata, India. He is a computer scientist with an international reputation on fuzzy neural network, soft computing, and machine intelligence. He founded the Machine Intelligence Unit in 1993, and the Center for Soft Computing Research: A National Facility in 2004, both at the ISI. He is the founder President of the Indian National Academy of Engineering, Kolkata Chapter.
Contents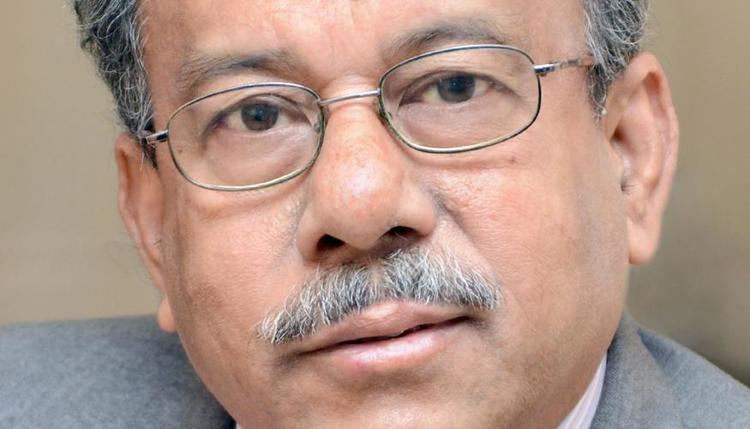 He was awarded Padma Shri in Science and Engineering on 5 April 2013 by the President of India Pranab Mukherjee in recognition of his work in machine intelliegence.
Education and career
SK Pal studied at the University of Calcutta for his BSc in Physics (1969), BTech (1972) and MTech (1974). He received a PhD in Radio Physics and Electronics from the University of Calcutta in 1979, and another PhD in Electrical Engineering along with Diploma of the Imperial College from Imperial College, University of London, in 1982. He worked at the University of California, Berkeley and University of Maryland, College Park from 1986-1987 as Fulbright Fellow, NASA Johnson Space Center from 1990-1992 and in 1994, as NRC Senior Research Associate, Distinguished Visitor of IEEE Computer Society (USA) for Asia-Pacific Region in 1997, and US Naval Research Laboratory, Washington DC in 2004 as a Visiting Scientist. He joined the Indian Statistical Institute (ISI), Kolkata, as the CSIR Senior Research Fellow in 1975, and eventually entered into full faculty in 1987, as Professor. He then became Distinguished Scientist in 1998 and Director in 2005. He was the first Computer Scientist as well as someone outside Statistics and Mathematics to become the Director of ISI in its 76-year history.
His areas of research interests include fuzzy sets and uncertainty analysis, artificial neural networks for machine intelligence, pattern recognition, image processing, data mining, genetic algorithms, rough sets, and soft computing. He has pioneered hybrid intelligent systems like neuro fuzzy and rough fuzzy hybridization. Prof. Pal is widely recognized across the world for his pioneering and extraordinary contributions in Machine Intelligence, Fuzzy Logic, Soft Computing and Pattern Recognition. This has made India a leader in these disciplines in international scenario. He is a co-author of twenty books and more than four hundred research publications. He has served/serving as editor in most of the well-known scientific journal in computer science and engineering (~20 international journals). He visited more than forty countries as a Keynote/ Invited speaker or academic visitor.
According to Google Scholar, as of April 2017 Pal's work had been cited 27,000+ times.
Awards and recognition
SK Pal is the recipient of numerous awards including the 1990 Shanti Swaroop Bhatnagar Award (which is the most coveted award in science in India), the 1999 G.D. Birla Award, 1998 Om Bhasin Award from the Prime Minister of India, 1993 Jawaharlal Nehru Fellowship, 2000 Khwarizmi International Award from the President of Iran, 2000-2001 FICCI Award, 1993 Vikram Sarabhai Research Award, 1993 NASA Tech Briefs Award (USA), 1994 IEEE Trans. Neural Networks Outstanding Paper Award (USA), 1995 NASA Patent Application Award (USA), 1997 IETE-R.L. Wadhwa Gold Medal, the 2001 INSA-S.H. Zaheer Medal, 2005-06 Indian Science Congress-P.C. Mahalanobis Birth Centenary Gold Medal from Prime Minister of India for Lifetime Achievement, 2007 J.C. Bose Fellowship of the Government of India, 2008 Vigyan Ratna Award from Science & Culture Organization, 2013 Indian National Academy of Engineering Chair Professor, 2015 INAE-S.N. Mitra Award, and 2017 INSA-Jawaharlal Nehru Birth Centenary Lecture Award. He is a Padma Shri awardee in 2013. He was elected Fellow of Institute of Electrical and Electronics Engineers, the Academy of Sciences for the Developing World (TWAS), International Association for Pattern Recognition, International Association for Fuzzy Systems, Indian National Science Academy, National Academy of Sciences, India, Indian Academy of Sciences and Indian National Academy of Engineering.
References
Sankar Kumar Pal Wikipedia
(Text) CC BY-SA