33 sq mi




West Midlands




Cllr. Derek Rowley




309,000




Sandwell College, Smethwick, Sandwell College, Oldbury




The Hawthorns, Bishop Asbury Cottage, Turners Hill - West Midlands, Soho House, Tividale Tirupathy Balaji Temple



Sandwell is a metropolitan borough in the West Midlands of England. The borough is named after the Sandwell Priory, and spans a densely populated part of both the Black Country and the West Midlands conurbation. According to Sandwell Metropolitan Borough Council, the borough comprises the six towns of Oldbury, Rowley Regis, Smethwick, Tipton, Wednesbury, and West Bromwich, although these places consist of numerous smaller settlements and localities. Though West Bromwich is the largest town in the borough and its designated Strategic Town Centre, Sandwell Council House (the headquarters of the local authority) is situated in Oldbury.
Bordering Sandwell is the City of Birmingham to the east, the Metropolitan Borough of Dudley to the south and west, the Metropolitan Borough of Walsall to the north, and the City of Wolverhampton to the north-west. Spanning the borough are the parliamentary constituencies of West Bromwich West, West Bromwich East, Warley, and part of Halesowen and Rowley Regis, which crosses into the Dudley borough.
At the 2011 census, the borough had population of 309,000 and an area of 86 square kilometres (33 sq mi).
Since 2009, there has been a petition to merge Sandwell with Birmingham. If successful, Birmingham would substantially increase in size with a combined population of over 1,300,000.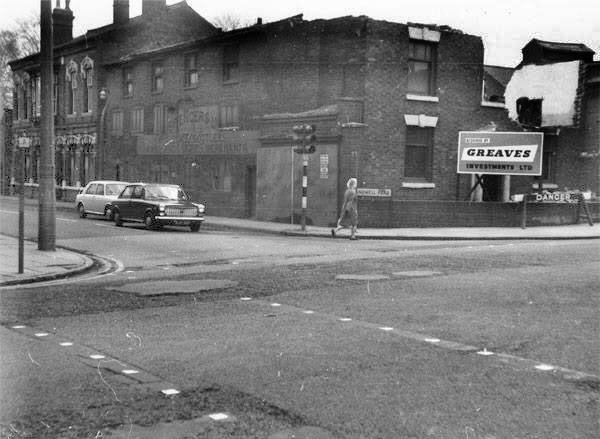 The Metropolitan Borough of Sandwell was formed on 1 April 1974 as an amalgamation of the county boroughs of Warley (ceremonially within Worcestershire) and West Bromwich (ceremonially within Staffordshire), under the Local Government Act 1972. Warley had been formed in 1966 by a merger of the county borough of Smethwick with the municipal boroughs of Rowley Regis and Oldbury; at the same time, West Bromwich had absorbed the boroughs of Tipton and Wednesbury.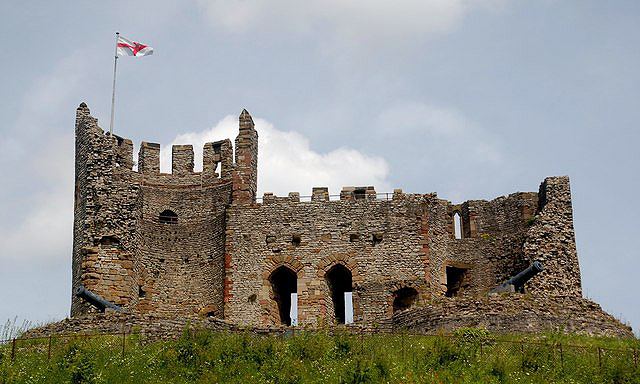 For its first 12 years of existence, Sandwell had a two-tier system of local government; Sandwell Council shared power with the West Midlands County Council. In 1986 the county council was abolished, and Sandwell effectively became a unitary authority. The borough is divided into 24 Wards and is represented by 72 ward councillors on the borough council.
The borough was named after Sandwell Priory, the ruins of which are located in Sandwell Valley. The local council has considered changing its name in the past over confusion as to the whereabouts of the borough outside the West Midlands, and in June 2002 a survey of borough residents was carried out. Sixty-five percent of those surveyed favoured retaining the name Sandwell.
Landmarks and attractions in Sandwell include Wednesbury Museum and Art Gallery, Bishop Asbury Cottage, West Bromwich Manor House, Oak House, West Bromwich, Sandwell Valley Country Park, and The Public. It is also the home of West Bromwich Albion F.C..
Sandwell Wikipedia
(,)http://img.photobucket.com/albums/1003/karenswift13/west%2520brom/untitled.jpg(,)http://upload.wikimedia.org/wikipedia/commons/0/0e/Dudley_Castle.jpg(,)http://millicentstephenson.files.wordpress.com/2013/11/sandwell-251013-photographer-me.png(,)http://www.historyofoldbury.co.uk/images/Reynolds%2520-%2520Halesowen%2520Abbey%2520reduced.jpg(,)http://geosphere.gsapubs.org/content/3/5/282/F5.large.jpg(,)http://www.stanlaundon.com/history/fishsands.jpg(,)http://www.west-bromwich-photos.co.uk/SandwellHallArch.jpg(,)http://customerimages.ukplc.net/c-178096/products/sandwell-early-12178650-0.jpg(,)http://www.west-bromwich-photos.co.uk/horse%26%2520trap.jpg(,)http://upload.wikimedia.org/wikipedia/commons/5/5b/Exterior,_The_Public,_West_Bromwich_-_geograph.org.uk_-_1537748.jpg(,)http://www.west-bromwich-photos.co.uk/SandwellHall1700s.jpg
(,)http://azillionideas.com/wp-content/uploads/2014/07/DSC_0030-Copy.jpg(,)http://azillionideas.com/wp-content/uploads/2014/07/DSC_0057-Copy.jpg(,)https://mike10613.files.wordpress.com/2014/02/1-forge-mill-lake.jpg(,)https://mike10613.files.wordpress.com/2012/06/sandwell-valley-044.jpg(,)http://azillionideas.com/wp-content/uploads/2012/05/SANDWELL-VALLEY-077.jpg(,)http://s0.geograph.org.uk/geophotos/03/33/15/3331572_53d083cb.jpg(,)http://www.hfnlandscapes.co.uk/images/image084_large.jpg(,)https://mike10613.files.wordpress.com/2014/02/1-wednesbury-pool.jpg(,)http://25.media.tumblr.com/6e0a92a74d0a9acce652d64d8a962d3a/tumblr_mzv5f6OPFn1qjvnc4o1_500.jpg(,)http://ukbars.defra.gov.uk/File/GetImage%3FfileId%3D2442%26maxwidth%3D520%26maxheight%3D300(,)http://www.bali.org.uk/images/awards/projects/A04.1G2.P1.jpg(,)https://36.media.tumblr.com/067c74b9398fead62fe241891f4a8a84/tumblr_mmjj113mTE1s1xr5so1_500.jpg(,)http://25.media.tumblr.com/0a0d5663edf0f69eeeaeebdfe64ef398/tumblr_mkzk5dkTjs1qzwmsso3_500.jpg
(,)http://media-cdn.tripadvisor.com/media/photo-s/03/eb/73/aa/bellagio-restaurant.jpg(,)https://fbexternal-a.akamaihd.net/safe_image.php%3Fd%3DAQAHtWb6hY9d4qxF%26w%3D640%26h%3D480%26url%3Dhttp%253A%252F%252Fupload.wikimedia.org%252Fwikipedia%252Fcommons%252F9%252F92%252FWarley_-_Sandwell_Council_House.jpg(,)http://www.halesowennews.co.uk/resources/images/3441619.jpg%3Fdisplay%3D1%26htype%3D0%26type%3Dmc2(,)http://www.expressandstar.com/wpmvc/wp/wp-content/uploads/2015/01/crop-54c538a9f335a-imgID9348054.jpg(,)http://www.expressandstar.com/wpmvc/wp/wp-content/uploads/2014/09/bins-bingo.jpg(,)http://www.topakustik.ch/wp-content/uploads/2013/06/q3-academy-sandwell-04.jpg(,)http://www.sustainweb.org/resources/images/other_pics/london_building_relief.jpg(,)http://i3.birminghammail.co.uk/incoming/article77901.ece/alternates/s615/sandwell-college-731913840.jpg(,)http://i.ebayimg.com/00/s/ODAwWDYwMA%3D%3D/z/4BkAAOSw2s1Uu7G-/%24_86.JPG(,)http://images1.content-fo2.com/commimg/myhotcourses/blog/post/myhc_25335.jpg
(,)http://www.expressandstar.com/wpmvc/wp/wp-content/uploads/2013/08/31513899.jpg(,)http://www.expressandstar.com/wpmvc/wp/wp-content/uploads/2014/05/imgID3086926.jpg(,)http://www.expressandstar.com/wpmvc/wp/wp-content/uploads/2014/05/imgID3086928.jpg(,)http://visitbirmingham.com/m/96b614/630.jpg(,)http://www.bctouring.co.uk/blog/wp-content/uploads/2014/07/Procession_5-700x463.jpg(,)http://i.dailymail.co.uk/i/pix/2013/06/01/article-2334246-1A1728DB000005DC-584_634x413.jpg(,)http://www.wholeland.org.uk/wp-content/uploads/2008/11/cycles-and-directions-in-nature-sculpture-making.jpg(,)http://i1.birminghammail.co.uk/incoming/article221668.ece/alternates/s615/the-cheltenham-festival-294750437.jpg(,)http://www.expressandstar.com/wpmvc/wp/wp-content/uploads/2014/05/imgID3086919.jpg(,)http://sandwellartsfestival.co.uk/wp-content/uploads/2012/06/StrollingGardeners01.jpg(,)http://e9199c8ddf0363e43e46-ecfeac194f49b8692f3d8a97aad0f9b5.r13.cf3.rackcdn.com/53fb223727690-show10.l.m.jpg(,)http://i3.birminghammail.co.uk/incoming/article176771.ece/alternates/s615/v-festival-at-weston-park-747061100.jpg(,)http://www.bctouring.co.uk/blog/wp-content/uploads/2011/07/5.jpg(,)http://i.ytimg.com/vi/UweCV_TE46o/0.jpg(,)http://www.envilleales.com/images/Folkscomingin.jpg
(,)http://www.expressandstar.com/wpmvc/wp/wp-content/uploads/2014/10/Broadband-launch-1.-30-Sept-2014..jpg(,)https://societycentral.ac.uk/wp-content/uploads/2013/07/Intermix31.jpg(,)http://images.fabriclondon.com/wp-content/uploads/2013/03/sandwell-district-26.1.13_128b_650px.jpg(,)http://cache4.asset-cache.net/gc/53221235-queen-elizabeth-ii-and-baroness-boothroyd-of-gettyimages.jpg%3Fv%3D1%26c%3DIWSAsset%26k%3D2%26d%3Djt1es4EqC8l%252FyH7foxrIIVXjmztD%252BWxivQpSqlbuz3Q%253D(,)http://s3.amazonaws.com/quietus_production/images/articles/11612/sandwell_1363019723_crop_550x350.jpg(,)http://i3.birminghammail.co.uk/incoming/article1282746.ece/alternates/s615/ed%2520miliband.jpg(,)http://visitbirmingham.com/m/7c4a7e/630.JPG(,)http://i2.birminghammail.co.uk/incoming/article8234607.ece/alternates/s615/JS52267182-5.jpg(,)http://i2.birminghammail.co.uk/incoming/article4015822.ece/alternates/s615/Sandwell-Council-leader-Darren-Cooper.jpg(,)http://i4.birminghammail.co.uk/incoming/article6227410.ece/alternates/s1023/JS27729903.png(,)http://www.diversemagazine.ca/Image/IMG_6731-b-r.jpg(,)http://www.droidbehavior.com/blog/wp-content/uploads/2012/07/posso-rotator-572x275.jpg(,)http://i.ytimg.com/vi/3bll2UxwUjE/maxresdefault.jpg(,)https://inforrm.files.wordpress.com/2012/05/cms-committee.jpg
(,)https://fbexternal-a.akamaihd.net/safe_image.php%3Fd%3DAQCfYlI0Ty7btKPd%26w%3D720%26h%3D540%26url%3Dhttp%253A%252F%252Fupload.wikimedia.org%252Fwikipedia%252Fcommons%252Fthumb%252Ff%252Ffa%252FNewquayhill.jpg%252F720px-Newquayhill.jpg(,)http://media-cdn.tripadvisor.com/media/photo-s/05/d3/e2/0b/sandwell-valley-country.jpg(,)http://static.guim.co.uk/sys-images/Guardian/Pix/pictures/2014/7/30/1406737992001/Many-long-term-residents012.jpg(,)http://media-cdn.tripadvisor.com/media/photo-s/02/28/55/11/sandwell-valley-country.jpg(,)http://www.sunsafe.co.uk/images/Sandwell.jpg(,)http://i.dailymail.co.uk/i/pix/2015/02/07/256F646000000578-2943954-image-a-2_1423329732132.jpg(,)http://i.dailymail.co.uk/i/pix/2013/06/01/article-0-1A172907000005DC-474_634x419.jpg