Norway




www.sandnes.kommune.no


303 km2


Jaeren




Stanley Wirak (AP)



Sandnes is a city and municipality in Rogaland county, Norway. It is part of the region of Jaeren.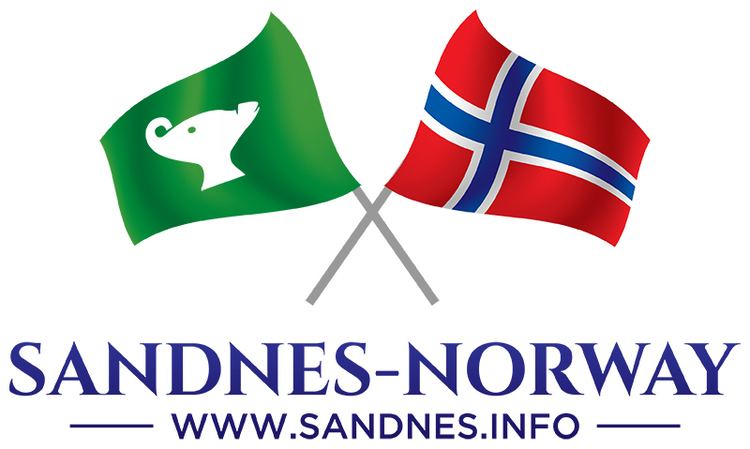 Sandnes was separated from Hoyland as a municipality of its own in 1860, and gained city status the same year. On 1 January 1965, the rural municipalities of Hoyland and Hole, as well as parts of Hetland, were merged with Sandnes.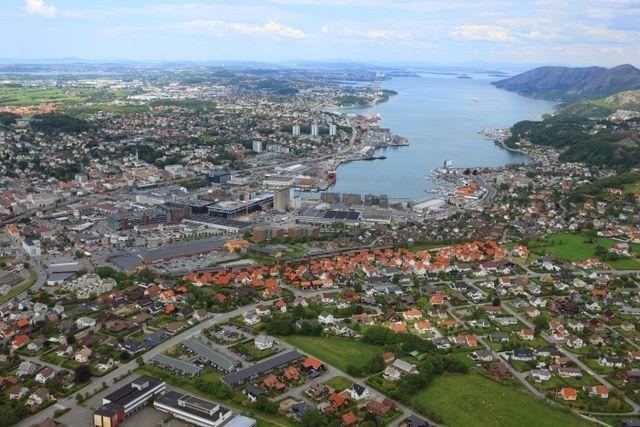 The city of Sandnes is located about 15 kilometres (9.3 mi) south of Stavanger, and these two cities have expanded so as to form a conurbation. The municipality of Sola is located to the west, Klepp and Time to the south, and Gjesdal and Forsand to the east. The fjord Gandsfjorden is situated north-south and ends in the centre of Sandnes. The international airport of Stavanger is situated in Sola.
Sandness districts are Austratt, Figgjo, Ganddal, Hana (includes Aspervika and Dale), Hole, Lura, Malmheim, Riska, Sandved, Soma, Stangeland, Sviland, and Trones.
The landscape of the Sandnes and Stavanger region is quite flat. On the long west coast there are several beaches and further inland the land is raised to form low plains with some small peaks rising up to 400 to 500 metres (1,300 to 1,600 ft) above sea level. From Stavanger and Sandnes it is approximately one hour by car to alpine and skiing resorts. In Sandnes there are some easily accessible small mountain peaks, such as Dalsnuten and Lifjell, with a view over the Sandnes/Stavanger area. The renowned Lysefjord is also easily accessible by car or boat.
Sandnes hosts a large array of retail shops of most kinds and is used by the neighbouring municipalities appreciating the service and wide range of selections. Sandnes is known as Norways bicycle city, mainly due to the fact that the bicycle manufacturer Oglaend DBS was situated here for decades. The city offers a variety of routes for everyday riders and tourists. Since 1996 a public bicycle rental programme has been in operation in the city.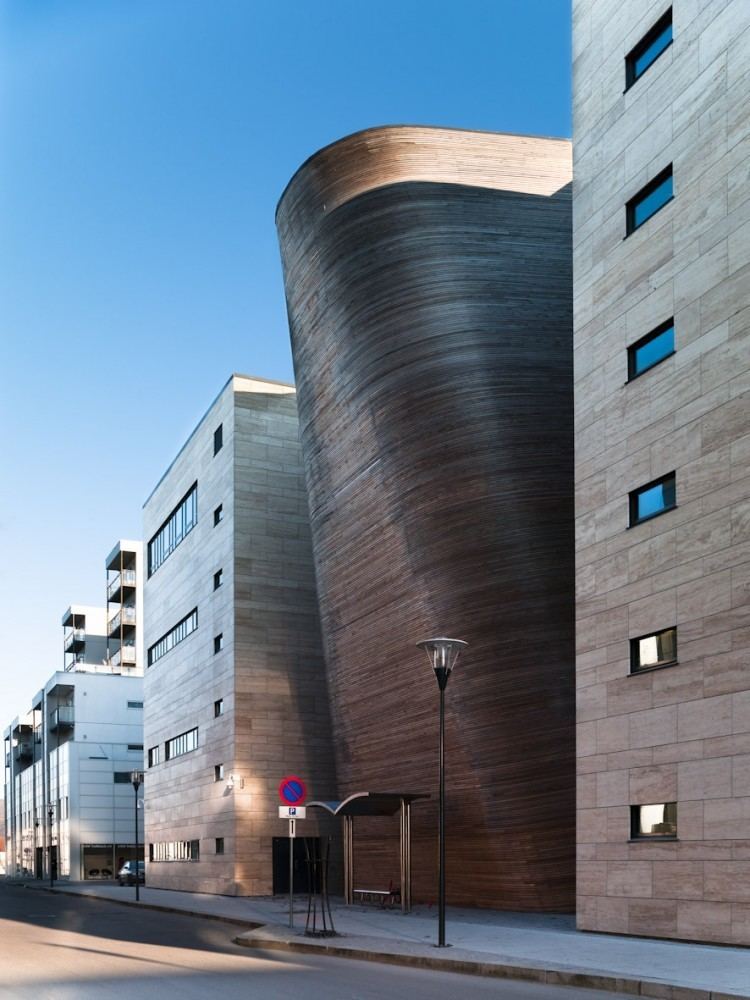 The primary football team (Sandnes Ulf) currently plays in the highest division of Norwegian professional football.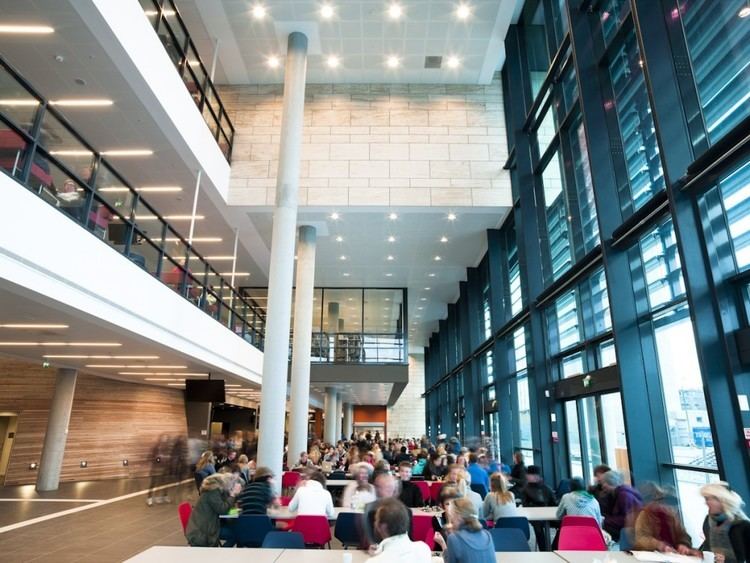 The major tourist attraction in Sandnes is the Science Factory (Vitenfabrikken). It is a 4000 square meters big science museum with science and art exhibitions, a planetarium, sun telescopes and chemistry shows.
Sandnes is the only city in Norway which is a member of the World Health Organisation's network of Healthy Cities.
Sandnes and its neighbor city Stavanger was chosen along with Liverpool, United Kingdom, to be a European Capital of Culture for 2008.
Higher education facilities include Forus Upper Secondary School, Sandnes Upper Secondary School, Gand Upper Secondary School, Akademiet Upper Secondary School and Lundehaugen Upper Secondary School. In 2010 Forus and Lundehaugen were no longer Upper Secondary Schools, Lundehaugen is now a High School. Most of Forus and Lundehaugen merged into a new school named Vagen.
Sandnes Wikipedia
(,)http://www.sandnes.info/rw_common/images/Final-Logo%2520kopi.jpg(,)http://www.frozentrail.org/Resources/north.gif(,)http://www.wheelerfolk.org/norweb/photos/30gjesdal2/13tape~1.jpg(,)http://www.wheelerfolk.org/norweb/photos/30gjesdal2/06hist~1.jpg
(,)https://s-media-cache-ak0.pinimg.com/736x/ee/68/cc/ee68ccd6f242c7016e7506fdfc68b4b9.jpg(,)http://stavangernews.no/wp-content/uploads/2014/07/1000956_10151873782638482_191462760_n.jpg(,)http://www.archicentral.com/wp-content/images/540.jpg(,)http://media-cdn.tripadvisor.com/media/photo-o/04/5f/81/c3/caption.jpg(,)http://cache4.asset-cache.net/gc/152311486-aerial-view-of-city-and-farmland-sandnes-gettyimages.jpg%3Fv%3D1%26c%3DIWSAsset%26k%3D2%26d%3DNDfsW%252BrIwHc4hIsPSvk7LTMA392YLgbGni7A5jKqpR3gdrSRbruZg9g3T1hiZ2fzwkjPjjF62VgaFn4Tn1SnUQ%253D%253D(,)http://farm3.static.flickr.com/2141/2131032131_174a4b5de3.jpg(,)https://www.sandnes.kommune.no/Fillager/Internett/resultatenheter/bymiljo/parkidrett/bilder/friluftsliv/aktivitet1.jpg
(,)http://s3.amazonaws.com/foodspotting-ec2/reviews/776436/thumb_600.jpg%3F1313457105(,)http://www.visitnorway.com/ProductImages/TellUs/TellUs_8099_85_large.jpg(,)http://media-cdn.tripadvisor.com/media/photo-s/03/88/17/17/diva.jpg(,)http://media-cdn.tripadvisor.com/media/photo-s/05/03/4e/6e/sandnes-sushi-vo.jpg(,)http://opheim.com/Summer07/76291A5D-E541-4640-AF5E-6A0E2F1DD1E4_files/IMG_4089.jpg(,)http://cdn2.vtourist.com/19/2425624-Interior_Asia_News_Sandnes_Sandnes.jpg(,)http://s3.amazonaws.com/foodspotting-ec2/reviews/573136/thumb_600.jpg%3F1305738398(,)http://media-cdn.tripadvisor.com/media/photo-s/02/d7/45/07/pizzeria-al-forno.jpg(,)http://media-cdn.tripadvisor.com/media/photo-s/04/3f/f3/bb/royal-thai-restaurant.jpg(,)http://media-cdn.tripadvisor.com/media/photo-s/06/6b/42/c4/lura-turistheim.jpg(,)http://media-cdn.tripadvisor.com/media/photo-s/02/80/f9/60/sabi-collage.jpg(,)http://www.thonhotels.com/Thonhotels/Hoteller/Norge/Sandnes/galleri/thon-hotel-sandnes-restaurant-1.jpg(,)http://londoneater.com/wp-content/uploads/2012/05/L9995536.jpg(,)http://www.europeandesign.org/wp-content/uploads/submissions/2011/17-packaging-food-beverages/7250-17-packaging-food-beverages-sandnes-bakeri/Web/sandnes_bakeri_1_1.jpg
(,)http://ad009cdnb.archdaily.net.s3.amazonaws.com/wp-content/uploads/2013/05/5194156fb3fc4bc96a000138_v-gen-high-school-and-sandnes-culture-academy-link-arkitektur-as_b0007262-750x1000.jpg(,)http://ad009cdnb.archdaily.net.s3.amazonaws.com/wp-content/uploads/2013/05/51941560b3fc4b3741000133_v-gen-high-school-and-sandnes-culture-academy-link-arkitektur-as_b0007187-1000x750.jpg(,)http://ad009cdnb.archdaily.net/wp-content/uploads/2013/05/51941592b3fc4b3741000137_v-gen-high-school-and-sandnes-culture-academy-link-arkitektur-as_b0007323-750x1000.jpg(,)http://ad009cdnb.archdaily.net.s3.amazonaws.com/wp-content/uploads/2013/05/5194157ab3fc4b3741000135_v-gen-high-school-and-sandnes-culture-academy-link-arkitektur-as_b0007284-1000x750.jpg(,)http://www.archello.com/sites/default/files/imagecache/header_detail_large/IMG9311HUNDVENCLEMENTSPHOTOGRAPHY.jpg(,)http://ad009cdnb.archdaily.net.s3.amazonaws.com/wp-content/uploads/2013/05/51941560b3fc4bc96a000137_v-gen-high-school-and-sandnes-culture-academy-link-arkitektur-as_b0007238-750x1000.jpg(,)http://ad009cdnb.archdaily.net.s3.amazonaws.com/wp-content/uploads/2013/05/5194157ab3fc4bd6750000d1_v-gen-high-school-and-sandnes-culture-academy-link-arkitektur-as_b0007303-1000x530.jpg(,)http://ad009cdnb.archdaily.net.s3.amazonaws.com/wp-content/uploads/2013/05/51941584b3fc4bc96a000139_v-gen-high-school-and-sandnes-culture-academy-link-arkitektur-as_b0007307-750x1000.jpg(,)http://www.visitnorway.com/ProductImages/TellUs/TellUs_9822_85_large.jpg(,)http://www.archdaily.com/wp-content/uploads/2013/05/51941593b3fc4bd6750000d2_v-gen-high-school-and-sandnes-culture-academy-link-arkitektur-as_b0007371.jpg(,)http://www.archdaily.com/wp-content/uploads/2013/05/5194159cb3fc4b3741000138_v-gen-high-school-and-sandnes-culture-academy-link-arkitektur-as_b0007384.jpg(,)http://www.archello.com/sites/default/files/imagecache/header_detail_large/IMG9334HUNDVENCLEMENTSPHOTOGRAPHY.jpg