Sanath Mohan Silva Kaluperuma (born October 22, 1961, Colombo), or Sanath Kaluperuma, is a former Sri Lankan cricketer who played in 4 Tests and 2 ODIs from 1984 to 1988.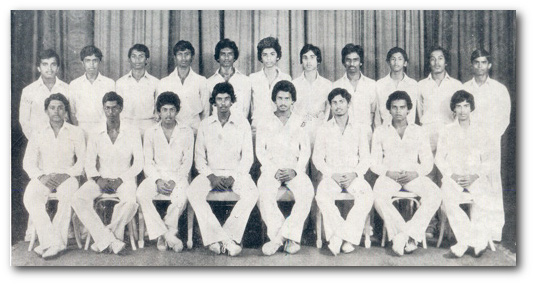 Kaluperuma studied at Nalanda College Colombo and represented Bloomfield Cricket and Athletic Club. A top order batsman who could open and a handy off spin bowler, he was also a skilled slip (gully) fielder. Kaluperuma migrated to Melbourne, Australia in 1989 where he played district cricket and later captain/coached Mount Waverley C. C., Bayside club Cheltenham and Keysborough C. C.
His elder brother, Lalith Kaluperuma, represented the country in their inaugural Test matches.