Sanam teri kasam official trailer with english subtitle harshvardhan rane mawra hocane
Sanam Teri Kasam (English: Swear By You My Beloved) is a 2016 Indian romantic drama film, starring Harshvardhan Rane and Mawra Hocane in lead. It is directed by the duo Radhika Rao-Vinay Sapru and produced by Deepak Mukut. The film is a modern rendition of the novel Love Story by Eric Segal. The film was released worldwide on 5 February 2016 under the production banner of Eros Now.
Contents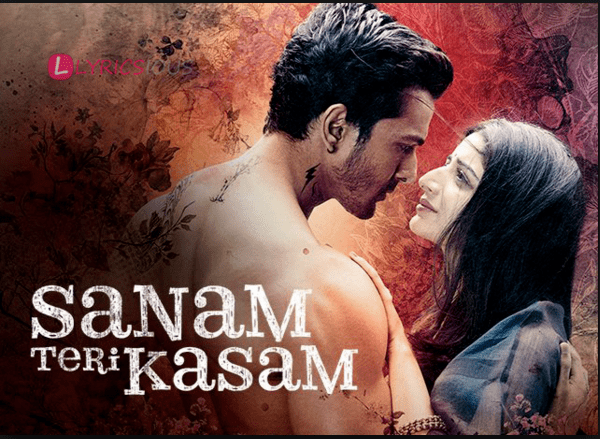 Sanam teri kasam title song official video harshvardhan mawra himesh reshammiya ankit tiwari
Plot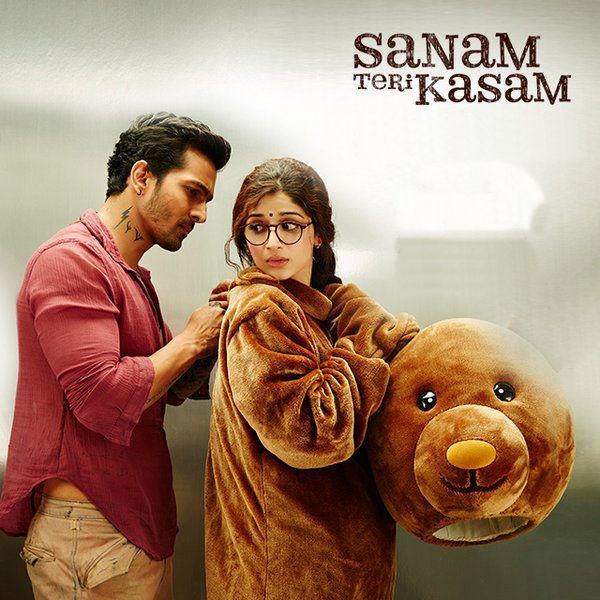 The film starts off with everybody congratulating lawyer Inder Lal Parihaar (Harshvardhan Rane) after he wins a case. Inder goes home and carries a bottle of liquor and stands in front of a large cherry blossom tree in his backyard that has a date and name carved into it. It was his wife, which leads to a series of flashbacks from Inder's past.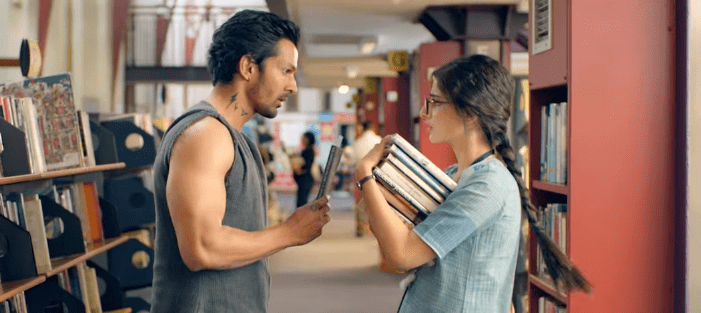 Saraswati "Saru" Parthsarthy (Mawra Hocane), a young librarian who everyone thinks is ugly, due to her traditional looks, keeps away any suitable husband. Her beautiful younger sister Kaveri wants to get married, but her father will not allow her to marry before Saru does. This leads into a conflict between the two sisters as Kaveri's suitor proposed an ultimatum, stating that he will only give her one month to marry him otherwise he will move on, adding pressure on Saru to find a husband quickly. The Parthsarthy family is a respectful, patriarchal household who lives in a building called the 'Society' where the elders, including Saru's father, monitor the activities that happen in the building while prohibiting any acts of vulgar. One day, Saru's father and Saru run into Inder, her neighbor and the son of a famous and wealthy lawyer, in the hallway with his girlfriend,a renowned stylist. Saru's father, who is very strict, is enraged to see the pair embracing each other shamelessly. As Saru hurries past them, Inder is starstruck by her simplicity and beauty.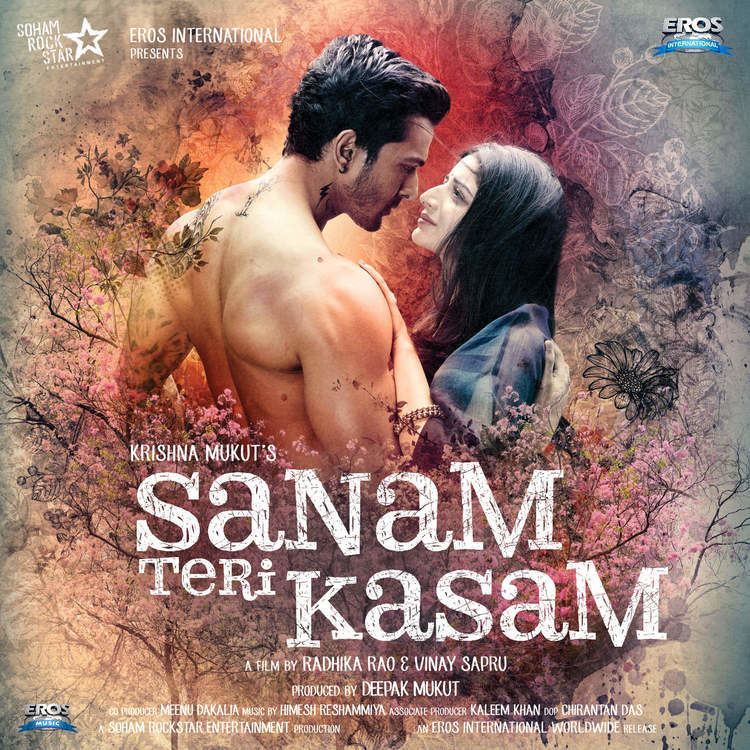 At work, Saru harbors romantic feelings for Abhimanyu. He is wealthy, handsome and holds a high position in society. Knowing that Saru has a crush on him, Abhimanyu takes advantage of her and makes her do odd jobs for him. Saru, being the hopeless romantic she is by reading love poems that her father disapproves of, tries her very best to please him. Inder comes to the library several times asking her for books an ex-convict like himself can read.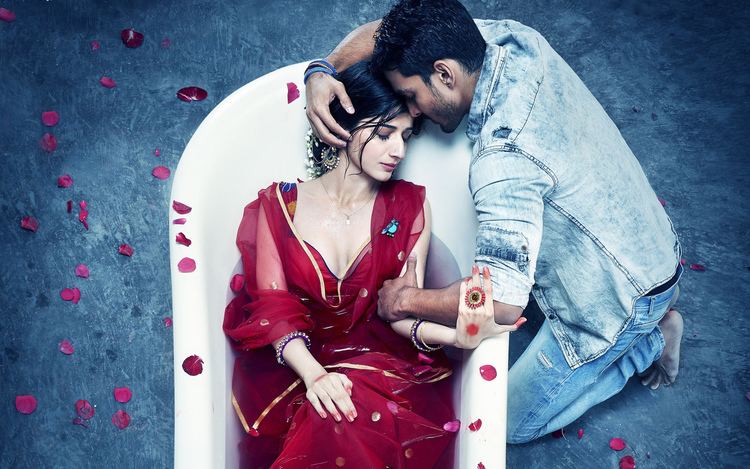 After another multiple rejections, Saru decides to get a makeover so that she may find a husband, however, due to the long waiting list, she is told that she needs a recommendation to get the makeover as soon as possible. With her parents being out of town, she seeks the recommendation from Inder, as he is dating the renowned stylist. While Saru is at his apartment at 4:00 a.m., his drunk girlfriend comes home and presumes that Inder is cheating on her and throws a glass bottle at Saru. However Inder stands in front of her, and the bottle smashes on his back, causing blood to flow. Although Inder urges her to return home, Saru, feeling responsible, passes the night out in order to tend to the wound. The building's security guard keeps a close eye on the pair even though they do nothing inappropriate. When Saru's parents return early from their trip, the elders inform Saru's father that his daughter has spent the night with Inder. Saru's father is questionable at first but when he sees his daughter and Inder in a compromised position, he immediately jumps to conclusions. Although Saru tries to explain the situation, her father disowns her and curses her by saying that she is now dead.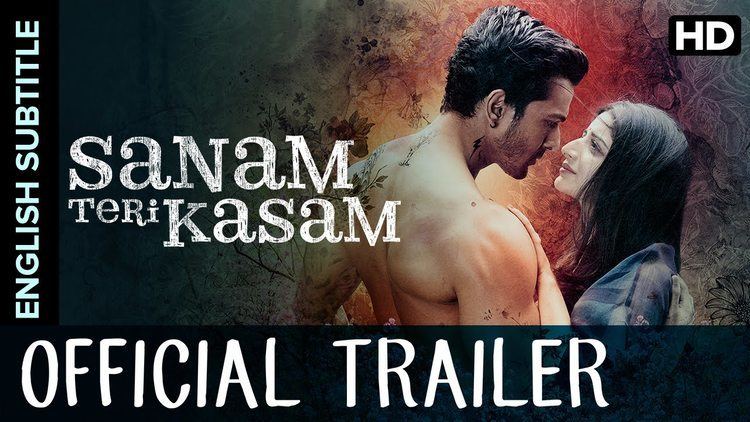 Saru tells her mother what really happened between Inder and herself, and her mother believes her but since she is submissive to her husband, she cannot explain to him. This is what brings Inder and Saru together; he helps her find an apartment and also helps her get a makeover. With her new makeover, she grabs the attention of many suitors. Saru hopes that if she marries a respectable man, she may win back her place in her family. Inder falls in love with her in the process but keeps quiet when Abhimanyu proposes to her after her transformation. However, Abhimanyu stands her up on the day of the marriage because his father does not want a daughter-in-law that has been disowned. Knowing that she can never find a husband due to being disowned by her father, Saru is left heartbroken. Saru travels to her honeymoon suite and asks Inder to make love to her for consolation. At first, he refuses as he does not want her to regret anything that will happen between them, but he later agrees. The next morning however, he witnesses her embracing Abhimanyu and leaves.
Heartbroken, Inder spirals into depression, breaking off contact with Saru, as he assumes she has gotten back with Abhimanyu. When he learns however that Saru had actually left him, rejecting Abimanyu's request for a second chance, he tracks down her phone and finds her in a Buddhist monastery, where he professes his love to her. Saru passes out and Inder takes her to the hospital, where he discovers she has a brain tumor that is untreatable. He forcibly enters Saru's parents' house and demands that they stop pretending their daughter is dead by violently ripping the flower wreath from her picture. The next day he is arrested for charges pressed by her father. Saru gets discharged and goes to the library, where she discovers the secret messages Inder left for her in check-out slips, realizing that he has liked her from the beginning. The two unite and Saru asks him to marry her.
That night, Saru tells him that after her death, she desires to be buried under a tree. She also recognizes that her father's curse has come true and that he wanted her dead and she is actually dying. Inder says that God does not accept curses, however Saru says that God accepts the prayers of parents. On their wedding day, Saru's parents arrive, having realized their mistake, and Saru's father, knowing that Inder really loves his daughter, accepts the marriage. Saru faints after the wedding; the hospital informs her family that she will die. Inder asks his father, with whom he has a strained relationship, to acquire for him the land under the tree for Saru's burial. Saru dies in his arms; Inder finds his father in the hospital, reconciling with him.
Now a successful lawyer, Inder stands at the tree that marks Saru's grave. He asserts that she must be happy to see him successful and sober. He says that he misses her and expresses a promise of eternal true love.
Cast
Harshvardhan Rane as Inder Parihaar
Mawra Hocane as Saraswati "Saru" Parthsarthy
Manish Choudhary as Saru's father
Pyumori Mehta as Saru's mother
Divyetta Singh as Kaveri Parthsarthy Saru's sister
Anurag Sinha as Abhimanyu Shastry Saru's friend and later fiancé
Murli Sharma as policeman
Shraddha Das as Ruby Malhotra
Vijay Raaz as stylist
Sudesh Berry as Inder's father
Ravii Sharma as Pandit
Release
A first look of the film was unveiled on 7 December 2015 by Eros Now via a tweet and was scheduled for release on 8 January 2016. Trailer of the film was released on 15 December 2015 with a new release date of 5 February. Film was released worldwide on February 5, 2016 under the production banner of Eros Now. Upon release, the film received mixed reviews.
Soundtrack
Lyrics were penned by Sameer Anjaan, Shabbir Ahmed, Reshammiya and Subrat Sinha. The title track was released on 22 December 2015, and complete album was released on 7 January 2016.
All music composed by Himesh Reshammiya.
Box office
The film grossed approximately ₹1.25 crore (US$190,000) on the first day of release, ₹4.66 crore (US$690,000) on the weekend and ₹9 crore (US$1.3 million) in the first week. The film was declared as average grosser at the box office.
Songs
1Sanam Teri KasamPalak Muchhal - Ankit Tiwari5:14
2Kheech Meri PhotoNeeti Mohan - Darshan Raval - Akasa Singh4:44
3BewajahHimesh Reshammiya5:08

References
Sanam Teri Kasam (2016 film) Wikipedia
(Text) CC BY-SA