Covid-19
Active




2008




San Antonio




United States




16,346 in 2016






Henry B. Gonzalez Convention Center, Grand Hyatt San Antonio Hotel & San Antonio Marriott Riverwalk Hotel
San Japan is a Japanese culture and anime convention held annually in San Antonio, Texas. The event, which debuted in 2008, is San Antonio's first major anime convention and has developed into the largest Japanese fan-oriented convention in the city. Many credit San Japan with forcing open the doors for big pop-culture conventions in the Alamo City, such as Alamo City Comic Con (established in 2013 and one of the largest and fastest growing comic conventions in the country). San Japan was noted in the 2015 San Antonio Current City Guide 100 Things To Do In San Antonio Before You Die.
The San Japan group was formed in Fall 2005 devoted to bringing Japanese animation & cultural awareness to San Antonio. It was originally intended to debut as a 3-day convention in July 2007 but the event had to be postponed for one additional year due to issues with the original host location. To make up for the postponement, a one-day event called San Japan : Zero Day Anime was held at Our Lady of the Lake University, in San Antonio, Texas on November 10, 2007. After a successful one-day convention, San Japan focused on its debut 3-day convention located at the El Tropicano Hotel and San Antonio Municipal Auditorium which was called San Japan 1.5. It received rave reviews & accolades in its debut.
Next, San Japan sponsored a second one-day convention called Mizuumi-Con, which was created after the success of Zero Day Anime as it happened on March 21, 2009. As of Feb. 2010, the Mizuumi Anime Club has taken over Mizuumi-Con and allowed it to be run entirely by themselves at Our Lady of the Lake University without the assistance of San Japan.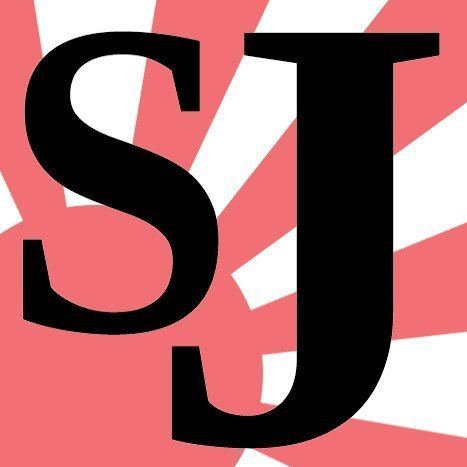 San Japan stayed at the El Tropicano and Municipal Auditorium for a second year in 2009. In Fall 2009, San Japan announced that they moved to a new location over to the San Antonio Marriott Rivercenter Hotel which is attached to the Rivercenter Mall. It is located at the heart of the San Antonio River Walk. It stayed in this location for 2 years then moved again after the conclusion of its 2011 convention due to rising attendance growth. Starting in August 2012, San Japan moved to the Henry B. Gonzalez Convention Center along with the Grand Hyatt San Antonio Hotel as its permanent location. Starting in August 2015 San Japan expanded its programming to include the San Antonio Marriott Riverwalk Hotel.
San Japan has announced being contracted with the Henry B. Gonzalez Convention Center through 2018. Beginning in 2016 San Japan will take place on Labor Day weekend up through at least 2018 and possibly beyond.
San Japan puts on free community events over the course of the year leading up to the main 3-day convention event. Some of the past events have included a lemonade social, cosplay bowling, cell painting class, and snow cone socials. In 2014, San Japan put on two mini-events, Mini-Mini Con, in cooperation with Nine-Tails along with Anime And Manga Art On The Museum Reach Summer Block Fest in partnership with the San Antonio River Authority. In 2015, Mini-Mini Con continue on to become its own free mini-convention with plans to become a free yearly event.
Since its inception, San Japan has a unique way of naming each of conventions to stray from the conventional manner of using a numbering system to identify each year. They announce a unique theme for that convention year. Below is a list of its 3-day convention names and announced themes.
The main female mascot for San Japan is Sana. The 'chibi' mascots names are Hinode (Armadillo), Dios (Bat), & Suzaku (Longhorn).
San Japan Wikipedia