Covid-19
Samuel Haldeman





Dickinson College






September 10, 1880, Chickies Historic District




Elements of Latin Pronunci, Pennsylvania Dutch: A Dialect of, Affixes in Their Origin an
Samuel Stehman Haldeman (August 12, 1812 – September 10, 1880) was a United States naturalist and philologist.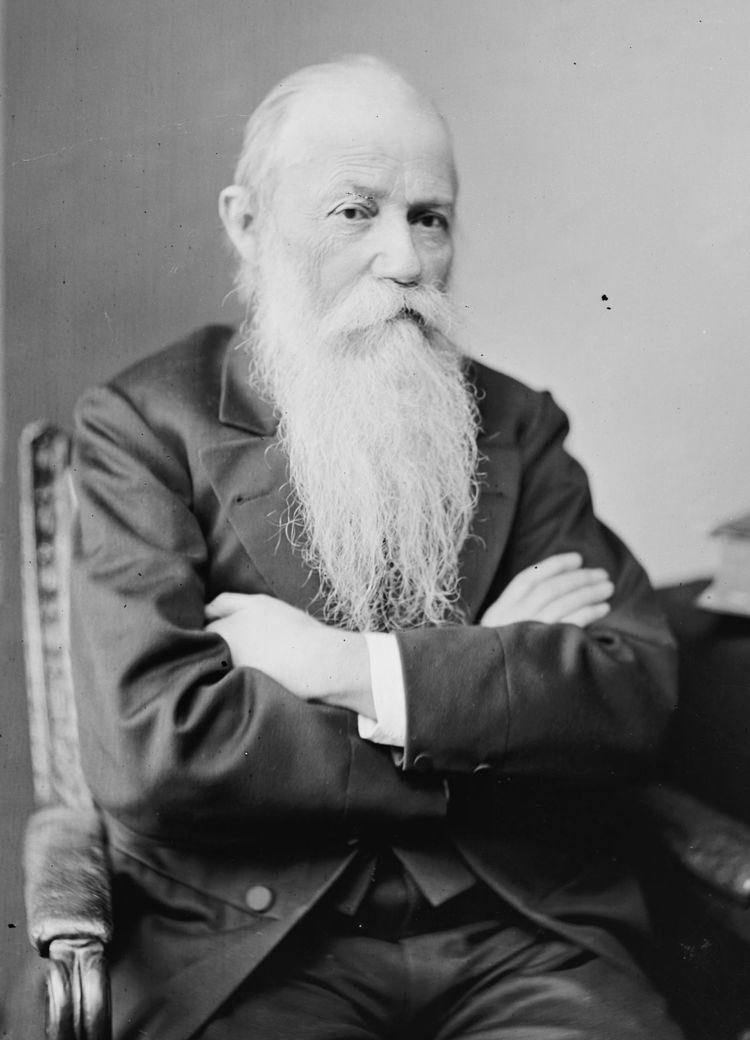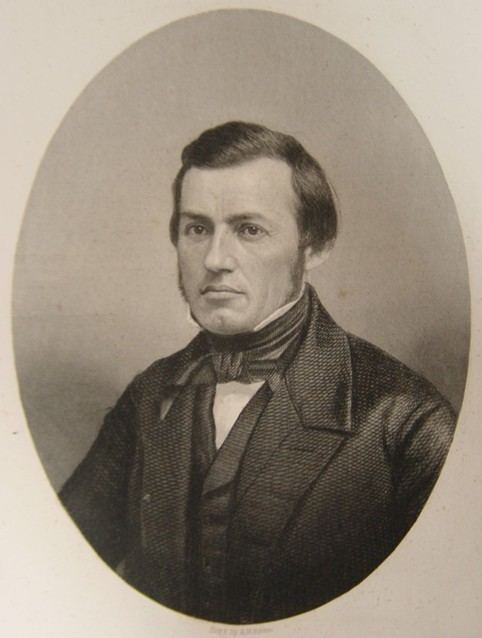 He was born at Locust Grove (the Haldeman mansion), now in Bainbridge, Pennsylvania. He attended a classical school in Harrisburg and then spent two years at Dickinson College, although he did not receive a diploma.
For a time he managed a saw mill. In 1836 Henry D. Rogers, having been appointed state geologist of New Jersey, sent for Haldeman, who had been his pupil at Dickinson, to assist him. A year later, on the reorganization of the Pennsylvania geological survey, Haldeman was transferred to his own state, and was actively engaged on the survey until 1842, preparing five annual reports, and personally surveying the counties of Dauphin and Lancaster. In 1840 he began the publication of his monograph on the "Fresh-Water Univalve Mollusca of the United States," in which he described the Scolithus linearis, a new genus and species of fossil plant, the most ancient organic remains in Pennsylvania. During the year 1842/3, he gave a course of lectures on zoology at the Franklin Institute. He visited Texas in 1851 to investigate the presidency of an institution there, but declined the position. On his return trip from Texas, he was offered the position of president of Masonic College in Selma, Alabama, which he accepted and held from January to October 1852.
In 1852 (apparently listed by some sources as 1851 in error), Haldeman was appointed professor of the natural sciences in the University of Pennsylvania. In 1855 he went to Delaware College, where he filled the same position. While there, he also lectured on geology and chemistry in the state agricultural college of Pennsylvania. In 1869, he returned to the University of Pennsylvania as professor of comparative philology. He remained there until his death, which occurred at Chickies, Pennsylvania.
Haldeman made numerous visits to Europe for purposes of research, and when studying the human voice in Rome determined the vocal repertoire of 40-50 varieties of human speech. His ear was remarkably delicate, and he discovered a new organ of sound in lepidopterous insects, which was described by him in Benjamin Silliman's American Journal of Science in 1848. He made extensive researches among Amerindian dialects, and also in Pennsylvania Dutch, besides investigations in the English, Chinese, and other languages. Haldeman was an earnest advocate of spelling reform. He was a member of many scientific societies, was the founder and president of the American Philological Association, and one of the early members of the National Academy of Sciences.
Haldeman was a proponent of Lamarckian evolution and transmutation of species. In the third edition of On the Origin of Species published in 1861, Charles Darwin added a Historical Sketch that acknowledged the ideas of Haldeman.
A monograph of the Limniades and other freshwater univalve shells of North America. Philadelphia, J. Dobson. (1840)
A monograph of the freshwater univalve mollusca of the United States, including notices of species in other parts of North America (1842)
Zoological Contributions (1842–1843)
"Monographie du genre leptoxis" (in Chenu's Illustrations conchologiques, Paris, 1847)
"On some Points in Linguistic Ethnology" (in Proceedings of the American Academy, Boston, 1849)
"Zoölogy of the Invertebrate Animals" (in the Iconographic Encyclopædia, New York, 1850)
Elements of Latin Pronunciation. (1851)
"On the Relations of the English and Chinese Languages" (in Proceedings of the American Association for the Advancement of Science, 1856)
Analytic Orthography (1860) In 1858, this essay gained Haldeman the Trevelyan Prize in England over 18 European competitors.
Tours of a Chess Knight (1864)
Pennsylvania Dutch, a Dialect of South German with an Infusion of English (1872)
Outlines of Etymology (1877)
Word-Building (1881)
Samuel Stehman Haldeman Wikipedia