Born

24 March 1957 (age 64) (

1957-03-24

)

Madesjo, Kalmar County, Sweden

Spouse

Anna-Stina Froler (m. 1985–2003)

Movies and TV shows
Till det som är vackert-scen med Alicia Vikander och Samu...
Per Samuel Fröler (born 24 March 1957) is a Swedish actor. His break-through was in the TV series Tre Kärlekar in 1989. He played the protagonist in the soap opera Skärgårdsdoktorn, and has also acted in several films. At the 28th Guldbagge Awards he was nominated for the Best Actor award for his role in The Best Intentions.
Contents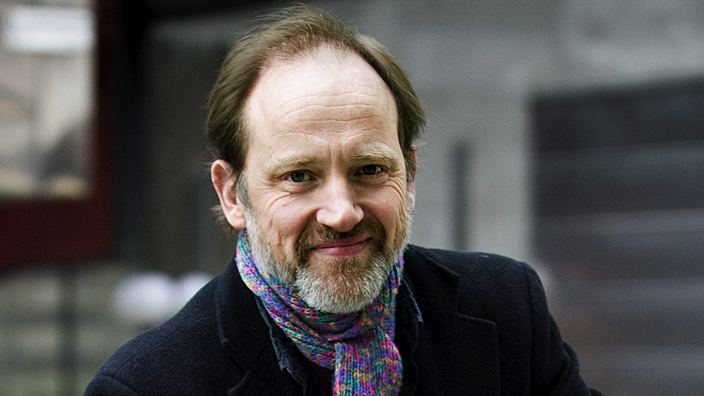 Fröler did the voice of Shrek when Shrek 2 was dubbed into Swedish. He also had a part in the American film Octane in 2003. He played one of the leading roles in the 2010 film Pure.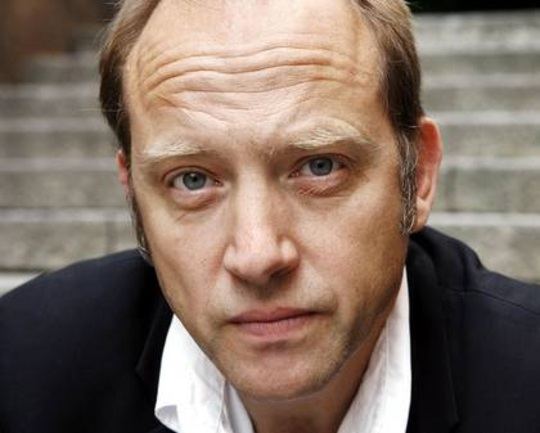 Samuel fr ler dirigerar g teborgs symfoniker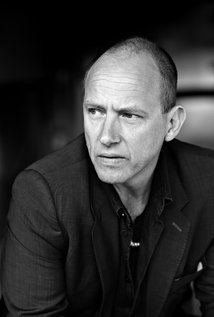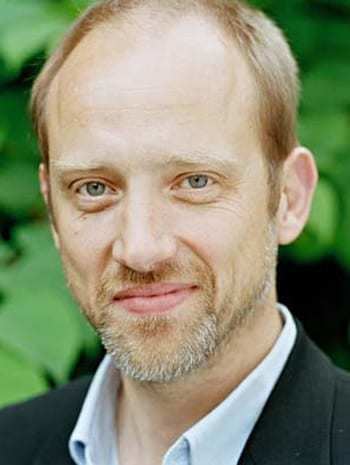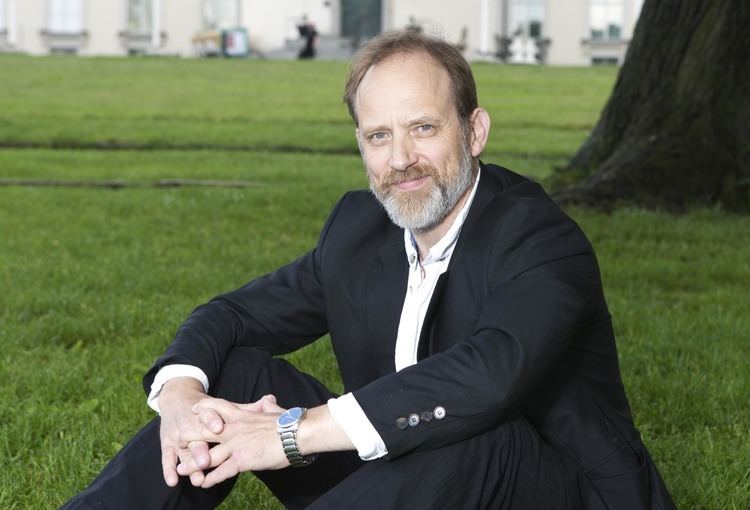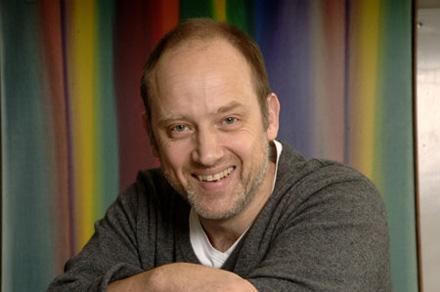 Filmography
Actor
-
Stall-Erik och Snapphanarna (filming)
2023
Strandhotellet (TV Series)
as
Werner Gyllenmark / Werner
- Episode #1.8 (2023) - Werner Gyllenmark
- Episode #1.7 (2023) - Werner Gyllenmark
- Episode #1.6 (2023) - Werner Gyllenmark
- Episode #1.5 (2023) - Werner Gyllenmark
- Episode #1.4 (2023) - Werner Gyllenmark
- Episode #1.3 (2023) - Werner Gyllenmark
- Episode #1.2 (2023) - Werner Gyllenmark
- Episode #1.1 (2023) - Werner
2022
The Playlist (TV Mini Series)
as
Pontén
- The Industry (2022) - Pontén
2021
Det som göms i snö (TV Series)
as
Ludvig Larsson
- Avsnitt 5 (2021) - Ludvig Larsson
- Avsnitt 4 (2021) - Ludvig Larsson
- Avsnitt 3 (2021) - Ludvig Larsson
- Avsnitt 2 (2021) - Ludvig Larsson
- Avsnitt 1 (2021) - Ludvig Larsson
2017
Rebecka Martinsson (TV Series)
as
Carl von Post
- Varningstriangeln: Del 2 (2020) - Carl von Post
- Varningstriangeln: Del 1 (2020) - Carl von Post
- Lögnen: Del 2 (2020) - Carl von Post
- Lögnen: Del 1 (2020) - Carl von Post
- Husgrunden: Del 2 (2020) - Carl von Post
- Husgrunden: Del 1 (2020) - Carl von Post
- Rendrängen: Del 2 (2020) - Carl von Post
- Rendrängen: Del 1 (2020) - Carl von Post
- Till offer åt Molok: Del 2 (2017) - Carl von Post
- Till offer åt Molok: Del 1 (2017) - Carl von Post
- Till dess din vrede upphör: Del 2 (2017) - Carl von Post (credit only)
- Till dess din vrede upphör: Del 1 (2017) - Carl von Post (credit only)
- Svart stig: Del 2 (2017) - Carl von Post
- Svart stig: Del 1 (2017) - Carl von Post
- Det blod som spillts: Del 2 (2017) - Carl von Post
- Det blod som spillts: Del 1 (2017) - Carl von Post
2016
Bordertown (TV Series)
as
Troels Haxen / Haxen Troels
- Shakkitarina 2/2 (2019) - Troels Haxen
- Nainen peilissä 2/2 (2019) - Troels Haxen
- Nainen peilissä 1/2 (2019) - Troels Haxen
- Raivotar Osa 2 (2016) - Haxen Troels
2019
Before We Die (TV Series)
as
Försvarsministern
- Episode #2.7 (2019) - Försvarsministern
- Episode #2.6 (2019) - Försvarsministern
- Episode #2.4 (2019) - Försvarsministern
- Episode #2.2 (2019) - Försvarsministern
- Episode #2.1 (2019) - Försvarsministern
2019
Quicksand (TV Mini Series)
as
Georg Sager-Crona
- The Witnesses (2019) - Georg Sager-Crona
- The Trial (2019) - Georg Sager-Crona (credit only)
- The Funeral (2019) - Georg Sager-Crona
2017
Modus (TV Series)
as
Torbjörn Skoglund
- Episode #2.8 (2017) - Torbjörn Skoglund
- Episode #2.7 (2017) - Torbjörn Skoglund
- Episode #2.6 (2017) - Torbjörn Skoglund
- Episode #2.5 (2017) - Torbjörn Skoglund
- Episode #2.4 (2017) - Torbjörn Skoglund
- Episode #2.3 (2017) - Torbjörn Skoglund
- Episode #2.2 (2017) - Torbjörn Skoglund
- Episode #2.1 (2017) - Torbjörn Skoglund
2017
Missing (TV Mini Series)
as
Dan Berglund
- Episode #1.4 (2017) - Dan Berglund
- Episode #1.3 (2017) - Dan Berglund
- Episode #1.2 (2017) - Dan Berglund
- Episode #1.1 (2017) - Dan Berglund
2016
Nobel (TV Mini Series)
as
Erlings far
- Episode #1.5 (2016) - Erlings far
- Episode #1.4 (2016) - Erlings far
- Episode #1.1 (2016) - Erlings far
2015
The Prosecutor the Defender the Father and His Son
as
Defender Michael Finn
2015
For Better and Worse
as
William
2011
The Inspector and the Sea (TV Series)
as
Alfred Palmgren / Kjell Eriksson
- Der Wolf im Schafspelz (2013) - Alfred Palmgren
- Laila (2011) - Kjell Eriksson
2013
Halvbroren (TV Mini Series)
as
Oscar Miil
- Episode #1.2 (2013) - Oscar Miil
- Episode #1.1 (2013) - Oscar Miil
2012
Liv & Ingmar (Documentary)
as
Voice for Ingmar Bergman (voice)
2009
Headhunter
as
Roland Berger
2004
Seks som oss (TV Series)
as
Carsten
2006
Världarnas bok (TV Series)
as
Sophie's Father / Sophies pappa
- Episode #1.6 (2006) - Sophie's Father
- Episode #1.3 (2006) - Sophie's Father
- Episode #1.2 (2006) - Sophies pappa
- Episode #1.1 (2006) - Sophies pappa
2006
Exit
as
Morgan Nordenstråle
2005
Lovisa och Carl Michael (TV Movie)
as
Åhlström, musikförläggare
2005
Ved kongens bord (TV Mini Series)
as
Lennart Bergmann, forskiningssjef
2003
Para§raf 9 (TV Series)
as
Markus Fridman
- Avsnitt 8 (2003) - Markus Fridman
- Avsnitt 7 (2003) - Markus Fridman
- Avsnitt 6 (2003) - Markus Fridman
- Avsnitt 5 (2003) - Markus Fridman
- Avsnitt 4 (2003) - Markus Fridman
- Avsnitt 3 (2003) - Markus Fridman
- Avsnitt 2 (2003) - Markus Fridman
- Avsnitt 1 (2003) - Markus Fridman
1997
Skärgårdsdoktorn (TV Series)
as
Johan Steen
- Vinterlekar (2000) - Johan Steen
- Nomaderna (2000) - Johan Steen
- Se till mig som liten är (2000) - Johan Steen
- Gubbar och sjöjungfrur (2000) - Johan Steen
- Havsörnsvals (2000) - Johan Steen
- Sommarnattens ljus (2000) - Johan Steen
- Hemkomsten (1998) - Johan Steen
- Den blomstertid nu kommer (1998) - Johan Steen
- I nöd och lust (1998) - Johan Steen
- Fäder (1998) - Johan Steen
- Sensommargäster (1998) - Johan Steen
- Stadsfolk och öbor (1998) - Johan Steen
- Höst i våra hjärtan (1997) - Johan Steen
- I kräftans tid (1997) - Johan Steen
- Nya och gamla själar (1997) - Johan Steen
- Den ljusaste dagen- (1997) - Johan Steen
- Den barmhärtige samariten (1997) - Johan Steen
- En värld i tusen bitar (1997) - Johan Steen
2000
Det grovmaskiga nätet (TV Mini Series)
as
Jan Miller
- Del 2 (2000) - Jan Miller
- Del 1 (2000) - Jan Miller
1997
Närkontakt (Short)
as
Rolf
1997
En frusen dröm (Documentary)
as
Nils Strindberg (voice)
1997
A Corner of Paradise
as
Nils von Ekelöw
1997
Pippi Longstocking
as
Mr. Settergren (voice)
1996
Gåten Knut Hamsun
as
August Strindberg
1996
Private Confessions
as
Henrik
1994
Fallet Paragon (TV Mini Series)
as
Kristoffer Kruse
- Del 3 (1994) - Kristoffer Kruse
- Del 2 (1994) - Kristoffer Kruse
- Del 1 (1994) - Kristoffer Kruse
1992
Blueprint (TV Mini Series)
as
Tom Lager
- Första delen (1992) - Tom Lager
1992
The Best Intentions
as
Henrik Bergman
1991
The Best Intentions (TV Mini Series)
as
Henrik Bergman
- Episode #1.4 (1991) - Henrik Bergman
- Episode #1.3 (1991) - Henrik Bergman
- Episode #1.2 (1991) - Henrik Bergman
- Episode #1.1 (1991) - Henrik Bergman
1989
Tre kärlekar (TV Series)
as
Flight sergeant Gösta Nilsson / Flight Sergeant Gösta Nilsson
Self
2023
Nemo möter en vän (Podcast Series)
as
Self - Guest
- Samuel Fröler (2023) - Self - Guest (voice)
2018
På spåret (TV Series)
as
Self - Contestant / Self - Tävlande
- Avsnitt 8 (2020) - Self - Contestant
- Avsnitt 7 (2020) - Self - Tävlande
- Avsnitt 2 (2018) - Self - Contestant
- Avsnitt 1 (2018) - Self - Contestant
2009
Efter tio (TV Series)
as
Self / Self - Guest
- Episode dated 10 October 2017 (2017) - Self - Guest
- Episode dated 5 October 2011 (2011) - Self
- Episode dated 4 October 2011 (2011) - Self
- Episode dated 23 October 2010 (2010) - Self
- Avsnitt 6 (2009) - Self
2010
Gomorron (TV Series)
as
Self - Guest
- Episode dated 6 January 2011 (2011) - Self - Guest
- Episode dated 17 October 2010 (2010) - Self - Guest
2010
RIX MorronZoo (Podcast Series)
as
Self - Guest
- Samuel Fröler (2010) - Self - Guest
2006
FörKväll (TV Series)
as
Self - Guest / Self
- Episode #2.48 (2009) - Self - Guest
- Episode #1.34 (2006) - Self
2007
100 höjdare (TV Series)
as
Self - Presenter
- Episode #5.8 (2007) - Self - Presenter
2007
Senkveld med Thomas og Harald (TV Series)
as
Self
- Episode #8.5 (2007) - Self
2005
Dramat i soffan (TV Mini Series documentary)
as
Self
- Soffmys med Raskens (2005) - Self
- Svenska TV-brott (2005) - Self
2001
BingoLotto (TV Series)
as
Self - Guest
- Avsnitt 8 (2001) - Self - Guest
2001
Sen kväll med Luuk (TV Series)
as
Self
- Avsnitt 6 (2001) - Self
2000
Først & sist (TV Series)
as
Self
- Episode #4.4 (2000) - Self
2000
Söndagsöppet (TV Series)
as
Self
- Episode #20.9 (2000) - Self
1999
Sommar & Vinter i P1 (Podcast Series)
as
Self
- Samuel Fröler (1999) - Self (voice)
Archive Footage
2020
Mästaren (TV Series documentary)
as
Self
- Pernilla August (2020) - Self
References
Samuel Fröler Wikipedia
(Text) CC BY-SA