Samuel full name Samuel Firmino de Jesus ([sɐmuˈew]; born 7 April 1986), is a Brazilian footballer who currently plays for Juventude in the Campeonato Brasileiro Série B.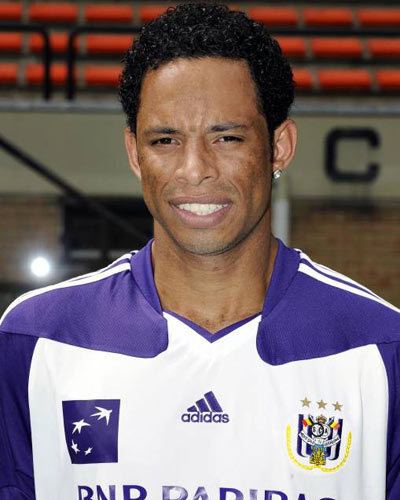 Samuel started his career with Ituano, which he was registered as an amateur in 2005 season. He made his Série B debut on 23 April 2005 and scored a goal on 23 August. He also played the last round of the season as last minute substitute, on 10 September, which the team did not advanced to the second stage (quarter-final). He signed a professional three-year contract on 28 July 2006.
In January 2007, he was signed by Portuguesa on a one-year deal, where he met his namesake forward Samuel. In the 2008 season, at first he left for Comercial de Ribeirão Preto, then União São João (on 1 July) and Paraná (on 5 August). He scored the opening goal on 23 January 2008, losing to Santo André 1–2, and played every games in 2008 Campeonato Paulista Série A2.
In the 2009 season, he was signed by Joinville. He signed a new 1-year deal in April, winning 2009 Copa Santa Catarina and 2009 Recopa Sul-Brasileira; finished as the runner-up of 2010 Campeonato Catarinense.
His contract with Joinville expired on 10 May 2010 and was not renewed. On 17 June 2010, he was signed by São Paulo FC until the end of season.
On 31 January 2011, he was signed by Werder Bremen as free agent.
Campeonato Paulista Série A2: 2007
Copa Santa Catarina: 2009
Note: State Leagues are marked as League Cup
1
0 game in 2008 Copa Paulista
2
Included 15 games in Copa Santa Catarina and 2 games in 2009 Recopa Sul-Brasileira
3
Bremen was eliminated before Samuel arrived.