Cyril "Sammy" Chung (born 16 July 1932 in Abingdon-on-Thames, Berkshire) is an English former football player and manager. His father was Chinese and his mother English.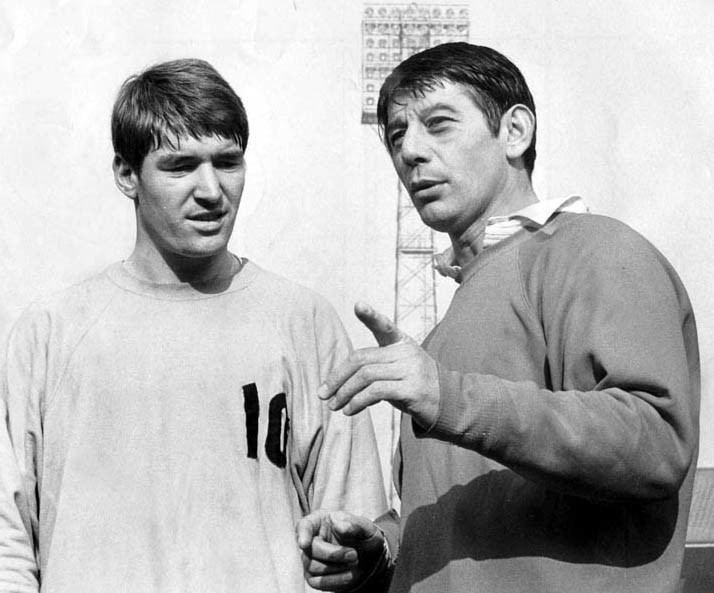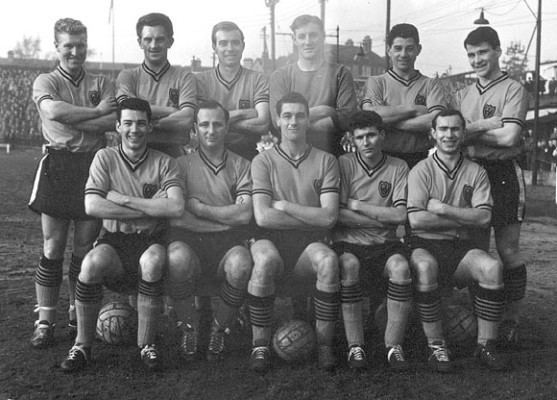 Chung was a utility player who began his career as a part-time centre forward with Headington United, before they became Oxford United. He later joined Reading but didn't sign professional forms until he had completed his national service.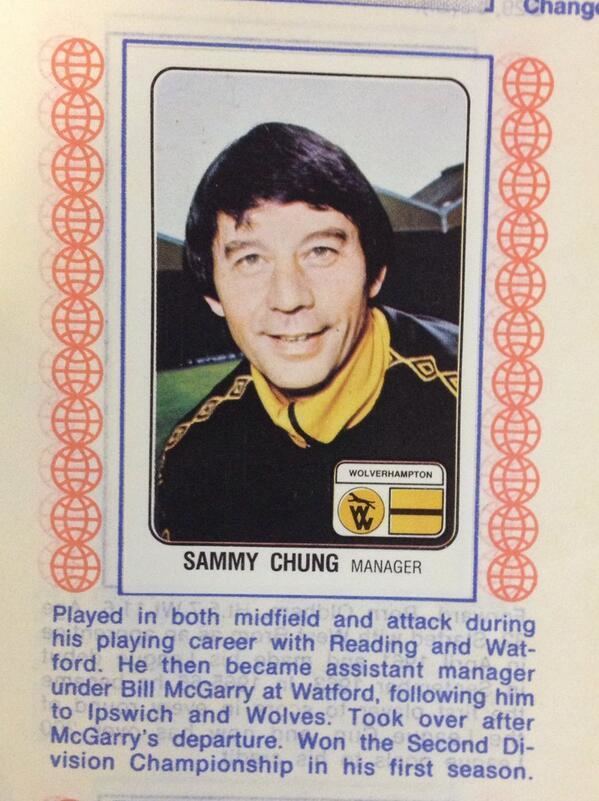 Chung later turned professional and converted to a wing half. He played for Reading, Norwich City and most notably Watford, where he made over 200 appearances between 1957 and 1965.
Chung gained his first coaching experience while still a player at Watford, under manager Bill McGarry. When McGarry left to become manager of Ipswich Town, he took Chung with him as assistant. At Ipswich Town they won promotion to the First Division as Champions in 1968 with QPR as runners-up.
Following a short period as manager of Swedish side IFK Västerås, he returned to join Bill McGarry, now at Wolverhampton Wanderers, as his assistant. As part of the management team, they guided Wolves to victory in the 1974 League Cup. The club were relegated in 1976 and McGarry departed, leaving Chung to be appointed manager.
He won promotion back to the top flight as Second Division champions in his first season. He led the club to a 15th-place finish in 1977–78, but the following season began with a run of 11 defeats in 14, leading to his dismissal following protests from the club's fans.
After a period coaching in the UAE, he returned to England in 1985 as assistant manager of Stoke City. He had a spell as manager of non-league side Tamworth between January 1992 to January 1993, before being appointed manager of Doncaster Rovers in July 1994, a post he held until August 1996. His Doncaster spell brought two promising seasons on the field, but promotion challenges gradually petered out into mid-table finishes.
In 1999, he was appointed director of football in Barbados.
In 2005, he joined the coaching staff at Minehead.