Born

3 April 1950 (age 73) (

1950-04-03

)

Sussex, England

Nominations

BAFTA Award for Most Promising Newcomer to Leading Film Roles

Movies and TV shows




Similar People

Paula Wilcox, Richard O'Sullivan, Yootha Joyce, Brian Murphy, Gary Warren
Man about the house sally thomsett thames tv 70s
Sally Thomsett (born 3 April 1950) is an English actress who was born in Sussex, England. She appeared in the film The Railway Children (1970) and played Jo in the TV sitcom, Man About the House (1973–76. She also appeared in the film, Straw Dogs (1971).
Contents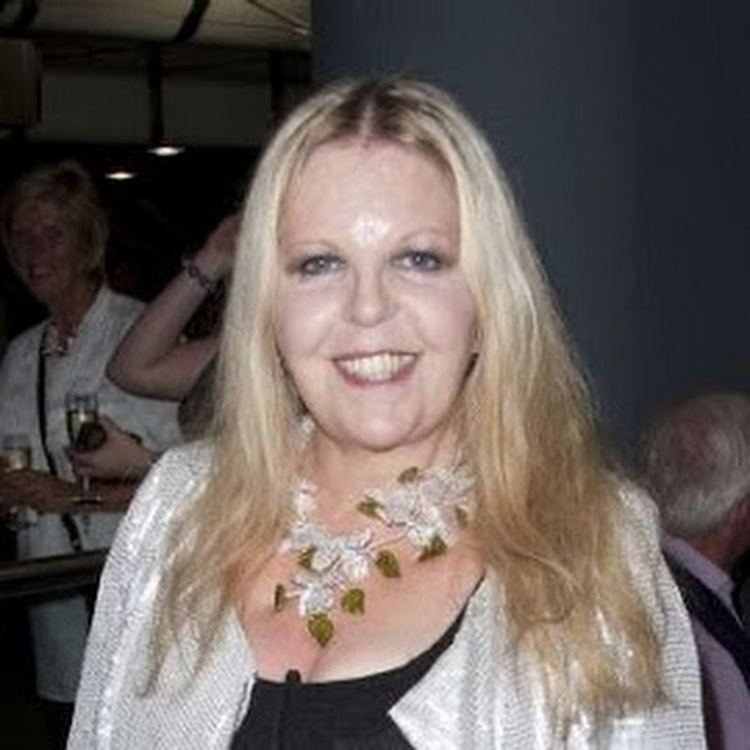 Sally thomsett wishes a very happy christmas to everyone watching talking pictures tv
The Railway Children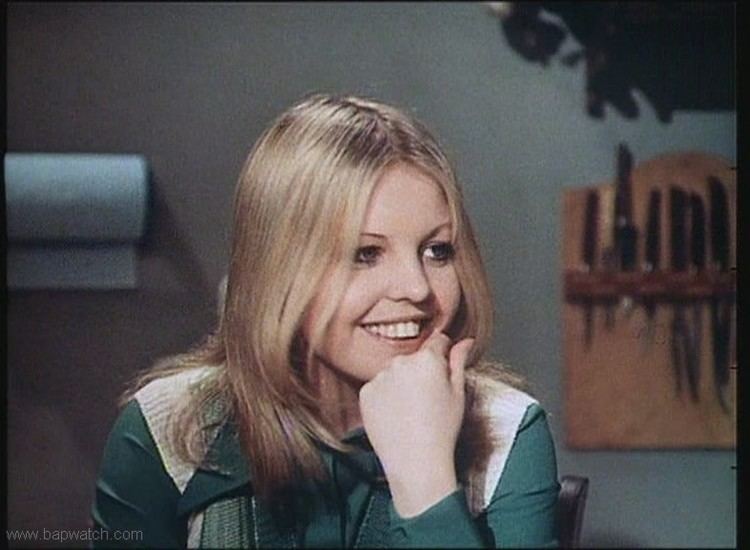 In 1970, Thomsett was cast as the 11-year-old Phyllis, despite the actress being 20 years old at the time, three years older than Jenny Agutter, who played her older sister, Bobbie. Her contract forbade her to reveal her true age during the making of the film, and she was not allowed to be seen smoking, drinking, driving her car, or in the company of her boyfriend during the shoot. She did have experience of playing girls, and the Edwardian smocks disguised her bust. Even the film crew were unaware of her age, and they gave her sweets while treating Agutter as nearly an adult. She did, however, make an appearance on BBC children's television shortly after, where the interviewer said, "I wouldn't dream of asking a lady her age, but you're obviously quite a bit older than the part you played in the film". She received a nomination for the BAFTA Film Award for Newcomer to Leading Film Roles.
Personal life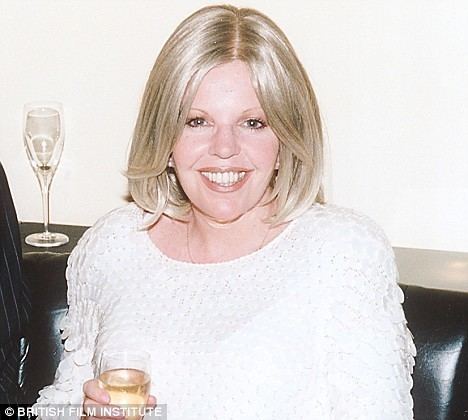 Thomsett is married to Paul Agnew, a landscape gardener; they have one daughter.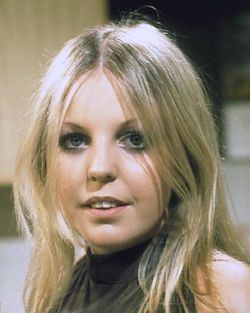 Television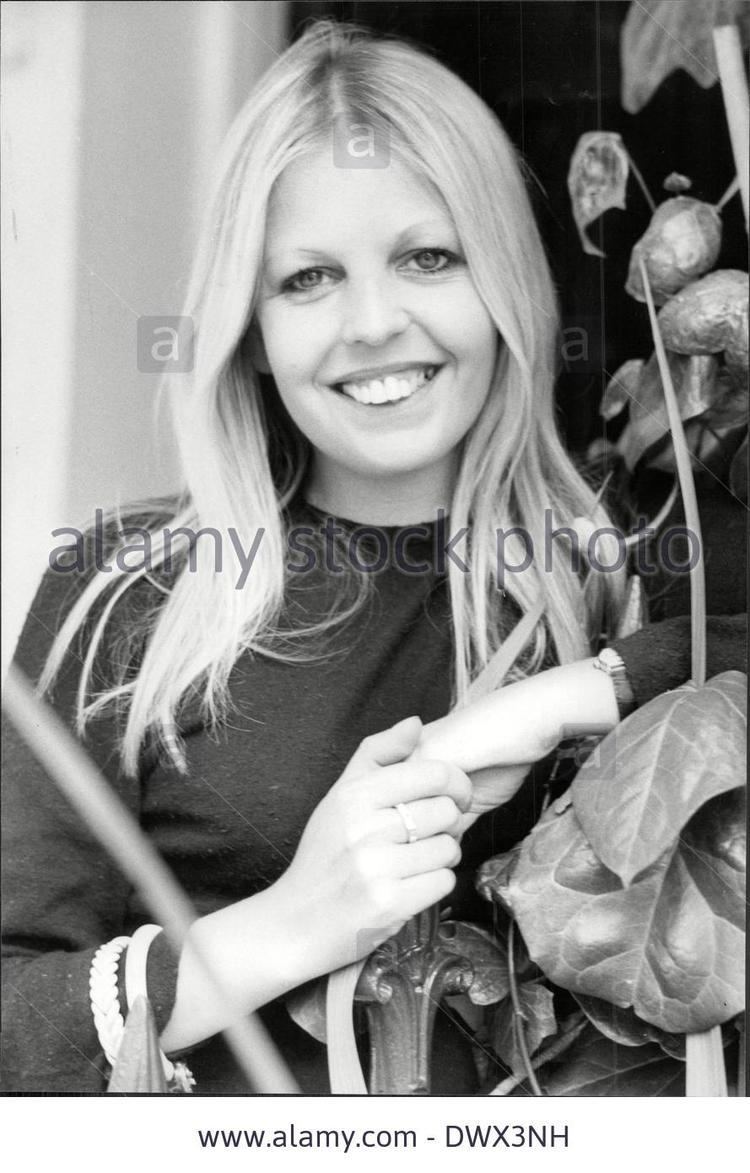 Dead End Creek (1965, TV series)
The Very Merry Widow (1967-68, TV series)
Take Three Girls (1969-70, TV series)
Softly, Softly: Taskforce (1970, TV series)
Wicked Women (1970, TV series)
Z-Cars (1970, TV series)
Shirley's World (1971, TV series)
Doomwatch (1971, TV series)
The Fenn Street Gang (1971, TV series)
Man About the House (1973, TV series)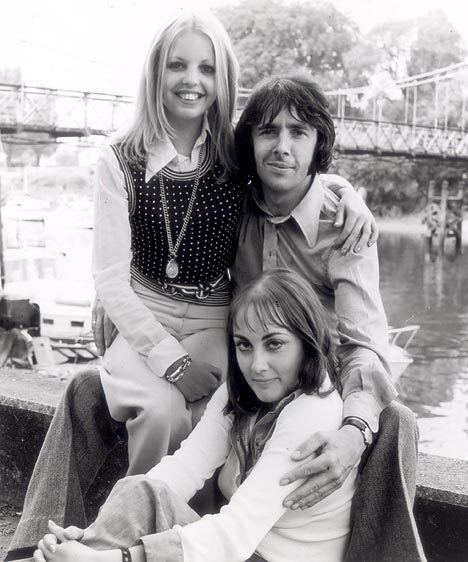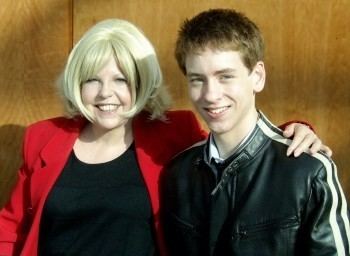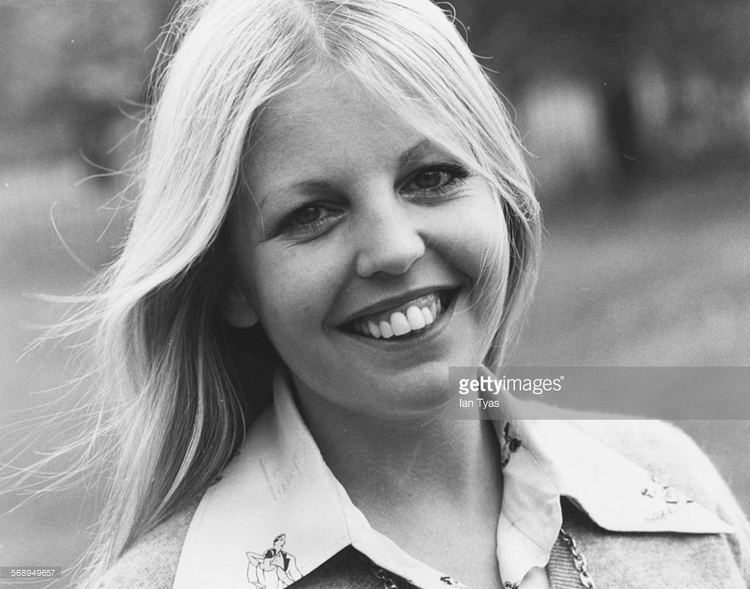 Filmography
Actress
1997
The Lily Savage Show (TV Series)
- Episode #1.6 (1997)
1985
Who Cares?: Doctor in Distress (Video short)
as
Sally Thomsett
1979
Fry's Crunchie Advert (Short)
as
Attractive Girl
1978
Wodehouse Playhouse (TV Series)
as
Celia Todd
- Tangled Hearts (1978) - Celia Todd
1973
Man About the House (TV Series)
as
Jo
- Another Bride, Another Groom (1976) - Jo
- Fire Down Below (1976) - Jo
- Mum Always Liked You Best (1976) - Jo
- The Sunshine Boys (1976) - Jo
- The Generation Game (1976) - Jo
- One More for the Pot (1976) - Jo
- The Party's Over (1976) - Jo (credit only)
- Come Fly with Me (1975) - Jo
- How Does Your Garden Grow (1975) - Jo
- Love and Let Love (1975) - Jo
- A Little Knowledge (1975) - Jo
- Right Said George (1975) - Jo
- The Last Picture Show (1975) - Jo
- My Son, My Son (1975) - Jo
- The Tender Trap (1975) - Jo
- Never Give Your Real Name (1975) - Jo
- All in the Game (1975) - Jo
- One for the Road (1975) - Jo
- Home & Away (1975) - Jo
- Three of a Kind (1974) - Jo
- We Shall Not Be Moved (1974) - Jo
- Somebody Out There Likes Me (1974) - Jo
- Of Mice and Women (1974) - Jo
- I Won't Dance, Don't Ask Me- (1974) - Jo
- Come Into My Parlour (1974) - Jo
- Cuckoo in the Nest (1974) - Jo
- Carry Me Back to Old Southampton (1974) - Jo
- Two Foot Two, Eyes of Blue (1974) - Jo
- Did You Ever Meet Rommel? (1974) - Jo
- In Praise of Older Men (1974) - Jo
- Colour Me Yellow (1974) - Jo
- While the Cat's Away (1974) - Jo
- No Children, No Dogs (1973) - Jo
- Match of the Day (1973) - Jo
- It's Only Money (1973) - Jo
- And Then There Were Two (1973) - Jo
- Some Enchanted Evening (1973) - Jo
- And Mother Makes Four (1973) - Jo
- Three's a Crowd (1973) - Jo
1974
Man About the House
as
Jo
1973
All Star Comedy Carnival (TV Special)
as
Jo (segment "Man About the House")
1973
Oh, Father! (TV Series)
as
Mary
- Just Impediment (1973) - Mary
1973
Comedy Playhouse (TV Series)
as
Miranda Elms
- Marry the Girls (1973) - Miranda Elms
1972
Bovril Advert (Short)
as
Jill
1972
ITV Saturday Night Theatre (TV Series)
as
Linda Nichols
- When the Wheel Turns (1972) - Linda Nichols
1971
Straw Dogs
as
Janice Hedden
1971
Shirley's World (TV Series)
as
Catronia MacDonald
- The Islanders (1971) - Catronia MacDonald
1971
The Fenn Street Gang (TV Series)
as
Kathleen
- Horses for Courses (1971) - Kathleen
1971
Doomwatch (TV Series)
as
Judy Franklin
- By the Pricking of My Thumbs- (1971) - Judy Franklin
1970
BBC Play of the Month (TV Series)
as
Pamela Harrington
- Five Finger Exercise (1970) - Pamela Harrington
1970
The Railway Children
as
Phyllis Waterbury (as Miss Sally Thomsett)
1970
Put Out More Flags (TV Movie)
as
Doris Connolly
1970
Softly Softly: Task Force (TV Series)
as
Susan
- Lessons (1970) - Susan (as Sally Thompsett)
1970
Z Cars (TV Series)
as
Rita
- Bottoms Up for the Walking Dead: Part 2 (1970) - Rita
- Bottoms Up for the Walking Dead: Part 1 (1970) - Rita
1970
Wicked Women (TV Series)
as
Natalie
- Madeleine Jury (1970) - Natalie
1969
Take Three Girls (TV Series)
as
Wendy Pond
- Roses Round the Door (1970) - Wendy Pond
- Devon Violets (1969) - Wendy Pond
1969
Dixon of Dock Green (TV Series)
as
Karen
- Notify If Found (1969) - Karen
1969
Nearest and Dearest (TV Series)
as
Brenda
- The Birds and the Bees (1969) - Brenda
1969
The Gold Robbers (TV Mini Series)
as
Sally Hartford
- Crack Shot (1969) - Sally Hartford
- Grounded (1969) - Sally Hartford
1969
The Very Merry Widow and How (TV Series)
as
Jennifer Villiers
- How About the Patter of Tiny Feet? (1969) - Jennifer Villiers
- How Far Can You Go? (1969) - Jennifer Villiers
1967
The Very Merry Widow (TV Series)
as
Jennifer Villiers
- Judgement in Paris (1968) - Jennifer Villiers
- Animal Crackers in My Group (1968) - Jennifer Villiers
- Green-eyed Monster Trouble (1968) - Jennifer Villiers
- Treble Chance Would Be a Fine Thing (1968) - Jennifer Villiers
- Wonderful, Wonderful Copenhagen (1968) - Jennifer Villiers
- Words, Words, Words (1968) - Jennifer Villiers
- With the Worst Will in the World (1967) - Jennifer Villiers
1968
For Amusement Only (TV Series)
as
Letty
- A Little Milk of Human Kindness (1968) - Letty
1968
What Maisie Knew (TV Series)
as
Maisie
- Pursuit and Capture (1968) - Maisie
- Flight (1968) - Maisie
- Shuttlecock (1968) - Maisie
1967
Danny the Dragon (TV Series)
as
Jean
- Dragon Trap (1967) - Jean
- In Search of Zoomite (1967) - Jean
- Potter in Pursuit (1967) - Jean
- Runaway Bubble (1967) - Jean
- Danny Gets Jet-Propelled (1967) - Jean
- Dragon Hunt (1967) - Jean
- Tent with Four Legs (1967) - Jean
- Dannicaforilithermidor (1967) - Jean
- Stranger from Dragonara (1967) - Jean
- The Invisible Space Bubble (1967) - Jean
1967
River Rivals (TV Series)
as
Penny Holmes
- The Night Raiders (1967) - Penny Holmes
- The Golden Dragon (1967) - Penny Holmes
- The Dragon's Secret (1967) - Penny Holmes
- The Blockade Runners (1967) - Penny Holmes
- Shipwreck (1967) - Penny Holmes
- Operation Airlift (1967) - Penny Holmes
- Mission Accomplished (1967) - Penny Holmes
1967
Sanctuary (TV Series)
as
Maria Gomes
- The Promised Land (1967) - Maria Gomes
1966
Thirty-Minute Theatre (TV Series)
as
Christine
- Don't Go Down to the Bingo Mother, Father's Coming to Tea (1966) - Christine
1966
David Copperfield (TV Series)
as
Agnes Wickfield
- Distant Relations (1966) - Agnes Wickfield
1965
Dead End Creek (TV Series)
as
Jane
- Night Prowler (1965) - Jane
- Mystery at the Forge (1965) - Jane
- Mysterious Stranger (1965) - Jane
- Highway Robbery (1965) - Jane
- Catch as Catch Can (1965) - Jane
- All at Sea (1965) - Jane
1965
Theatre 625 (TV Series)
as
Parsons' girl
- The World of George Orwell: 1984 (1965) - Parsons' girl
1964
Seventy Deadly Pills
as
Gerty
Self
2021
Britain's Scenic Railways (TV Series documentary)
as
Self - The Railway Children
- Episode #1.2 (2021) - Self - The Railway Children (credit only)
2014
Pointless Celebrities (TV Series)
as
Self - Contestant
- Child Stars (2021) - Self - Contestant
- British Film (2015) - Self - Contestant
- 1970s Special (2014) - Self - Contestant
2019
Lorraine (TV Series)
as
Self - Guest
- Episode dated 23 May 2019 (2019) - Self - Guest
2017
Paul O'Grady's Hollywood (TV Mini Series documentary)
as
Self / Phyllis
- Weepies (2017) - Self / Phyllis
2016
Take Two (TV Series documentary)
as
Self - Actress
- Sally Thomsett (2016) - Self - Actress
2010
BBC Look North: Yorkshire (TV Series)
as
Self
- Episode dated 29 March 2010 (2010) - Self
2009
Beyond a Joke (TV Series documentary)
as
Self
- The Legacy (2009) - Self
- The Blokes, the Birds & the Bees (2009) - Self
2009
London by Night (TV Special)
as
Self
2005
Crumpet! A Very British Sex Symbol (TV Movie documentary)
as
Self
2005
The 100 Greatest Family Films (TV Movie documentary)
as
Self
2003
Big Screen Britain (TV Series documentary)
as
Self
- The Railway Children (2003) - Self
2001
The Unforgettable Yootha Joyce (TV Movie documentary)
as
Self - Co-Star
2000
I Love a 1970's Christmas (TV Special documentary)
as
Self
2000
I Love 1970's (TV Series documentary)
as
Self / Jo
- I Love 1973 (2000) - Self / Jo
1999
Open House (TV Series documentary)
as
Self
- Episode dated 23 November 1999 (1999) - Self
1999
Laughter in the House: The Story of British Sitcom (TV Mini Series documentary)
as
Self / 'Jo'
1998
Truly, Madly, Single (TV Movie documentary)
as
Self
1971
This Is Your Life (TV Series documentary)
as
Self / Self - Guest
- Christopher Chittell (1998) - Self
- Bernard Cribbins (1981) - Self
- Dinah Sheridan (1979) - Self
- Richard O'Sullivan (1974) - Self - Guest
- Lionel Jeffries (1971) - Self - Guest
1997
Has Anyone Seen My Pussy? (TV Movie documentary)
as
Self
1997
Baby Baby (TV Series)
as
Self
- Episode dated 8 September 1997 (1997) - Self
1997
Start the Weekend (TV Series)
as
Self
- Episode dated 28 March 1997 (1997) - Self
1993
Schofield's Christmas TV Gold (TV Movie documentary)
as
Self
1987
Blankety Blank (TV Series)
as
Self
- Episode #11.13 (1987) - Self
1981
Punchlines (TV Series)
as
Self
- Episode #5.4 (1984) - Self
- Episode #5.3 (1984) - Self
- Episode #5.1 (1984) - Self
- Episode #2.12 (1981) - Self
- Episode #2.2 (1981) - Self
1981
Children in Need (TV Series)
as
Self
- Episode #2.1 (1981) - Self
1980
Night of One Hundred Stars (TV Movie)
as
Self
1978
Those Wonderful TV Times (TV Series)
as
Self
- Episode dated 11 August 1978 (1978) - Self
1976
Celebrity Squares (TV Series)
as
Self
- Episode #2.5 (1976) - Self
- Episode #1.35 (1976) - Self
1973
Yesterday and Today (Documentary short)
1971
Screen Test (TV Series)
as
Self
- Episode #2.5 (1971) - Self
1971
Search (TV Series)
as
Self - Film Competition Judge
- Film Competition 1971 (1971) - Self - Film Competition Judge
Archive Footage
1979
Clapper Board (TV Series)
as
Nemo Newman / Phyllis Waterbury
- Episode dated 23 April 1979 (1979) - Nemo Newman / Phyllis Waterbury
References
Sally Thomsett Wikipedia
(Text) CC BY-SA