Saline Bayou is a 100-mile-long (160 km) tributary of the Red River in Louisiana in the United States. In 1986 it became the first blackwater river in the American South to have been designated in the National Wild and Scenic Rivers System. It is located within the Kisatchie National Forest of southwest Louisiana.

Saline Bayou flows for 100 miles, mostly through cypress hardwood bottomlands, but only 19 miles (31 km) is within the Wild and Scenic Rivers System. It is popular for floating with canoes. The bayou forms the western boundary of Winn Parish. Along U.S. Highway 71, south of the village of Clarence, it separates Winn from neighboring Natchitoches Parish, where it meets the Red River.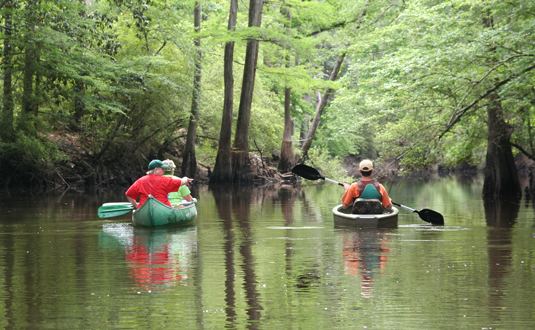 The bayou is black in color because of tannic acid. It hosts abundant bird and animal life and is heavily wooded. Among the creatures found in Saline Bayou are woodpeckers, minks, snapping turtles, snakes, and alligators.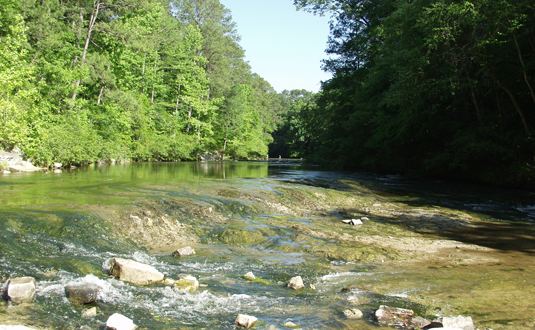 Saline Lake is an artificial impoundment of Saline Bayou, located on the Natchitoches/Winn border some 12 miles (19 km) northeast of Natchitoches. It encompasses 8,400 acres (34 km2) and is heavily wooded, particularly known for its fishing: white perch, large mouth bass, and sunfish.