Covid-19
6.2

/

10

1

Votes

Alchetron

Rate This




Comedy-drama







Tomoharu Katsumata






November 13, 1999




Naoko Harada (screenplay), Hiroshi Motomiya (comic), Kenji Nakazono (screenplay)



Salaryman Kintarō (サラリーマン金太郎, Sararīman Kintarō) is a manga series by Hiroshi Motomiya. It has been serialized in Weekly Young Jump since 1994, but has gone through many periods of inactivity.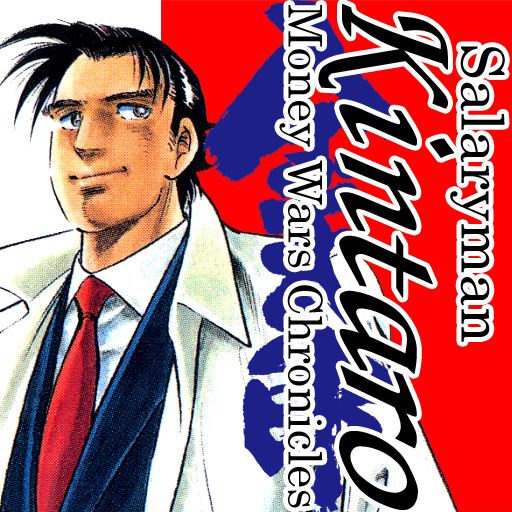 The manga follows Kintarō Yajima, a former Bōsōzoku leader who, as a promise to his late wife, has become a salaryman. In 2005, Kintarō went from working as a salaryman to working for a foreign bank.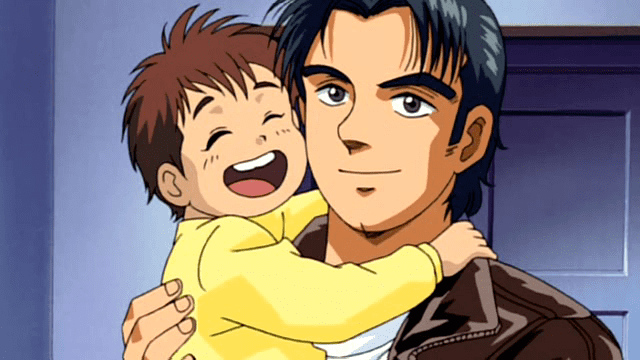 In 2005, Salaryman Kintaro began appearing as an online comic and eventually returned to Young Jump.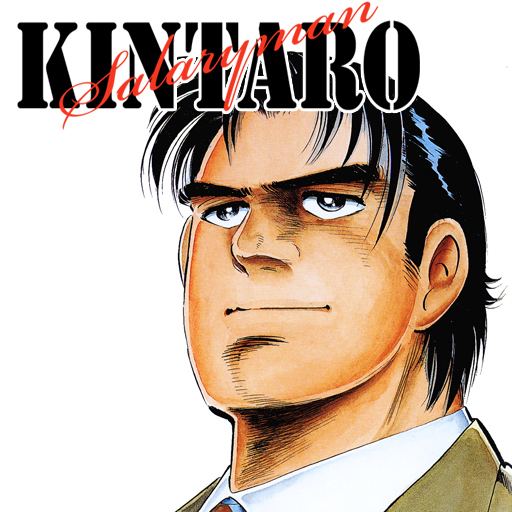 While the manga is not available in print in English, all 30 volumes and part of the sequel had been translated into English, and were available through the Comic Friends Facebook app. However, Comic Friends recently announced it will no longer be doing business in America.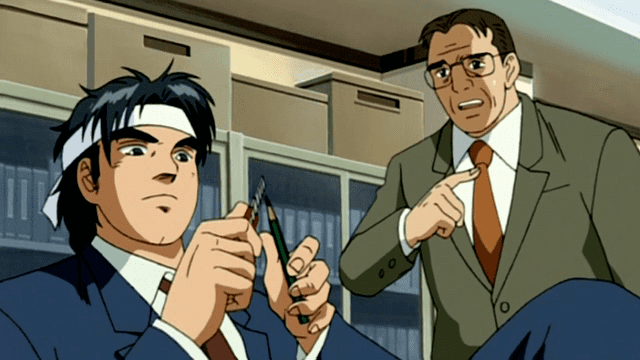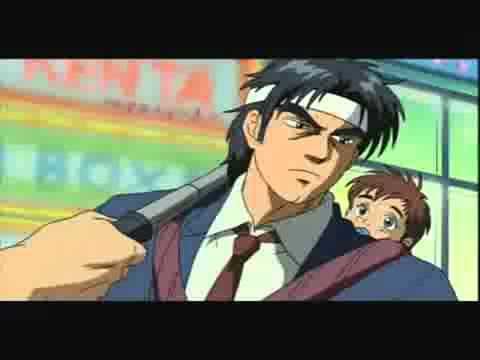 Kintarō Yajima (

矢島金太郎,

,

Yajima Kintarou)
The protagonist of the series, a high school dropout and former Bōsōzoku who retired to become a fisherman, but after he saved Morinosuke Yamato he was offered a job at Yamato Construction in the sales department.
Misuzu Yajima (

矢島美鈴,

,

Yajima Misuzu)
Née
Suenaga (

末永

)
. A high class woman who once had an affair with the late politician
Seishirō Kuroda (

黒田征四郎,

,

Kuroda Seishirou)
. She still has strong political and financial connections and later becomes Kintarō's wife.
Ryuta Yajima (

矢島竜太,

,

Yajima Ryuta)
The son of Kintarō and his late wife Akemi.
Mimi Suenaga (

末永美々,

,

Suenaga Mimi)
The daughter of Misuzu from her affair with Kuroda.
Akemi Yajima (

矢島明美,

,

Yajima Akemi)
Kintarō's first wife, a kind blind woman who dies giving birth to Ryuta.
Morinosuke Yamato (

大和守之助,

,

Yamato Morinosuke)
One of the many men that Kintarō saves. Chairman of Yamato Construction. He believes in Kintarō all the way.
Genzō Ōshima (

大島源造,

,

Genzou Ooshima)
Yūsaku Kurokawa (

黒川優作,

,

Kurokawa Yuusaku)
Ryūzō Igō (

伊郷龍蔵,

,

Igou Ryuuzou)
Staff
Director: Takashi Miike
Producers: Morihiro Kodama, Mitsunori Morita, Kazuya Hamana
Screenplay: Kenji Nakazono, Naoko Harada
Music: Kouji Endou
Cinematography: Hideo Yamamoto
Editing: Yasushi Shimamura
Assistant Director: Bunmei Katō
Cast
Kintaro Yajima: Katsunori Takahashi
Misuzu Suenaga: Yoko Saito
Mimi Suenaga: Kanako Enomoto
Ryota Yajima: Chinosuke Shimada
Ryunosuke Yamato: Masahiko Tsugawa
Genzo Oshima: Shuichiro Moriyama
Yusaku Kurokawa: Taisaku Akino
Yozo Igo: Tsutomu Yamazaki
Kayo Nakamura: Yoko Nogiwa
Masumi Nakamura: Michiko Hada
Ichiro Maeda: Toshiaki Megumi
Hitomi Aihara: Miki Mizuno
Masakazu Tanaka: Masanobu Katsumura
Takatsukasa: Naoki Hosaka
Seishiro Tanioka: Shingo Yamashiro
Fumihiko Handa: Hiromasa Taguchi
Tadashi Shiina: Satoshi Uzaki
Theme Song
In My Dream (TUBE)
The film is available on DVD through Pathfinder Home Entertainment, and has been retitled to "White Collar Worker Kintaro".
Seasons
January 10~March 21, 1999: Salaryman Kintarō (11 Episodes, Average Rating: 19.0%)((cn))
October 3, 1999: Salaryman Kintarō Special
April 9~July 2, 2000: Salaryman Kintarō 2 (12 Episodes, Average Rating: 16.3%)((cn))
January 6~March 17, 2002: Salaryman Kintarō 3 (11 Episodes, Average Rating: 15.5%)((cn))
January 15~March 18, 2004: Salaryman Kintarō 4 (10 Episodes, Average Rating: 11.2%)((cn))
Cast
The main cast from the film version returned for the television series.
Theme Songs
Season 1: Kibou no Kane ga Naru Asa ni (

希望の鐘が鳴る朝に,

,

The Bell of Hope is Ringing in the Morning) (The Alfee)
Season 2: Kizuna (

キズナ,

,

Bonds) (Tetsurō Oda)
Season 3: Atsuku Nare! (

熱くなれ!

,

A Hot Time!) (Katsunori Takahashi)
Season 4: Kibou no Hashi (

希望の橋,

,

Bridge of Hope) (The Alfee)
Cast
Kintaro Yajima: Taisei Miyamoto
Misuzu Suenaga: Atsuko Tanaka
Mimi Suenaga: Ryōka Yuzuki
Morinosuke Yamato: Kiyoshi Kawakuba
Genzo Oshima: Takeshi Watabe
Yusaku Kurokawa: Nachi Nozawa
Ryuzo Igo: Kōsei Tomita
Kayo Nakamura: Seiko Tomoe
Ichiro Maeda: Kōichi Nagano
Masakazu Tanaka: Tomoyuki Kōno
Hiroshi Kaminaga: Katsuhisa Hōki
Takashi Shiina: Kunihiko Yasui
Mamoru Mizuki: Nobuaki Sekine
Kyoko Sakurai: Masako Katsuki
Theme Songs
Opening Theme: Jikuu ~Toki no Sora~ (

時空~ときのそら~

,

A Space of Time) (Yumi Matsuzawa)
Ending Theme: Heaven ~Boku no Naka no Tengoku~ (

Heaven~僕の中の天国~

,

We're in Heaven) (Norishige Takahashi)
The anime is available subtitled on DVD through Arts Magic.
Salaryman Kintarō Wikipedia