115.4 km²




19.3 km




9 km




Mariana Islands



Saipan is the largest island of the Northern Mariana Islands, a commonwealth of the United States in the western Pacific Ocean. According to the 2010 United States Census, Saipans population was 48,220.
The Commonwealths center of government is located in the village of Capitol Hill on the island. As the entire island is organized as a single municipality, most publications term Saipan as the Commonwealths capital.
The current Mayor of Saipan is Marian Tudela, who was sworn into office on June 2, 2014.
Saipan is the second largest island in the Mariana Islands archipelago, after Guam. It is located about 120 mi (190 km) north of Guam and 5 nautical miles (9.3 km) northeast of Tinian, from which it is separated by the Saipan Channel. Saipan is about 12 mi (19 km) long and 5.6 mi (9.0 km) wide, with a land area of 115.38 km2 (44.55 sq mi).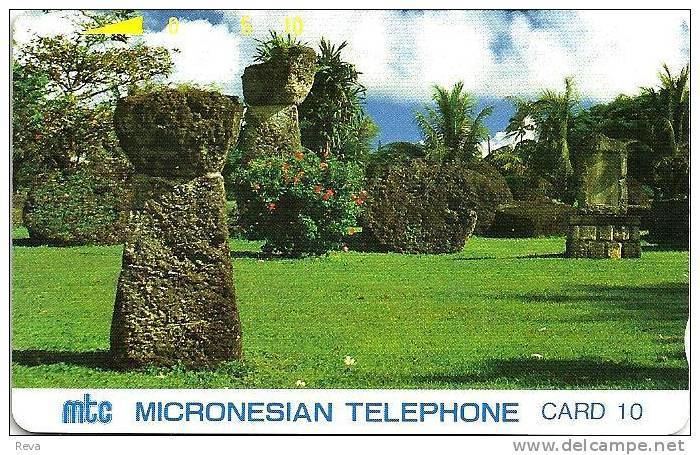 The western side of the island is lined with sandy beaches and an offshore coral reef which creates a large lagoon. The eastern shore is composed primarily of rugged rocky cliffs and a reef.
The highest elevation on Saipan is a limestone-covered mountain called Mount Tapochau at 1,560 ft (480 m). Unlike many of the mountains in the Mariana Islands, it is not an extinct volcano, but is a limestone formation. To the north of Mount Tapochau towards Banzai Cliff is a ridge of hills. Mount Achugao, situated about 2 miles north, has been interpreted to be a remnant of a stratified composite volcanic cone whose Eocene center was not far north of the present peak.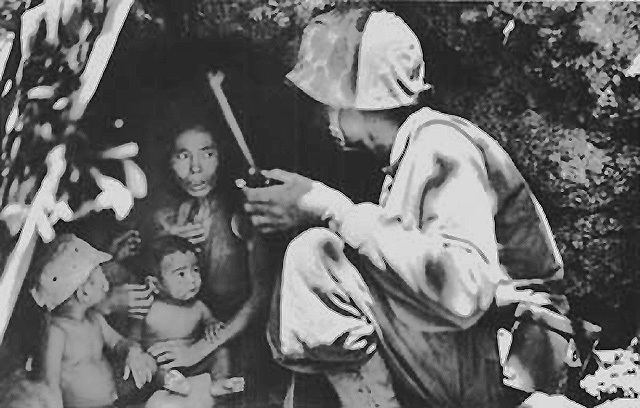 Traces of human settlements on Saipan have been found by archaeologists ranging over 4,000 years, including ancient Latte Stones, and other artifacts pointing to cultural affinities with Melanesia and with similar stone monuments in Micronesia and Palau.
Tourism has long been a vital source of the islands revenue, although the industry has undergone a serious decline since the financial crisis of the mid-to-late 1990s. Some major airlines have since ceased regular service to the island. Some internationally known businesses which located to Saipan are struggling, and some have left.
Saipan Wikipedia
(,)http://upload.wikimedia.org/wikipedia/commons/1/1f/USMC-C-Saipan-p20a.jpg(,)http://ns.gov.gu/icons/chamorros.in.ancient.guam.jpg(,)http://www.history.com/s3static/video-thumbnails/AETN-History_VMS/21/146/History_WWII_HD_Battle_of_Peleliu_SF_HD_still_624x352.jpg(,)http://www.ibiblio.org/hyperwar/USMC/USMC-M-Saipan/maps/USMC-M-Saipan-0.jpg(,)http://www.slightlywarped.com/crapfactory/curiosities/2013/march/images/awesome_photos_collected_from_history_05.jpg(,)http://www.mymarianas.com/resources/images/Sai123LR.JPG(,)http://www.warhistoryonline.com/wp-content/uploads/2015/04/shrinesteps1SM.jpg
(,)http://www.eyeamgage.com/Galleries/TravelSeries/Saipan/i-mJ63qG9/1/XL/Bird%2520Island-XL.jpg(,)http://images.delcampe.com/img_large/auction/000/187/321/314_001.jpg(,)http://static.panoramio.com/photos/large/7470343.jpg(,)https://c1.staticflickr.com/3/2187/2473181217_1aeeb11e32_b.jpg(,)https://farm4.staticflickr.com/3464/3789397076_bbd42cb5b6_b.jpg(,)http://www.visitcapitalcity.com/imagens/city/Saipan/Bird-Island-saipan.jpg(,)http://www.jamaicaninchina.com/images/ontherocks_1200x900.jpg
(,)http://media-cdn.tripadvisor.com/media/photo-s/03/85/d8/75/hard-rock-cafe-saipan.jpg(,)https://ontheraks.files.wordpress.com/2014/01/img_9294.jpg(,)https://ontheraks.files.wordpress.com/2010/01/fishda-copy1.jpg(,)http://i.ytimg.com/vi/YJHx8y92KNg/maxresdefault.jpg(,)http://i.ytimg.com/vi/PIAiu-D8GVY/maxresdefault.jpg(,)http://saipan.regency.hyatt.com/content/dam/PropertyWebsites/regency/spnrs/Media/All/Hyatt-Regency-Saipan-Homemade-Pasta.jpg(,)http://www.saipan.regency.hyatt.com/content/dam/PropertyWebsites/regency/spnrs/Media/All/Hyatt-Regency-Saipan-P550-Taste-of-Milan-1280x427.jpg