Saint Kitts and Nevis




13 km²




Sandy Point Town




241.54 / km2



Saint Anne Sandy Point is one of 14 administrative parishes that make up Saint Kitts and Nevis. It is the smallest parish on St. Kitts in terms of area, at just 5 square miles (13 km2). It is located on the main island of Saint Kitts and the parish capital is Sandy Point Town.
The town of Sandy Point is home to a small factory, owned by Harowe Servo Controls, which manufactures electrical equipment. Despite its small size, it is the main employer in the parish, and the largest industrial area outside of Saint George Basseterre Parish. Tourism is the other main employer for the parish. The Sandy Point Areas rich history has left it awash with many of the nations premier historical sites, such as Fort Charles, and many warehouse building ruins, remnants of when Dutch tobacco trade reigned in the town. Offshore, just West of Sandy Point Town, lies the Sandy Point National Marine Park, often noted as one of the premier dive sites in the Eastern Caribbean.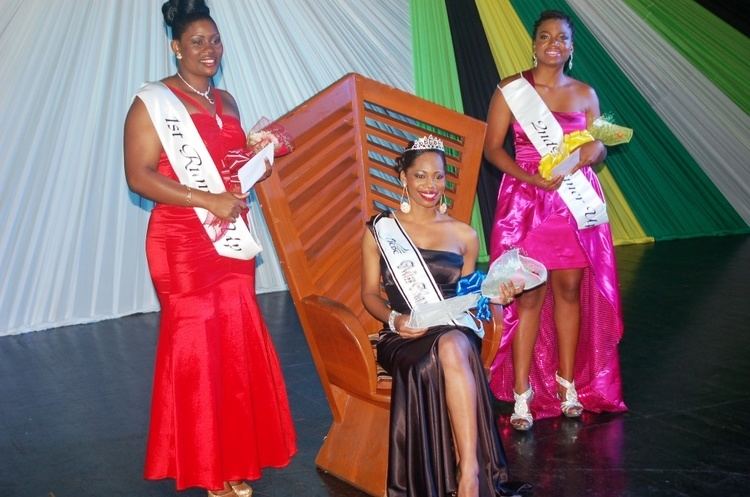 The community festival for the parish of St. Anne Sandy Point is Easterama. It is a week long event during the Easter season, and it features calypso shows, queen shows, parties, street jam sessions and late night limes (hang outs). Most activities are held around central Sandy Point and on Pump Bay, Fig Tree.
Saint Anne Sandy Point Parish Wikipedia
(,)http://upload.wikimedia.org/wikipedia/en/2/2a/Old_Saint_Peter%27s_Roman_Catholic_Church,_Manhattan,_New_York.jpg(,)http://www.poloniamusic.com/Fr_Bocianowski.jpg(,)http://www.stmarysafton.org/wp-content/uploads/2013/08/SMBG-2012.png(,)http://www.peoriacountyillinois.info/churches/st_anns_peoria.jpg(,)http://3.bp.blogspot.com/-lxJfG1r-uws/U5pGJiv1oeI/AAAAAAABuIA/ZWeeU8kQ3Yc/s1600/f%2B1742-46%2Battributed%2Bto%2BWilliam%2BDering,%2BAnne%2BByrd%2BCarter.jpg(,)http://www.brooklyneagle.com/sites/default/files/styles/free_style/public/pages/children-worshiping-parish.jpg%3Fitok%3D3Kq-2-v3%26c%3D9c80a6e7819d32c9344ab407480a2103(,)http://www.social.mtu.edu/CopperCountryArchitects/images/ma_StAnnesParsonageEarly.jpg(,)http://2.bp.blogspot.com/-0Dnm81xGBOQ/U9-WdXKl8KI/AAAAAAAABPY/xcC3k_W82uU/s1600/church2.jpg
(,)http://en.academic.ru/pictures/enwiki/70/Flag_of_Saint_Kitts_and_Nevis.svg(,)http://www.greshamsmith.com/GreshamSmith/media/Showcase-Projects/Showcase%25206/St.%2520Bernard%2520Parish%2520Hospital/lead_2717700_015.jpg%3Fwidth%3D980%26height%3D606%26ext%3D.jpg(,)http://1.bp.blogspot.com/-UK5J9G8CQkM/ULSRxhc1DJI/AAAAAAAABPc/kpfK0AQKp-M/s1600/CAFOD%2BLive%2BSimply%2B010.jpg(,)https://roaringwaterjournal.files.wordpress.com/2014/11/landscape.jpg%3Fw%3D590%26h%3D370(,)http://static1.squarespace.com/static/50197e04e4b07cab1f8e3f40/t/54e8cbfde4b035a09d9cb36a/1424542727507/(,)http://www.oxfordscholarship.com/doc/10.1093/acprof:oso/9780199243556.001.0001/graphic001.jpg
(,)http://upload.wikimedia.org/wikipedia/commons/6/66/Saint_Kitts-Nevis.geohive.gif(,)http://media-cdn.tripadvisor.com/media/photo-s/03/82/49/ae/sunset-jamaica-grande.jpg(,)http://media-cdn.tripadvisor.com/media/photo-s/07/4a/58/c6/sea-venture-jet-skis.jpg(,)http://loopbarbados.com/sites/default/files/Paynes%2520Bay%2520Barbados.jpg(,)http://www.weddinggirl.ca/blog/wp-content/uploads/2014/10/Island.jpg(,)http://mw2.google.com/mw-panoramio/photos/medium/89010204.jpg
(,)http://wp-ag.s3.amazonaws.com/wp-content/uploads/sites/3/2014/05/loop-jamaica-festival-queen-jcdc-pageant.jpg(,)https://s3.amazonaws.com/wp-ag/wp-content/uploads/sites/3/2014/05/loop-entertainment-JCDC-frstival-queens-1024x815.jpg(,)http://media-cdn.tripadvisor.com/media/photo-s/01/7c/a3/6f/me-helping-a-kite-team.jpg(,)https://s3.amazonaws.com/wp-ag/wp-content/uploads/sites/3/2014/05/A-Queen-Is-Crowned-1024x639.jpg(,)https://s3.amazonaws.com/wp-ag/wp-content/uploads/sites/3/2014/05/A-St.-Mary-Mi-Bus-Run-1024x640.jpg(,)http://www.selectresortsproperties.com/images/magic/La0QD0000008evmjMAA~229x115.jpg(,)http://image.slidesharecdn.com/ncrforreal-140219174854-phpapp01/95/national-capital-region-ncr-31-638.jpg%3Fcb%3D1392854417(,)http://upload.wikimedia.org/wikipedia/en/e/e3/MongoosePlay.jpg(,)http://festivalnet.com/fno/image.php%3Fmode%3Dfno_event_image%26band_id%3D347165%26fno_event_id%3D57741%26max_width%3D480
(,)http://www.rootsweb.ancestry.com/~nbstcroi/Sandy_Point_Cemetery/sp001a.jpg(,)http://oswegocountytoday.com/wp-content/uploads/2013/05/parish-harker_pottery-_parish_antiques.jpg
(,)http://media-cdn.tripadvisor.com/media/photo-s/03/9b/2f/f4/ocho-rios.jpg(,)http://www.best-beaches.com/wp-content/uploads/2011/04/ocho-rios-beaches.jpg