Cause of death

Encounter killing




Other names

Sadhu




Spouse(s)

Prema Shetty




Nationality

Indian




Known for

Underworld Activity




Name

Sadhu Shetty





Born 1952 (age 50)

Udupi, Karnataka, India




Similar People

Sharad Shetty, Bada Rajan, Dilip Buwa, Karim Lala, Arun Gawli




Died

May 2002 (aged 50), Mumbai
Vardaat vardaat shootout of sadhu shetty
Sadanand Nathu Shetty (1952 − May 2002), better known by his nickname Sadhu Shetty, was a notorious Indian extortionist, criminal-politician and underworld don, based in Mumbai.
Contents
Vardaat the story of underworld don sadhu shetty
Varadarajan Mudaliar gang
A native of Paniyur Belapu grama village near Kapu in the Udupi district, Shetty moved to Mumbai in 1970 at the age of 18 in search of employment and became a waiter at a hotel in Chembur. One day, infuriated by the extortion tactics of Vishnu Dogle Chavan, a local goon and Shiv Sena member, Shetty fatally hit him with an iron rod in a fit of rage. This attack proved to be Shetty's first murder. This murder brought Shetty close to the Tamilian underworld don, Varadarajan Mudaliar, and as a result, Shetty joined his gang. Soon, a revenge attack was made on Shetty by three of Chavan's fellow gang members, which he survived. When Shetty came out of the hospital after four months, he killed all three of his attackers.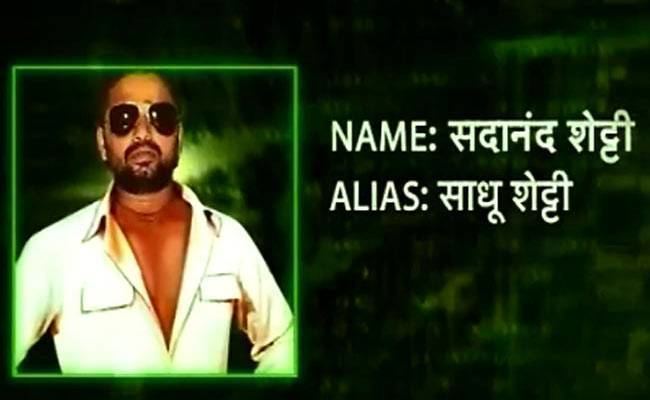 Facts
He is better known by his nickname 'Sadhu Shetty'.
He was a criminal politician and underworld Don from Mumbai.
He was born in Udupi, Karnataka in 1952.
He was involved in the murder of gangster 'Abdul Kunju'.
Boss of his own gang
After Mudaliar shifted his base to Madras, Shetty took control of a part of Chembur. The others who moved and took control as well during this transition were mob boss Bada Rajan and his right-hand man, Rajan Sadashiv Nikhalje a.k.a. "Chhota Rajan" (Little Rajan). Bada Rajan later also killed another rival Noor Mohammed Batliwala, before he and Shetty became partners in the illicit liquor business. Shetty was later held under the provisions of National Security Act (NSA) in 1982.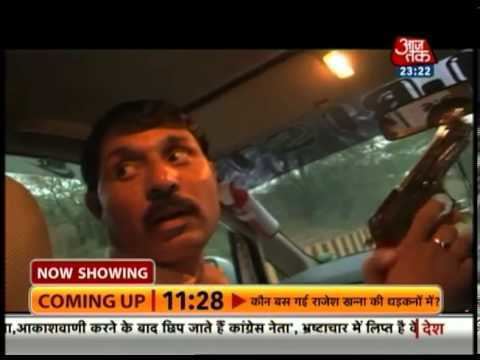 Chotta Rajan eventually took over the reins of the gang after Bada Rajan's murder. After his involvement in a murder at Goregoan, Shetty became very close with Chotta Rajan. After joining Chhota Rajan, Shetty's business grew, to include over six restaurants and bars.
In 1981, Shabir Ibrahim, the elder brother of D-Company's boss, Dawood Ibrahim was murdered by Amirzada Nawab Khan, a sharpshooter for the Mumbai Underworld's most powerful don, Karim Lala. In retaliation, Dawood Ibrahim gave Shetty's gang the contract to eliminate Lala. Although the contract was never successfully accomplished, this brought Shetty close to the D – Company, particularly Dawood's right-hand man, Chhota Shakeel.
In 1985, Shetty was one of the three shooters, the others being Chhota Rajan and Sanjay Raggad, who were involved in the murder of gangster Abdul Kunju. During a cricket match, the trio entered the arena on the pretext of retrieving the ball. After doing so, they walked right up to Kunju, pulled out their guns and shot him dead at point blank range. Kunju was responsible for both planning and staging the assassination of Chhota Rajan's mentor, Bada Rajan, on 21 September 1983. The assassin, Chandrashekar Safalika was lured by a Thane based gangster Abdul Majid to Shetty's bar in Thane. Shetty alerted Chhota Rajan who kidnapped Safalika and took him to Dawood Ibrahim's younger brother, Noora's hideout at Nagpada. There he was viciously interrogated, tortured and subsequently killed the next day.
Shetty was also a primary suspect in the murder of Barkya Nalawade in 1986. In 1991, Shetty was part of an eight-man hit team that ambushed a local underworld figure, Kim Bahadur Thapa near Mangatram petrol pump in Bhandup and killed him. The hit was carried out on the orders of Chhota Rajan, in retaliation for Thapa's tipping off ex-police inspector Dashrat Awadh that Rajan aide Naresh Awatu a.k.a. "Jukkar" was visiting Bhandup. This tip-off resulted in Awatu's encounter.
Move to Dakshina Kannada
In 1992, Shetty left Mumbai and settled down in Dakshina Kannada. Here, he came to police attention when he shot a mobster Nagaraj Shetty a.k.a. "Mani Nagu" in the leg, after a petty quarrel while having food at a marriage in Pane mangalore. As a result of this shoot-out, Shetty was arrested under TADA by the then Udupi superintendent, Savitha Hande and sentenced to five years in prison.
Even in prison, he was suspected of involvement in a few murders. For instance, when Ranjan Shetty, his son-in-law was attacked by the Naveen gang from Mulki in Mangalore, he gave the contract to murder its gang boss, Naveen to another infamous Mangalorean gang from Matadakani. He ordered it although the attack was due to a personal rivalry and Naveen had nothing to do with the incident.
The gang was initially unable to find Naveen. So, in frustration, they murdered a Chelairu club owner, Deju Shetty. Naveen was eventually tracked and killed by Matadakani gang member, Panduranga Pai, who later joined Shetty's gang upon moving to Mumbai.
Among other murders, Shetty along with Lalit Singh Thakur, Vicky and Ashok Rajput were also involved in the killing of Ashok Shetty at Ghatkopar in 1993. After his move to Karnataka, he was also allegedly involved in the murder of a Congress Party activist, Anthony, near Mangalore.
Split from D-Company
When Chhota Rajan, infuriated at the Bombay serial blasts, split from the D-Company to form his own gang in 1994, Shetty along with a large chunk of Dawood Ibrahim's leadership-level Hindu aides left with him. .
In 1996, Shetty and his associates Lalit Singh Thakur a.k.a. "Lalli" and Avdooth Bonde, survived an assassination attempt made by rival gangsters outside a sessions court in Mumbai. Shetty escaped unhurt even though the assailants had used Kalashnikov rifles. He got so petrified that he asked the constables to take him to the nearby Oval Maidan and form a protective ring around him; and that was what policemen did, saving him on that occasion.
Foray into politics
Throughout his underworld career in Dakshina Karnataka, Shetty sought to ingratiate himself into politics. While in prison, he unsuccessfully contested Kaup assembly segment as an independent. After his release, he formed the Tulunada Sene, a political party through which he aspired to join politics. He also built a tightly secured fortress for himself at Paniyoor, from where he controlled all the hafta (extortion) activities in Mumbai. Shetty also ran an eveninger called Karavali Madhata.
Sadhu Shetty took great pride in his Bunt heritage. According to D.P Satish, a Mangalorean editor for CNN-IBN, Shetty told him a few days before his death:
"Look, we the Bunts are the only caste, who are into everything. We are really great. Nobody can match the Shettys and Rais, Hegdes and Choutas."
Encounter killing
Shetty fled to Mumbai in 2000 after the arrest of Dilip Naik, a prime accused in the murder of Karwar MLA, Vasant Asnotikar. It is alleged that Naik had given Shetty the contract for Asnotikar's murder, which he successfully accomplished. On May 2002, Sadhu Shetty was shot dead in an encounter by a crime branch team led by the senior Police Inspector and encounter specialist, Vijay Salaskar at his hide out in Trombay.
In retaliation for Shetty's killing, another hotelier, Dinesh Shetty was shot dead by two of Chotta Rajan's hitmen in Mumbai on 28 September 2002. Dinesh Shetty ran the New Lodge in Chembur, which was owned by Sadhu Shetty. He was also an office bearer of the Tulunad Sena. Chotta Rajan had suspected the Mumbai based hotelier of tipping off the police about Sadhu Shetty's whereabouts. Dinesh Shetty had left for Dubai on the same day Sadhu Shetty was gunned down by the crime branch team. Incidentally, he had come from Dubai a couple of days before. He along with his driver were shot from a point blank range
It is now widely believed that Sharad Shetty, a Dubai based hotelier and key aide of Dawood Ibrahim provided the vital tip-off which led to the elimination of Sadhu Shetty in the encounter killing. Sharad Shetty himself was shot dead at an Indian club in Karama, Dubai by rival Chhota Rajan henchmen on 19 January 2003, in retaliation for the failed assassination attempt on Chotta Rajan in September 2000.
References
Sadhu Shetty Wikipedia
(Text) CC BY-SA