Native name

ସବ୍ୟସାଚୀ ମିଶ୍ର




Spouse

Seema Mishra (m. 2008)

Siblings

Soumya Kanta Mishra






Full Name

Sabyasachi Mishra

Born

October 6, 1985 (age 30) (

1985-10-06

)

Burla, Odisha

Alma mater

Biju Patnaik University of Technology

Years active

2002–2007 As an Album Actor2007-Present as a Film actor

Parents

Surendra Prasad Mishra, Dr Susama Mishra

Movies

Kebe Tume Nahan Kebe Mu, Pagala Premi, Mu Eka Tumara, Mu Sapanara Soudagar, To Bina Bhala Lagena




Similar People
Pilata bigidigala making video of title track singer sabyasachi mishra
Sabyasachi Mishra(Odia: ସବ୍ୟସାଚୀ ମିଶ୍ର; born 6 October) is an Indian film actor known for his work in Oriya cinema and Telugu cinema, Pagala Premi was his first movie, for which he earned an Odisha State Film Awards for Best Actor. Sabyasachi got his second state award for "Emiti Bi Prema Hue". Mishra has a large fan following and he is the only actor from odisha who won a Filmfare Award, Mu Eka Tumara for which he won the Filmfare Awards East 2013 in Best Oriya Actor (Male) category. Recently completed Two Telugu movies and 30 odia Movies. His two Telugu movies Neerajanam & "Sita Ramula Kallyanam chuthamu Raarandi" is under production. He was the brand ambassador for IPL team Deccan Chargers.
Contents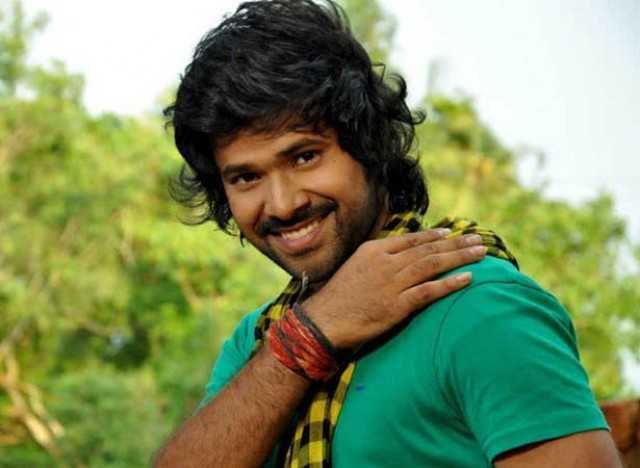 Sabyasachi mishra actor odia film poster exhibition interview
2002–2007: Early career as an album actor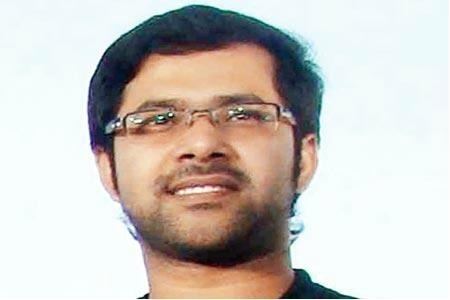 Sabyasachi entered the entertainment world as a small screen actor for album songs. Director Saroj Satpathy introduced him in an album song for the program Rangarang of Doordarshan Oriya(DD-6). He acted in more than 200 music videos. During this period he has also acted in some Bhojpuri, Bengali, Chatishgadi and Panjabi Music videos.
2007–2009: Rise as a cine actor
Film director Hara Patnaik spotted him performing in a stage show and offered him the movie Pagala Premi. Hara Pattanaik is considered his godfather. Pagala Premi was released on 14 June 2007. His critically acclaimed roles included his anti-hero of Mu Sapanara Soudagar, physically challenged character of Keun Duniaru Asila Bandhu.
2010 – present: Commercial stardom
In the movie 'Mu Eka Tumara' Sabyasachi played the character of a boy who can't speak, for which he bagged many awards including Filmfare award. His 2015 released movie "Pilata Bigidigala" was considered as one of the biggest blockbusters. Sabyasachi starrer 2016 March 18 Released "Hela Mate Prema Jara" also getting extraordinary response from public and critics. He also started singing and did the play back singing for both the title songs of "Pilata Bigidigala" & "Hela Mate Prema Jara". Both the songs were super hit. Sabyasachi is doing his debue in South Indian Film industry with his Debue Telugu movie "Neerajanam" under the banner "Mahalaxmi Movies". This movie is also going to release in Tamil and Odia Versions. A odia movie titled "Bye Bye Dubai" is also under production.
Family
Sabyasachi is born to Surendra Prasad Mishra, an IAS officer and eminent writer and poet 'Dr Sushama Mishra'. His Father has also served the Indian Air force before joining as an administrative officer. His mother is a recipient of Ladli National Media award. He has a single brother Soumya Kanta Mishra who works as a Telecom Engineer.
Education
Sabyasachi is an Engineer who completed his B.Tech in Electronics and Telecom from the Silicon Institute of Technology, which is a private college in Odisha. He was also placed in Infosys but later on left it so as to pursue his interest in film industry.
Filmography
2017 – Pilata Bigidigala 2- Upcoming
2017 – Sita Rama nka Bahaghara- Kali Jugare (Odia)
2017 – Sitaramula Kalyanam Chuthamu Raarandi (Telugu)
2017 - Amara Prema Neerajanam Dubbed
2017 – Neerajanam(Telugu) - Upcoming
2016 - Chhati Tale Ding Dong
2016 – Bye Bye Dubai
2016 – Hela Mate Premo Jara
2015 – Pilata Bigidigala
2014 – Smile Please
2013 – Mu Eka Tumara
2012 – Om Sai Ram
2012 – Emiti Bi Prema Hue
2012 - Kemiti E Bandhana
2011 – Chandini, I Miss You
2011 – Dosti
2011 – Chatire Lekhichi Tori Naa
2010 – Aakhi Palakare Tu
2010 – Dil Tate Deichi
2010 – Sasura Ghara Zindabad
2010 – Megha Sabari Re Asiba Pheri
2010 – Tora Mora Jodi Sundara
2009 – Prem Rogi (Guest appearance)
2009 – Love Dot Com
2009 – Dream Girl
2009 – Tu Mori Pain
2009 – Pagala Karichi Paunji Tora
2009 – Dhire Dhire Prema Hela
2008 – Mate Ani Dela Lakhe Phaguna
2008 – Bande Utkala Janani
2008 – To Bina Bhala Lagena
2008 – Mu Sapanara Soudagar
2007 – Pagala Premi
Awards
Filmfare Awards East, as Best Oriya Actor 2013 for Mu Eka Tumara
Odisha State Film Awards, as Best Actor 2012 for [emiti Bi Prema Hue]]
Odisha State Film Awards, as Best Actor 2007 for [Pagala Premi]]
Odisha State Film Awards, as Best Actor 2015 for Template:Pilata bigidigala
Odisha State Film Awards, as Best singer 2016 for [hela mote prema jora }
References
Sabyasachi Mishra Wikipedia
(Text) CC BY-SA