Sabah is Malaysias easternmost state, one of two Malaysian states on the island of Borneo. It is also one of the founding members of the Malaysian federation alongside the Crown Colony of Sarawak (Sarawak), Singapore (expelled in 1965) and the Federation of Malaya (Peninsula Malaysia or West Malaysia). Like Sarawak, this territory has an autonomous law especially in immigration which differentiate it from the rest of the Malaysian Peninsula states. It is located on the northern portion of the island of Borneo and known as the second largest state in the country after Sarawak, which it borders on its southwest. It shares a maritime border with the Federal Territory of Labuan on the west and with the Philippines to the north and northeast. While a land border is also shared with the province of North Kalimantan of Indonesia in the south. The capital of Sabah is Kota Kinabalu, formerly known as Jesselton. Sabah is often referred to as the "Land Below The Wind", a phrase used by seafarers in the past to describe lands south of the typhoon belt.
Contents
Map of Sabah
History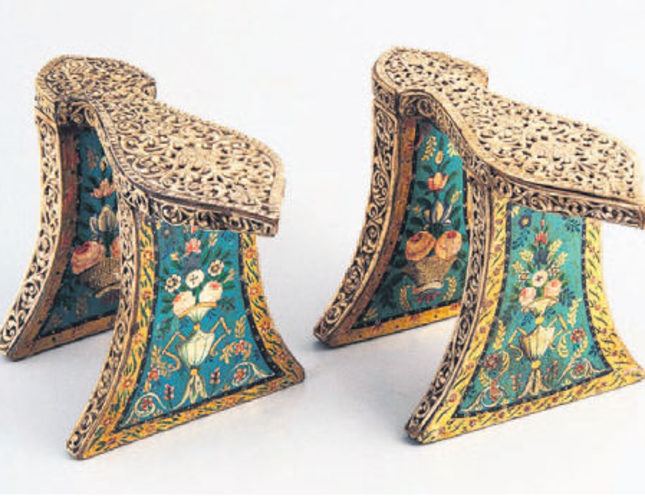 Earliest human migration and settlement into the region is believed to have dated back about 20,000–30,000 years ago. These early humans are believed to be Australoid or Negrito people. The next wave of human migration, believed to be Austronesian Mongoloids, occurred around 3000 BC.
Geography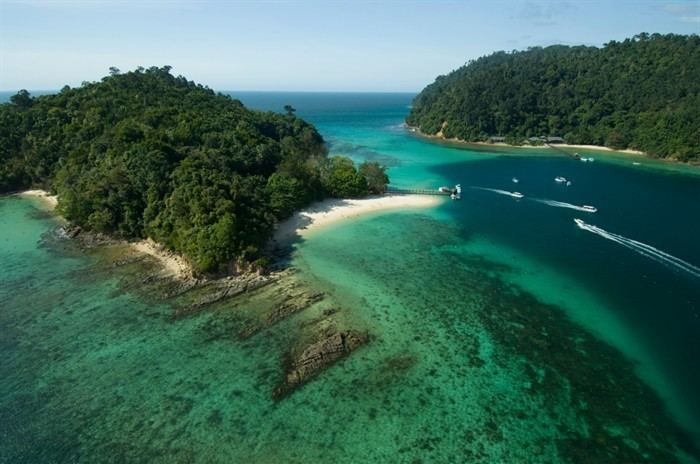 The western part of Sabah is generally mountainous, containing the three highest mountains in Malaysia. The most prominent range is the Crocker Range which houses several mountains of varying height from about 1,000 metres to 4,000 metres. At the height of 4,095 metres, Mount Kinabalu is the highest mountain in Malay Archipelago (excluding New Guinea) and the 10th highest mountain in political Southeast Asia. The jungles of Sabah are classified as tropical rainforests and host a diverse array of plant and animal species. Kinabalu National Park was inscribed as a World Heritage Site in 2000 because of its richness in plant diversity combined with its unique geological, topographical, and climatic conditions.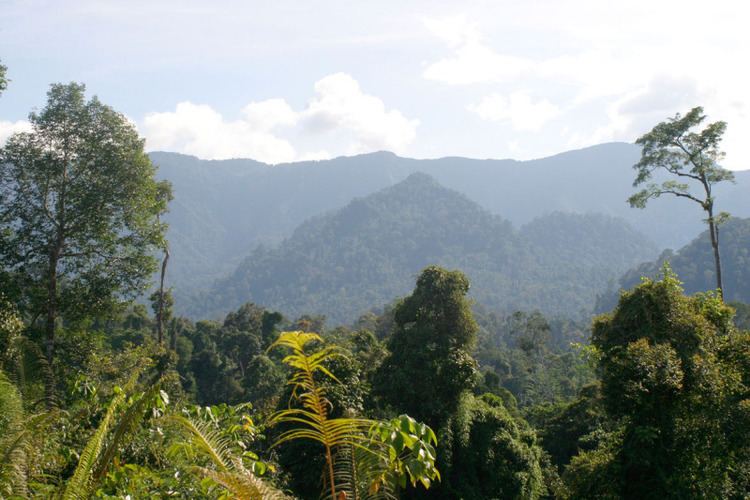 Lying nearby Mount Kinabalu is Mount Tambuyukon. With a height of 2,579 metres, it is the third highest peak in the country. Adjacent to the Crocker Range is the Trus Madi Range which houses the second highest peak in the country, Mount Trus Madi, with a height of 2,642 metres. There are lower ranges of hills extending towards the western coasts, southern plains, and the interior or central part of Sabah. These mountains and hills are traversed by an extensive network of river valleys and are in most cases covered with dense rainforest.
The central and eastern portion of Sabah are generally lower mountain ranges and plains with occasional hills. Kinabatangan River begins from the western ranges and snakes its way through the central region towards the east coast out into the Sulu Sea. It is the second longest river in Malaysia after Rajang River at a length of 560 kilometres. The forests surrounding the river valley also contains an array of wildlife habitats, and is the largest forest-covered floodplain in Malaysia.
Other important wildlife regions in Sabah include Maliau Basin, Danum Valley, Tabin, Imbak Canyon and Sepilok. These places are either designated as national parks, wildlife reserves, virgin jungle reserves, or protection forest reserve.
Over three-quarters of the human population inhabit the coastal plains. Major towns and urban centres have sprouted along the coasts of Sabah. The interior region remains sparsely populated with only villages, and the occasional small towns or townships.
Beyond the coasts of Sabah lie a number of islands and coral reefs, including the largest island in Malaysia, Pulau Banggi. Other large islands include, Pulau Jambongan, Pulau Balambangan, Pulau Timbun Mata, Pulau Bumbun, and Pulau Sebatik. Other popular islands mainly for tourism are, Pulau Sipadan, Pulau Selingan, Pulau Gaya, Pulau Tiga, and Pulau Layang-Layang.
Economy
Sabah economy relies on three key development sectors; agriculture, tourism and manufacturing. Petroleum and palm oil remained the two most exported commodities. Sabah imports mainly automobiles and machinery, petroleum products and fertilizers, food and manufactured goods. In the 1970s, Sabah was ranked second behind Selangor including Kuala Lumpur as the richest state in Malaysia. As of 2010, Sabah is the poorest state in Malaysia. GDP growth was 2.4%, the lowest in Malaysia behind Kelantan. Proportion of population living below US$1 per day declined from 30% in 1990 to 20% in 2009 but still lag behind other states that have lowered poverty rate significantly from 17% in 1990 to 4% in 2009. Slum is nonexistent in Malaysia but the highest number of squatter settlements is in Sabah with households between 20,000 to 40,000. After Kuala Lumpur, most low-cost public housing units under the Peoples Housing Program were built in Sabah. Cabotage policy imposed on Sabah and Sarawak is one of the reason behind the higher price of goods. The rules set in the early 1980s made sure that all domestic transport of foreign goods between peninsula and Sabah ports are only for Malaysian company vessels. This leads to shipping cartel charging excessive costs and ultimately a higher cost of living in East Malaysia. Cabotage rules also affected the industry sector. Tan Chong Motor is planning to build a Nissan 4WD factory in KKIP but higher cost of shipping stalled the plan that could provide new jobs. Lack of industry providing jobs for professional and highly skilled workers forced large numbers of Sabahans to seek opportunities in Peninsular Malaysia, Singapore, Australia and United States.
Education and culture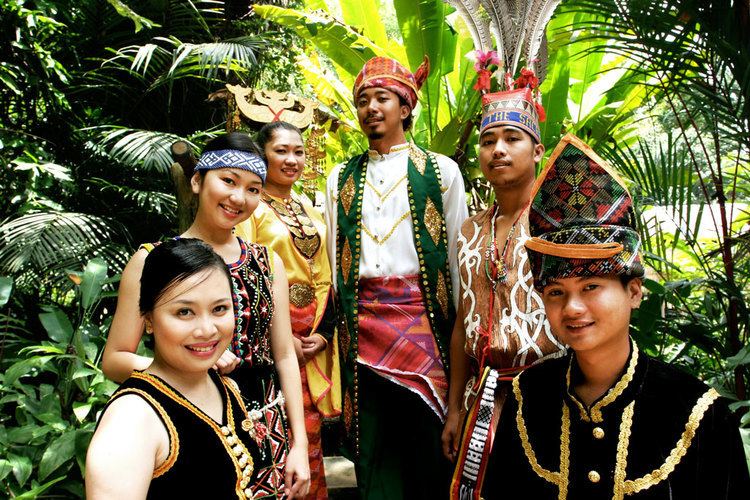 Visit malaysia malaysia food tour trip to sabah malaysia
Top 10 best food in sabah
References
Sabah Wikipedia
(Text) CC BY-SA
(,)http://i.tmgrup.com.tr/dailysabah/2014/11/24/HaberDetay/1416783528725.jpg(,)http://www.northborneohistory.com/wp-content/uploads/2013/03/kinabalu-litograph.jpg(,)http://photos1.blogger.com/blogger/1994/2000/1600/stamp_brunei_1895.jpg(,)http://4.bp.blogspot.com/-qNOSMZoiY3A/T-WSrPKUxBI/AAAAAAAAALQ/PjaU4utjYlo/s1600/Colo5b.jpg(,)http://www.da.gov.kw/eng/aboutkuwait/gallery/oldkuwait/6.jpg(,)http://4.bp.blogspot.com/_BFTkNZsPemY/THEDQCV4ryI/AAAAAAAAA_A/9vt_QPQs87k/s1600/mat%2Bsalleh.jpg(,)http://www.amazingsabahborneotravel.com/graphics/early-settlement-elopura.jpg
(,)http://www.asia-pacificboating.com/uploads/features/2011/07/Sabah-DPS-opening-shots2.JPG(,)http://awsassets.wwf.org.au/img/original/fl_forest_landscape_borneo_sabah_malaysia.jpg(,)http://www.sabahguide.com/wp-content/uploads/2012/08/Kundasang-landscape.jpg(,)http://danielctw.com/wp-content/uploads/2008/05/rafflesia.jpg(,)http://sphotos.ak.fbcdn.net/hphotos-ak-snc4/hs229.snc4/38784_416715209388_693009388_4823299_4331154_n.jpg(,)http://s3.amazonaws.com/mongabay/sabah/600/sabah_0715.jpg(,)http://i1.trekearth.com/photos/28990/tambunan.jpg(,)https://c2.staticflickr.com/6/5509/11577303064_d8dec8a46f_b.jpg(,)http://d2ouvy59p0dg6k.cloudfront.net/img/forest_landscape_113456_349502.jpg(,)http://previews.123rf.com/images/zainal1976/zainal19761104/zainal1976110400034/9214254-Panoramic-view-of-Sabah-Landscape-Stock-Photo-malaysia.jpg(,)http://previews.123rf.com/images/zainal1976/zainal19761102/zainal1976110200176/8971523-Landscape-view-of-Mount-Kinabalu-Kundasang-Sabah-Malaysia-Stock-Photo.jpg(,)http://www.sepa.my/wp-content/uploads/2011/08/tambatuon.png(,)http://thumbs.dreamstime.com/z/coastal-landscape-sabah-malaysia-borneo-35725210.jpg
(,)http://www.sabahguide.com/wp-content/uploads/2012/09/hinava_hungerhunger.blogspot.jpg%3Fbfdc6b(,)http://listings.thatsmags.com/uploads/listings/201307/24___22c4215833.jpg(,)http://kinabalutourguide.com/blog/wp-content/uploads/2012/02/sabah-vietnamese-food-04.jpg(,)https://s-media-cache-ak0.pinimg.com/736x/df/25/39/df2539352158c47572dad49380ad77c4.jpg(,)https://fbcdn-sphotos-e-a.akamaihd.net/hphotos-ak-prn1/65356_10151463987283986_1970382906_n.jpg(,)http://gogosabah.com/wp-content/uploads/2013/04/bah-kut-teh-cover.jpg(,)http://kinabalutourguide.com/blog/wp-content/uploads/2012/02/sabah-vietnamese-food-01.jpg(,)http://www.sabahguide.com/wp-content/uploads/2012/09/pinasakan_emeldashabelle.blogspot.jpg%3Fbfdc6b(,)http://hk-magazine.com/sites/default/files/imagecache/item_image/rr-sabah-malaysian.jpg(,)http://blog.sarawakborneotour.com/UserFiles/image/mewot_local%2520delicacies.jpg(,)http://beautifulkk.com/sites/default/files/imagecache/pop-up/images/articles/2011/06/690-img_1655.jpg(,)http://media-cdn.tripadvisor.com/media/photo-s/05/39/50/71/sabah-malaysian-cuisine.jpg(,)http://www.ahbing.com/wp-content/uploads/2010/06/ngiu-chap.jpg
(,)http://3.bp.blogspot.com/-0WlGvkoGRyA/UWMK25yLVpI/AAAAAAAAPzc/6rAg3AdHrRo/s1600/sabah-map.gif(,)http://blog.sarawakborneotour.com/UserFiles/image/DavidKirkland_sabah%2520fest.jpg(,)http://maketraveleasy.com.my/images/events/event12.jpg(,)http://i.tmgrup.com.tr/dailysabah/2014/08/22/HaberDetay/1408661863012.jpg(,)http://maatictours.com/wp-content/uploads/2011/11/102.jpg(,)http://www.sabahguide.com/wp-content/uploads/2012/05/kids-on-bamboo.jpg%3Fbfdc6b(,)http://i.tmgrup.com.tr/dailysabah/2014/03/01/HaberDetay/1393614661079.jpg%3F839322275453(,)http://www.malaysia-hotel.com/blog/wp-content/uploads/2013/04/sabah-fest-2013-with-a-new-theme-this-year-1.png(,)http://www.sabahguide.com/wp-content/uploads/2012/05/Regatta-Lepa-di-Semporna.jpg%3Fbfdc6b(,)http://www.simandan.com/wp-content/uploads/2014/03/I-love-sabah-travel-guide.jpg(,)http://i.ytimg.com/vi/KEz6-axikTE/hqdefault.jpg(,)https://madeinsabah.files.wordpress.com/2009/08/sabah-international-folkdance-festival-2009_2378.jpg%3Fw%3D614(,)https://madeinsabah.files.wordpress.com/2009/05/sabahfest09_heritagevillage_5772.jpg%3Fw%3D614
(,)http://www.sabahhomestay.my/wp-content/uploads/2013/09/cul.jpg(,)http://static.asiawebdirect.com/m/kl/portals/visit-malaysia-com/homepage/sabah-culture/allParagraphs/0/image/sabah-culture.jpg(,)http://www.golfcorner.com.au/img/products/Ladies%2520Golf%2520Sabah/sabah%2520fest.jpg(,)http://www.golfcorner.com.au/img/products/Ladies%2520Golf%2520Sabah/sabah.jpg(,)http://static.asiawebdirect.com/m/kl/portals/borneo-hotels-com/homepage/sabah/TopPageContent/0/BigImage/main-sabah.jpg(,)http://sarawakborneotour.com/product/1/images/marimari%2520cultural%2520village.jpg(,)http://www.exploringtourism.com/wp-content/uploads/2014/11/sab1.jpg(,)http://insightsabah.gov.my/files/articles/image/2010/6/Folklore/folklore_costumes.jpg(,)https://static.groupon.my/54/62/1376719176254.jpg(,)http://static.asiawebdirect.com/m/kl/portals/visit-malaysia-com/homepage/sabah-culture/TopPageContent/0/BigImage/main-sabah-culture.jpg(,)http://1.bp.blogspot.com/-t-ipqHFhYkc/UTfUso17DVI/AAAAAAAAAeY/IZtOXBYytkU/s1600/SabahBorneo.jpg(,)http://static.asiawebdirect.com/m/kl/portals/visit-malaysia-com/homepage/sabah-culture/house-skull/tourParagraphs/01/image1/800-13.jpg(,)http://www.sabahguide.com/wp-content/uploads/2012/08/kadazandusunladyplayinggong.jpg%3Fbfdc6b(,)http://www.tourist-attractions-in-malaysia.com/images/sabah-culture.jpg(,)http://www.mytravel2borneo.com/Cultural/Mari%2520Mari%2520cultural%2520village/The%2520Mari%2520Mari%2520Crew1.jpg(,)http://www.amazing-borneo.com/images/articles/nat.jpg
(,)http://i100.photobucket.com/albums/m34/mbdg/places/sabahmap.jpg(,)https://maikalh.files.wordpress.com/2006/11/mapsabah.jpg(,)http://sabah.attractionsinmalaysia.com/img/states/sabah.jpg(,)http://www.sabahguide.com/wp-content/uploads/2012/08/sipadan-school-of-fish.jpg%3Fbfdc6b(,)http://sabah.attractionsinmalaysia.com/img/photoState/sabah/1.jpg(,)http://www.sabahtourism.com/sites/default/files/styles/medium-3x2-image/public/kapalai1-lyp(c).jpg%3Fitok%3Do3a8kvcM(,)http://www.etawau.com/Geography/Sabah/SabahMap/Sabah_Map_small.jpg(,)http://www.sabahguide.com/wp-content/uploads/2012/08/orangutansabah.jpg%3Fbfdc6b(,)http://sabah.attractionsinmalaysia.com/img/photoState/sabah/TanjungAruBeach/1.jpg(,)http://sabah.attractionsinmalaysia.com/img/photoState/sabah/CrockerRangeNationalPark/4.jpg(,)http://i54.photobucket.com/albums/g81/tycoob/batusapi1.jpg(,)http://sabah.attractionsinmalaysia.com/img/photoState/sabah/TunSakaranMarinePark/1.jpg(,)http://magazine.tripzilla.com/wp-content/uploads/2014/05/Z0eAVCQ.png(,)https://touristattractionsinmalayasia.files.wordpress.com/2012/06/140856865_de8550904d_o.jpg