Covid-19
S. Pottekkatt




Jnanpith Award




Kadavu




August 6, 1982, Kerala




Writer







14 March 1913 Kozhikode, Kerala, India (

1913-03-14

)


Teacher, novelist, travelogue writer, member of indian parliament




Novel, travelogue, short story, play, essay, poem




Oru Desathinte Katha, Oru Theruvinte Katha, Naadan Premam




Jnanpith Award, Sahitya Akademi Award




Zamorin's Guruvayurappan College




Oru Desathinte Katha, Oru Theruvinte Katha




M T Vasudevan Nair, Thilakan, Nedumudi Venu, B Lenin
Sankaran Kutty Pottekkatt (14 March 1913 – 6 August 1982), popularly known as S. K. Pottekkatt, is a famous Malayalam writer from Kerala state, South India. He is the author of nearly sixty books which include ten novels, twenty-four collections of short stories, three anthologies of poems, eighteen travelogues, four plays, a collection of essays and a couple of books based on personal reminiscences. Pottekkatt won the Kerala Sahitya Academy award of 1961 for the novel Oru Theruvinte Katha (The Story of a Street) and the Jnanpith Award in 1980 for the novel Oru Desathinte Katha (The Story of a Locale), which was made into an award-winning film. His works have been translated into English, Italian, Russian, German and Czech, besides all major Indian languages.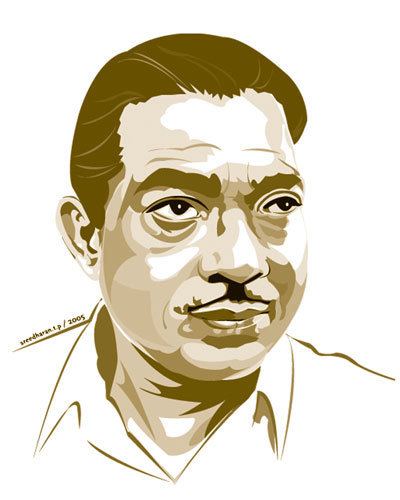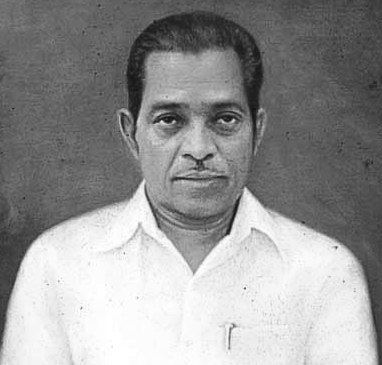 S. K. Pottekkatt was born in Kozhikode as the son of Kunchiraman Pottekkatt, an English schoolteacher. He had his early education at the Hindu School and Zamorin's High School in Kozhikode. He graduated from Zamorin's College, Kozhikode in 1934. He did not find an employment for three years following his graduation and devoted his time to the study of Indian and Western classics. From 1937 to 1939, he worked as a teacher at Calicut Gujarati School. He quit the job to attend the Tripura Congress in 1939. He then went to Bombay (now Mumbai) and took up several jobs only to develop an aversion for any white-collared jobs. He returned to Kerala in 1945. In 1952, he married Ms. Jayavalli and settled down at Puthiyara in Calicut. Pottekkatt had four children- two sons and two daughters. Pottekatt's wife died in 1980 after which his condition too deteriorated. He was hospitalised in July 1982 following a paralytic stroke. He died on 6 August 1982. He was in the works of North Avenue, a novel describing his experiences in Delhi as a member of the Indian Parliament (1962–1967) but the novel could not be completed.
Pottekkatt made his mark in literature with a few short stories in the 1930s. His first story "Rajaneethi" was published in the Zamorin's College magazine in 1928. Makane Konna Madyam (poem published in Athmavidya Kahalam) and Hindu Muslim Maithri (story published in Deepam) were some of his notable early works. The story "Vydyutha Shakthi" came in the February 1934 issue of Mathrubhumi Illustrated Weekly. Many of his early short stories were published by the weekly. By the 40s, he had established himself as a leading writer of fiction in Malayalam. The trip to Bombay is described in his travelogue and memoir Ente Vazhiyambalangal which also broadened his horizons and was a turning point in his literary life. While in Bombay, he was involved in India's freedom struggle and worked alongside freedom fighters like Mathai Manjooran. Here, Pottekkatt wrote his first novel Naadanpremam (1941), a romantic short novel mainly set in Mukkam, a small village in Kozhikode district. It was followed by Yavanikakku Pinnil (a collection of short stories) in 1940 and by a second novel Vishakanyaka. The latter received a prize from the Madras government in 1949. In 1945 he travelled to Kashmir and in 1946 embarked on an eighteen-month tour to Africa and Europe. This resulted in the publication of Kappirikalude Naattil (In the Land of the Negroes) and Innathe Europe (Europe Today). In 1952, Pottekkatt travelled to Ceylon, Malaysia and Indonesia. Five years later he visited Finland, Czechoslovakia and Russia.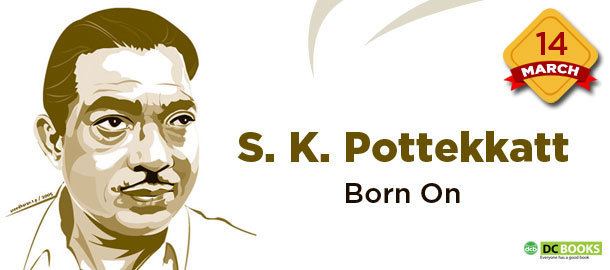 Pottekkatt was a writer of strong social commitmment and ideals, possessing an individualistic vision. He was not interested in purely symbolic or allegorical mode of writing as practised by Franz Kafka or D. H. Lawrence. He was adept in weaving plots of chilling suspense akin to the writings of Alexandre Dumas, père and O. Henry. Pottekkatt's stories are characterised by a plot that carries an element of surprise, a few suggestive incidences that heighten its dramatic quality and a style that easily mediates between realism and lyricism. The plot is characterised by an Aristotelian peripeteia (a sudden reversal of situation) or an O. Henry twist. Love is also a dominant motif in several of his stories. This usually takes the form of betrayal of women or the capricious nature of man. At times it is the tragedy wrought by fate itself. These can be seen in "Pulliman" ("The Spotted Deer"), "Sthree" ("Woman"), and "Vadhu" ("Bride").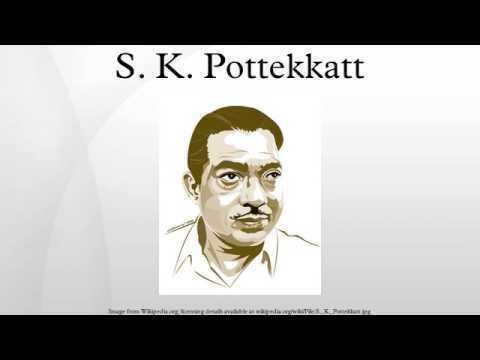 Pottekkatt has been translated into English, Italian, Russian, German and Czech, besides all major Indian languages. An Italian anthology of The Best Short Stories of the World published from Milan in 1971 included his "Braanthan Naaya" ("Mad Dog"). A collection of eleven of his short stories in Russian had a sensational sales of one hundred thousand copies in two weeks.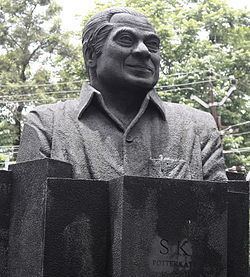 Besides his extensive travels and literary works, Pottekkatt also dabbled in politics. In 1957, he contested the parliamentary election from Tellicherry but lost by 1000 votes. In 1962, he won the parliamentary election from the same constituency with a majority of 66,000 votes against his fellow littérateur Sukumar Azhikode.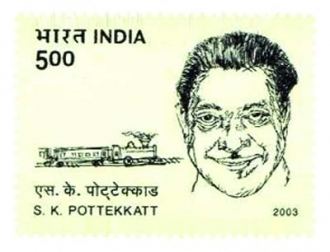 Oru Theruvinte Katha (The Story of a Street), written based on the story of Mittai Theruvu (S. M. Street) in Kozhikode, won the Kerala Sahithya Academy Award. His biographical novel Oru Desattinte Katha won the Kerala Sahithya Academy Award in 1972, the Kendra Sahithya Academy Award in 1977, and the Jnanpith Award in 1980. An honorary degree (Doctor of Letters) was bestowed on him by University of Calicut on 25 March 1982.
S. K. Pottekkatt Wikipedia