Södertälje ([sœdɛ²ʈɛlːjɛ]) is a city and the seat of Södertälje Municipality, Stockholm County, Sweden with 75,283 inhabitants in 2014.
The industrial city, about 30 kilometers (19 mi) southwest of Stockholm, is the home to truck maker Scania AB and the research and development arm of a top 10 pharmaceutical company AstraZeneca. Södertälje is an international municipality and this fact is reflected in business, cultural life and the population.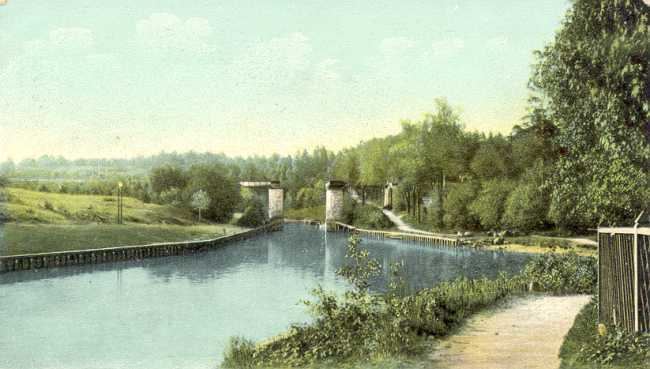 About 39 percent of Södertälje's inhabitants have foreign backgrounds, and this proportion increases by 1.5 percent per year. Western-Assyrians are one of the largest groups of immigrants in Södertälje.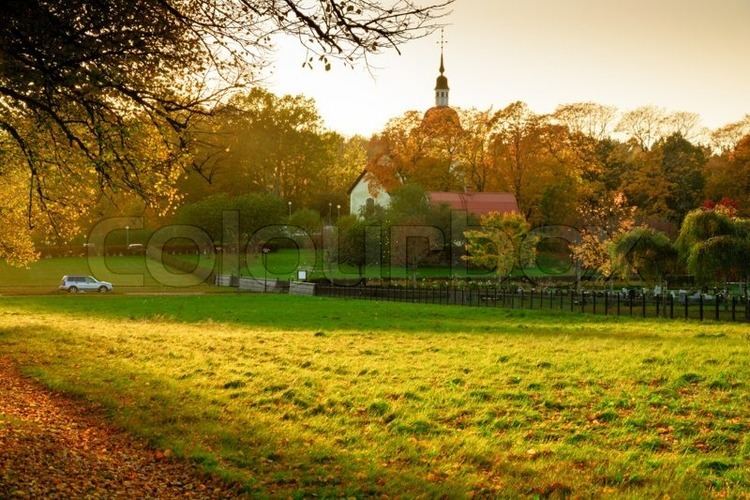 Prior to 600 AD, the lake Mälaren was connected to the sea. Due to land elevation, the lake was slowly cut off, and boats had to be carried over land to and from the lake.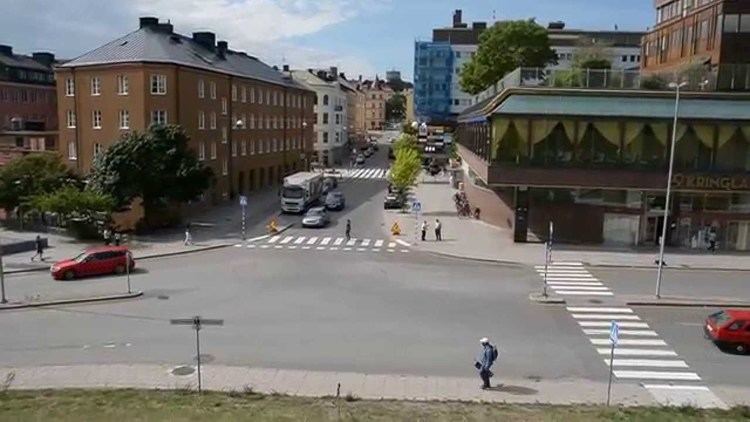 The name Telje is mentioned in the 11th century. To resolve a name conflict with another town that was founded north of Stockholm in the 17th century, Söder (meaning south) was added to create Södertälje; Norr (North) was added to the other to create Norrtälje.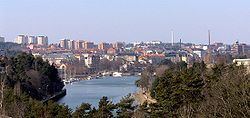 In the 18th century Södertälje had a charter. Due to the Great Northern War and a series of plague epidemics, the population of the city dipped to barely above 200.
The first Assyrians arrived in 1967 as refugees from Turkey and were invited to settle here as workers for the understaffed factories in the area. However, the small community skyrocketed within a decade due to a war between Kurdish freedom fighters and the Turkish Government during the 1980s which displaced tens of thousands of Assyrians because it made the region they lived in, known as Tur Abdin, unsafe for them. In more recent times, the Iraqi insurgency (2003–11), and the Syrian Civil War have caused the Assyrian community to grow even larger.
In the city, Assyrians have five churches, two bishops, two soccer teams (Assyriska FF and Syrianska FC), several shops, an Assyrian/Syriac association and the headquarters of the Syriac language TV Channels Suroyo TV and Suryoyo Sat.
Outside of the Assyrian community, Other immigrant groups are mainly from Finland and former Yugoslavia. During the Iraq war 1,500 Mandaeans also fled to Södertälje, and now make up one of the largest communities of Mandeans in the world. However, not many Muslim immigrants live in Sodertalje, as they often suffer hate crimes by the Assyrians of the city, who were oppressed by Muslims in the Middle East.
The most spoken languages in Södertälje besides Swedish, which is the national language, are Turoyo, Assyrian Neo-Aramaic and Arabic. To a lesser extent, Finnish and Serbian are also relatively common second languages.
Truck manufacturer Scania AB has its main location in Södertälje. It is also one of the main sites for pharmaceutical company AstraZeneca. The port of Södertälje is the second in the Stockholm region. Volkswagen Group has its Swedish headquarters located in Södertälje, and Lantmännen Axa Foodservice AB is located in Järna 10 km south of Södertälje.
In basketball, Södertälje BBK, SBBK is one of the best in the country, and Södertalje KINGS became Swedish Champions in 2013, 2014 and 2015. In total SBBK has got 10 Gold for the male team Södertalje KINGS and 12 Gold for the female team Telge Basket. SBBK has in total 132 Swedish Championships since the star in 1968. Täljehallen is the home for SBBK.
The city is home to Södertälje SK, a classic and successful ice hockey team currently playing in Sweden's second highest league – HockeyAllsvenskan with Scaniarinken as their home arena. Assyriska FF and Syrianska FC are also two successful football clubs started in 1974 and 1977. They play in the same arena, Södertälje Fotbollsarena.
Södertälje Storm Rugby League club are a pioneering Rugby League team, playing in the Swedish National Rugby League, which was formed in 2015.
The town is situated on a bay of Lake Mälaren, which is here connected with the Baltic Sea by the Södertälje Canal, 35 miles (56 km) in length, with a minimum depth of 20 ft (6.1 m). This is on the route followed by the Göta Canal steamboats between Stockholm and Gothenburg. It was opened in 1819 and much enlarged in 1924, though a canal was begun here in the first half of the 15th century at the instigation of the patriot Engelbrekt Engelbrektsson.
Södertälje, and the rest of Stockholm region has a humid continental climate (Köppen Dfb) and displays four distinct seasons. Due to the city's high northerly latitude, daylight varies widely from more than 18 hours around midsummer, to only around 6 hours in midwinter. Södertälje has much warmer and sunnier weather than other locations at the same latitude mainly because of the influence of Gulf Stream. The city enjoys 1,981 hours of sunshine annually.
Summers have an average daytime high temperatures of 20–23 °C (68–73 °F) and lows of around 15 °C (59 °F), but there are periods of heat waves and many days with temperatures above 25 °C (77 °F)+). Winters are cold, though sometimes milder with temperatures ranging from −3 to 1 °C (27 to 34 °F), while spring and autumn mainly cool.
Annual precipitation is 539 mm (21.2 in) with light to moderate rainfall throughout the year. Snow mainly occurs from December through March, but snow covers does not remain for a long time.
Södertälje is served by the Stockholm public transport system, but has also a main line railway station for connections outside Stockholm County. The main railway station is Södertälje Syd railway station (South) and located some 5 kilometres (3.1 mi) southeast of the city center where most national trains stop. From Södertälje Syd, it is possible to take the Stockholm public transport to all stations in the Södertälje area.
The Stockholm commuter rail system has six stations in the municipality. 4 of them in the Södertälje city itself, Södertälje Centrum (centre), Södertälje Hamn (harbour), Södertälje Syd (south) and Östertälje, and 2 stations outside the city but within the municipality; Järna and Mölnbo.
Björn Borg, tennis player (born in Stockholm, youth in Södertälje)
Hasse Aro, host of TV show Efterlyst.
Jan Guillou, author and journalist
Patrik Nordin, ski mountaineer and cross-country skier
Bengt Westerberg, former leader of the Liberal People's Party
Johan Edlund, guitarist and vocalist of Tiamat (band)
Nicklas Bergfors, ice hockey player
Carl Hagelin, ice hockey player
Kennedy Bakircioglu, professional footballer
Louay Chanko, professional footballer
Erkan Zengin, professional footballer (born in Kulu, Konya, Turkey youth in Södertälje)