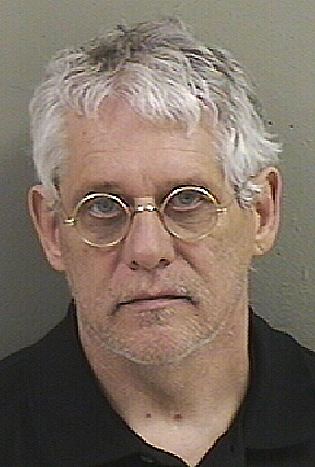 His Holy Rosary Abbey, an independent Benedictine monastery, has had multiple locations in the past decade. He belongs to a movement which does not recognize the changes and reforms in the Roman Catholic Church following the Second Vatican Council.
Roman Catholic bishops in several dioceses across the Midwestern United States have warned Catholics that they do not recognize him as a Catholic priest and have advised "the faithful" not to attend any masses he performs or to receive sacraments from him. Bishops in the Roman Catholic Diocese of Peoria, Illinois, the Roman Catholic Diocese of La Crosse, Wisconsin, and the Roman Catholic Diocese of Bismarck, North Dakota, among others, have issued warnings against him in the past decade. He indicated in 2005 that he answers to "Eternal Rome" and not to the current Pope.
He has a 1993 felony conviction for misconduct in public office in Edgerton, Wisconsin, where he served as comptroller and finance director. Accusations of financial misconduct and exploitation have also followed him in his later career as a self-proclaimed priest.
Most recently, in 2011, he and his followers purchased the former county home in Buchanan County Iowa, and renamed the facility Buchanan Abbey. Since the purchase, he and his organization filed separate bankruptcy filings in both Illinois and Iowa.
As of July 2014, he was located in Armstrong, Missouri, where he purchased an abandoned Methodist church. He did some repairs on the church and "held services" there.
As of April 2015, he is in the Howard County, Missouri jail, where he has been charged under the name Ryan St. Anne Gevelinger. He apparently assumed this surname after he was legally adopted in 2010 by Roseanna Gevelinger, when she was about 82 and he was in his late 50s. He used the surname Scott in Armstrong and in previous locations. He has also used other names. He is charged with three counts of "financial exploitation of an elderly or disabled person", according to news reports. He faces 10 to 30 years in prison if convicted on one count, a Class A felony. The two remaining charges, each Class B felonies, are each punishable by five to 15 years in prison. A judge set his bail at $150,000, payable only in cash. The charges resulted after Patricia Baldridge evidently called the sheriff to ask for help to leave the man formerly known as Scott. Sheriff Neal and the Missouri Highway Patrol escorted her safely away without incident. Baldridge was supporting the former Scott and Roseanna Gevelinger in Armstrong. The former Scott is reported to have been urging Baldridge to sell her Iowa farm.
His contract to purchase the old Armstrong Methodist Church called for a $30,000.00 payment on April 1, 2015. Information regarding his arrest comes from "The Democrat Leader", a newspaper in Fayette, Missouri. The story was also reported in "The Waterloo-Cedar Falls Courier", an Iowa newspaper.