Name

Ryan Gage





Role

Actor






Movies

The Hobbit: The Battle of the Fiv, The Hobbit: The Desolatio, Outlaw




Similar People

Howard Charles, Sylvester McCoy, Philippa Boyens, Santiago Cabrera, Fran Walsh




Profiles




Twitter
Ryan gage empire awards 2015 interview in london
Ryan Gage is an English actor who has worked in theatre, television, films, and video games.
Contents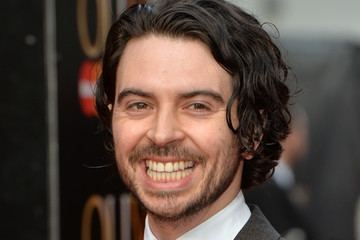 On television, he is most well known for his performance as King Louis XIII in the BBC One and BBC America series The Musketeers and for his role as Ted Bundy in the TV movie Serial Thriller: Angel in Decay. In cinema, Ryan is also recognised for his roles as Alfrid Lickspittle in Peter Jackson 's The Hobbit: The Desolation of Smaug and The Hobbit: The Battle of the Five Armies and again as Ted Bundy (identified as Him in the cast list) in the movie Angel of Decay, which earned Ryan a Best Actor Award at the British Independent Film Festival in 2016. For video games, Ryan has performed as Charibert in the Final Fantasy XIV expansion pack Final Fantasy XIV: Heavensward. Regarding theatre, he has worked, among various roles, for the Royal Shakespeare Company (RSC) on plays such as Hamlet, A MidSummer Night's Dream and Macbeth.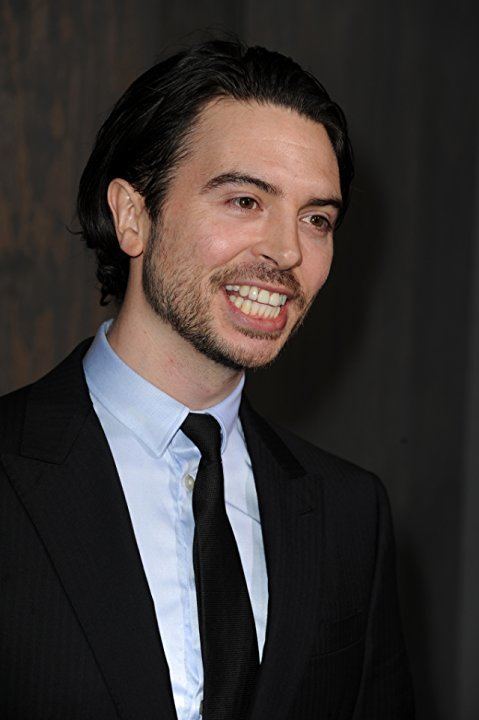 Interview ryan gage bbc worldwide benelux
Acting bug and education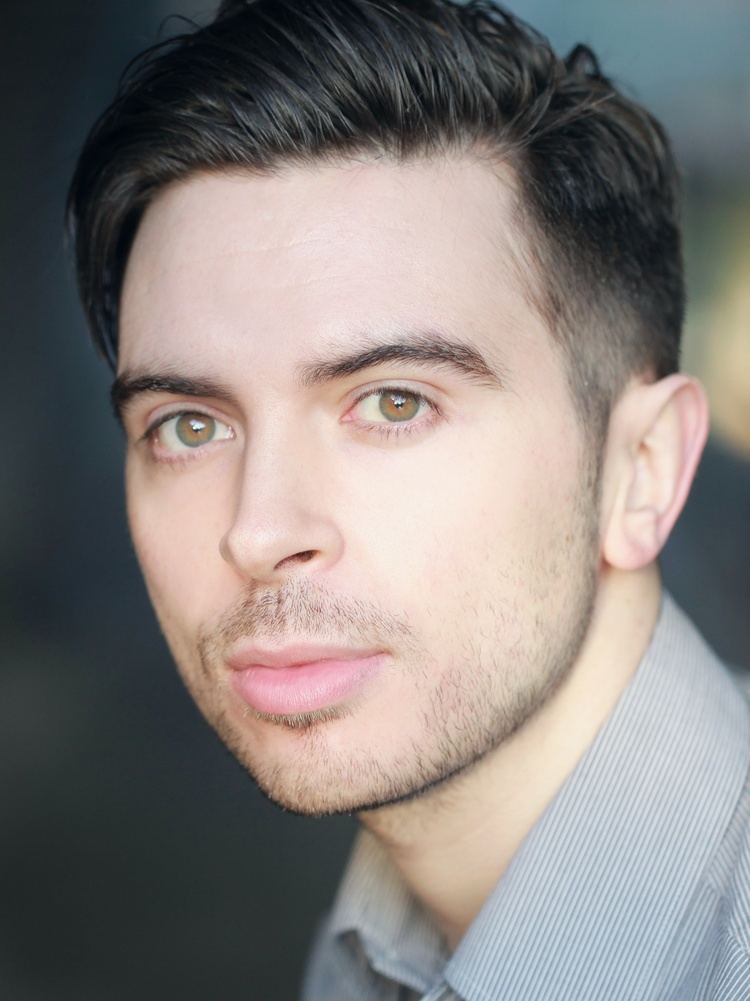 Ever since his childhood, Ryan Gage had wanted to become an actor. Among the various factors that inspired him to this vocation, the most prominent and earliest was Michael Jackson, whose music and dance choreographies Ryan discovered through his brothers. Of the late performer, Michael's ability to express rich personalities (strong, light, sexy, tired, etc.) impressed a lot Ryan who, as he explains, "was always struck by the way he [Michael] became different people in his songs. I noticed the psychological beats expressed in dance and song, and from there, I got involved in drama.".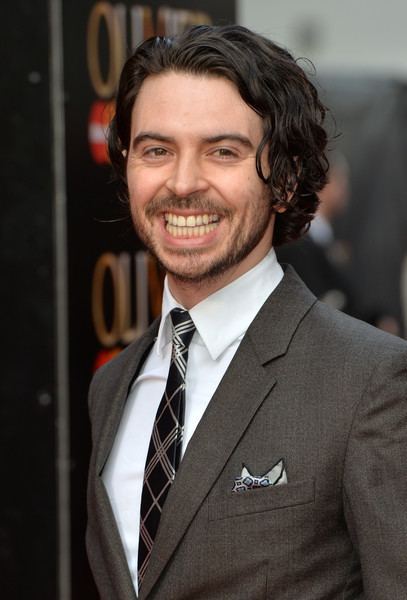 Along the way came also other influences; such as the films of Martin Scorsese and Francis Ford Coppola, actors like Robert De Niro and Al Pacino, and British television shows like Blackadder and Red Dwarf, all of them making Ryan realize how he "wanted to go do the same thing. I relentlessly pursued it really. I wouldn't say no." From there, Ryan put his desire into practise, participating in drama clubs and extracurricular acting activities (ex: improvisation classes) to then, after college, apply for the Drama Centre London.
At that school where he graduated in 2005 with alumni like Adam Howden, Rolan Bell, Gwendoline Christie, Jodie McNee, and Joseph MacNab, Ryan spent long hours learning the art of acting, studying traditional Shakespeare along with modern approaches like Stella Adler's. Though for Ryan, the most important lesson he learned all these years was that learning is a never ending process, saying that "I'm still trying to learn new skills and to push myself a bit further to see what I discover about the character and myself."
Working Process
As a performer, Ryan considers himself a transformative character actor, using, as he says, "a different way for each character. I try to let the character tell me the process."
Among several acting strategies like empathy for the character, which Ryan has worked on for all his roles, comes along research, which Ryan used both in his performances as Ted Bundy and King Louis. If for the former performance, such technique was useful as Ryan only had a short time to prepare himself between the moment he got the Ted Bundy role and the period he shot his scenes, Ryan however stopped relying on his King Louis biographies' readings when it was time to shoot the Musketeers' second season, feeling that as his Louis was not like Dumas's character, nor the original historical figure, the biographies were hindering his work. Therefore, he instead used his acting instincts and personal interpretations of the character along with the showrunners and other writers' visions for the rest of the show's production.
As for his Alfrid role in the Hobbit films, Ryan employed various tactics "to strike the right balance between the twinkle in Alfrid's eye, that tongue in cheek nature, and the darker elements as well." Along with performing the role hunched, Ryan relied on the script for, as he says, "the character was very clear off the page" and rich in theatrical and literary archetypes like Uriah Heep from Charles Dickens's David Copperfield, making the character's voice very easy to grasp. Finally, Ryan also went on to write down personal notebooks about Alfrid to better immerse into the character's state of mind, jotting down various details (e.g. personal quotes, Alfrid's inventories), and also a backstory that would explain the man's position and behavior in the film, allowing him to see Alfrid as a person who was born good, but whose troubled life — filled with hardships, neglects, and abuse — made him become a cunning and unhappy man.
Alfrid Lickspittle (The Hobbit: The Desolation of Smaug and The Hobbit: The Battle of the Five Armies)
While Ryan participated as Martello in the play "Artist Descending a Staircase" at The Old Red Lion, the Hobbit casting assistant, Amy Hubbard, sat among the fifty people audience one evening. After the performance, she met Ryan and proposed to him an audition. As the actor explains, "it was a general meeting. They didn't have a character in mind, they just wanted to see me for something even though they weren't quite sure what." First performing a video audition for the role of Alfrid, Ryan returned to other sessions involving this time Peter Jackson, Fran Walsh, and Philippa Boyens. There he tried out other roles, like Bofur the dwarf, and even stunned the casting directors by throwing in a Hobbit book quiz at the producers, which all three found quite fun and participated in, although Ryan admitted to friends, after that audition, that he was afraid this move would have cost him his role. However, the quiz had pleased the producers — who admitted to Ryan much later that they had always wanted him in their film but just wanted to try the most roles with him just to find the best character for him — and they decided to cast him as Drogo, Frodo Baggins's father and whose presence in the film the producers wrote especially for Ryan. However, after much further reflection, the producers scrapped that role and instead cast Ryan as Alfrid, the role the actor had always preferred and desired to play.
Through this acting experience, Ryan had the chance to collaborate with the costume crew on Alfrid's design; suggesting them ideas that were either invested into or left aside for whatever else that would fit the role. On a technical side, the films gave him important learning grounds as to how to work on a movie set (e.g. hitting your marks), but also the opportunity to improvise with the dialogues if Peter got a new idea during shooting or if the actors had one instead. On a professional ground, it gave him the chance to work with artists like Billy Connelly and Stephen Fry, who played the role of "Master of Lake-Town" and whom Ryan describes as "one of the loveliest and most charismatic people I've ever met."
As a whole, Ryan really enjoyed his experience on the Hobbit, praising Peter Jackson's pleasant working atmosphere, the crash course on film acting, and the gorgeousness of the sets the artists built up every night and gave to the actors for their work the next day. And as souvenirs of his passage in the Hobbit films, Peter Jackson offered to Ryan three props: a ledger, a bag of (fake) gold coins, and a rubber fish.
King Louis XIII (The Musketeers)
From 2014 to 2016, Ryan appeared as King Louis XIII on The Musketeers, a BBC One and BBC America TV show written by Adrian Hodges and based on Alexandre Dumas's novel, The Three Musketeers, of which Ryan is a fan. Although a bit hesitant to do the role because of the several past adaptations of the original novel, Ryan was convinced to play King Louis when he read the script and found instead a story with, as the actor says, "all of the characters that we love put into new scenarios and not being bound by the original plot." Though on a personal note, he felt that between the first two seasons, the scripts of the second series were more focused than those in the first one which, although very good, offered various directions and the writers were caught between two positions: to either repeat the same story or do something more original, which they did in the second season.
Over the show's three seasons, Ryan appreciated the pleasant camaraderie and interactions between his co-stars (e.g.: Alexandra Dowling, Maimie McCoy, Tom Burke, Santiago Cabrera, Luke Pasqualino), praising, during Chris Gordon's podcast "The Ramblings of a Hellblazer", how Hugo Speer always took the time to welcome guest stars on the set and made them feel welcome.
Regarding King Louis, which was Ryan's first occasion to play royalty, Ryan describes the character as "a reluctant king, thrust into a position he is not necessarily suited for." and whose main quality and flaw is his confidence and doubt over his divine right to be a monarch. As Ryan also adds, "He didn't ask to be the king but it is what his job is and it is a terrifying job because everyone wants to kill you!"
References
Ryan Gage Wikipedia
(Text) CC BY-SA