Actress




Balduin Baas




Film actress




Ruth Stephan




1951–1974






October 27, 1925 (

1925-10-27

)

Altona, Germany




August 8, 1975, Berlin, Germany




Kurt Stephan, Kriemhilde Stephan




Der verkaufte Grosvater, What Is the Matter with Willi?, Hurrah - the School Is Burning, Charley's Aunt, Here I Am - Here I Stay




Balduin Baas, Rudolf Schundler, Geza von Cziffra, Rolf Olsen, Heinz Erhardt
Ruth Stephan (October 27, 1925 – August 8, 1975) was a German film and stage actress. She appeared with Heinz Erhardt in the 'Willi' series of films.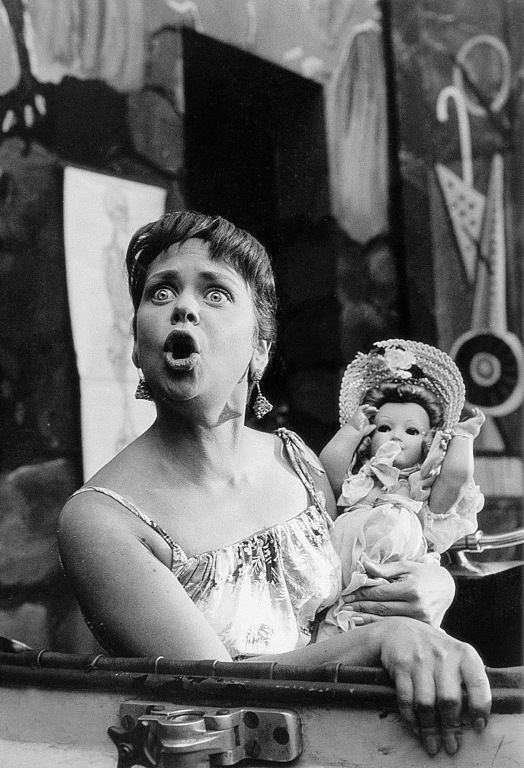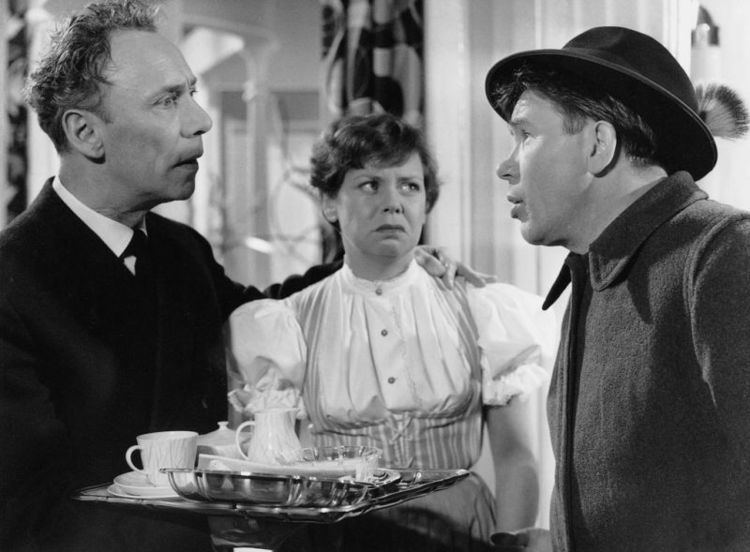 Ruth Stephan was born to retail merchant Kurt Stephan and his wife Kriemhilde. After graduating from school she first worked as a certified bank teller before taking acting lessons.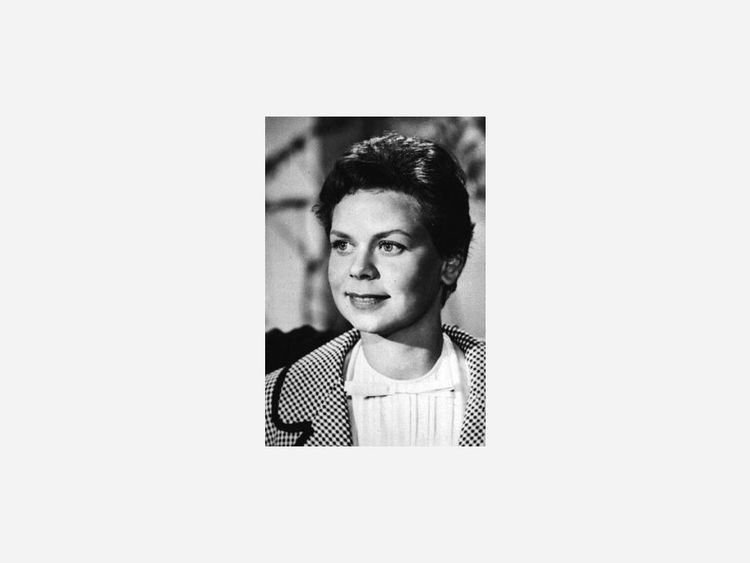 During her early acting career she worked mostly in the stage in Germany, including theaters in Hamburg and Berlin. She appeared in her first movie in 1951 which made her career heading into a different direction. She was side-tracked into films and became a popular face of German comedy movies.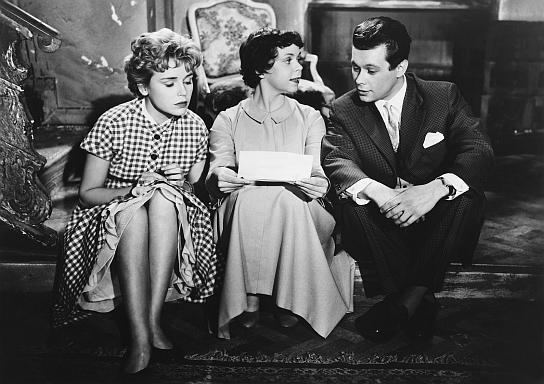 Most notably she appeared in numerous movies alongside Heinz Erhardt - often playing his wife or secretary. She also became popular for portraying an English and Biology teacher in the late 1960s High School movie series Die Lümmel von der ersten Bank (English translation: The buggers from the first bench)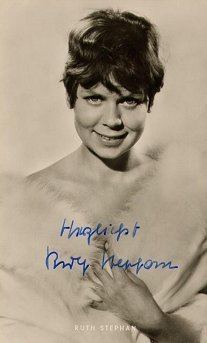 In the early 1970s Ruth Stephan went back to the stage - working more in theaters again. She died of lung cancer in August 1975. A street in the district of Berlin-Spandau is named after her.
I Lost My Heart in Heidelberg (1952)
Homesick for You (1952)
You Only Live Once (1952)
Lady's Choice (1953)
Not Afraid of Big Animals (1953)
The Private Secretary (1953)
The Uncle from America (1953)
Hit Parade (1953)
Clivia (1954)
The Telephone Operator (1954)
The Spanish Fly (1955)
Three Days Confined to Barracks (1955)
Charley's Aunt (1956)
Two Bavarians in the Jungle (1957)
The Legs of Dolores (1957)
The Simple Girl (1957)
The Star of Santa Clara (1958)
A Song Goes Round the World (1958)
Of Course, the Motorists (1959)
La Paloma (1959)
On Thin Ice (1961)
Ramona (1961)
Max the Pickpocket (1962)
Wild Water (1962)
The Bird Seller (1962)
Breakfast in Bed (1963)
Come to the Blue Adriatic (1966)
The Sinful Village (1966)
Rheinsberg (1967)
Zur Hölle mit den Paukern (1968)
Hurra, die Schule brennt! (1969)
What Is the Matter with Willi? (1970)
That Can't Shake Our Willi! (1970)
Hurray We Are Bachelors Again (1971)
Our Willi Is the Best (1971)
Kinderarzt Dr. Fröhlich (1972)
Ruth Stephan Wikipedia