Ruth Coppinger (born 18 April 1967) is an Irish politician, and a Teachta Dála (TD) for the Dublin West constituency. She is a member of the Solidarity–People Before Profit political party. She was first elected to Dáil Éireann at the 2014 Dublin West by-election under the banner of the "Anti-Austerity Alliance–People Before Profit" (AAA-PBP), an organisation affiliated to the Socialist Party. The AAA was re-branded as "Solidarity" in 2017.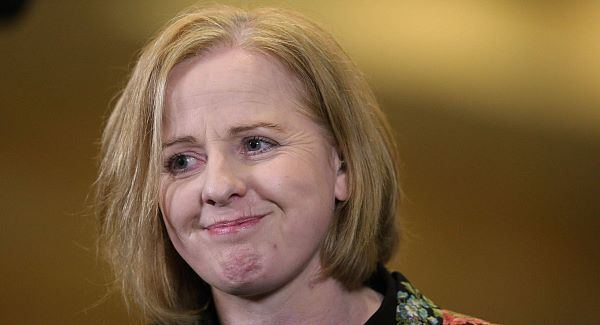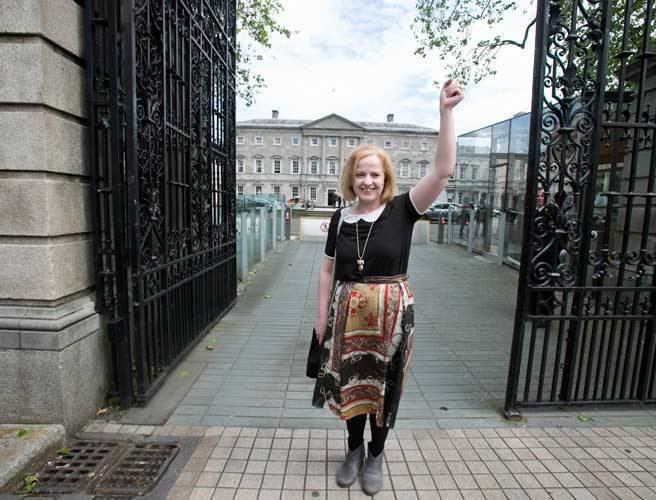 Coppinger was a member of Fingal County Council for the Mulhuddart area from 2003 to 2014. She was co-opted to the council in 2003, replacing Joe Higgins. She was elected in 2004 and re-elected in 2009. She was an unsuccessful candidate at the 2011 Dublin West by-election.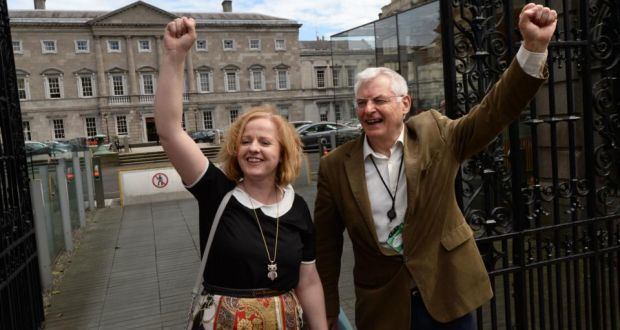 She later joined party colleague Joe Higgins in the Dáil as a result of the 2014 by-election in the same constituency. On being elected, she called for a mass campaign of opposition to water charges being imposed by the Fine Gael-Labour Party coalition.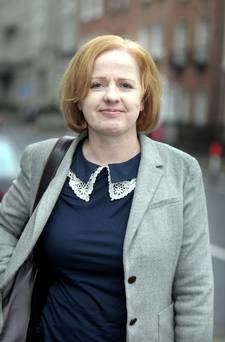 In September 2015, she joined homeless families from Blanchardstown in occupying a Nama-controlled property as part of a campaign to raise awareness of the housing crisis. In October 2015, she joined families in their occupation of a show house in her constituency to protest at the lack of availability of affordable social housing. She has also supported the tenants of Tyrrelstown who were made homeless when a Goldman Sachs vulture fund sold their houses.
On 21 January 2016, Coppinger's house was burgled - she told RTÉ the following day: "When I arrived home at nine o'clock last night, the house had been rifled through."
She was re-elected to the Dáil at the 2016 general election, this time under the Anti-Austerity Alliance–People Before Profit banner. On 10 March 2016, at the first sitting of the 32nd Dáil, she nominated Richard Boyd Barrett for the role of Taoiseach, quoting James Connolly from a hundred years previously when she said: "The day has passed for patching up the capitalist system. It must go" and declaring: "We will not vote for the identical twin candidates" of Fine Gael and Fianna Fáil after they "imposed austerity". On 6 April 2016, following the failure of the Dáil to elect a Taoiseach at that first sitting, she herself was nominated for the role of Taoiseach, becoming the first woman to achieve this in the history of the state.
Coppinger lives in Mulhuddart. She is married to Imran Khan and is a secondary school teacher. Her eldest brother Eugene Coppinger serves on Fingal County Council.