Jordan




15 sq mi




1957




Zarqa Governorate




Osama Haimour



Russeifa, also spelled Russiefa, (Arabic: ?) is a city in Zarqa Governorate in Jordan. It has a population of about 280,000 (2009 estimate), making it the fourth-largest city in Jordan, after Amman, Irbid, and Zarqa.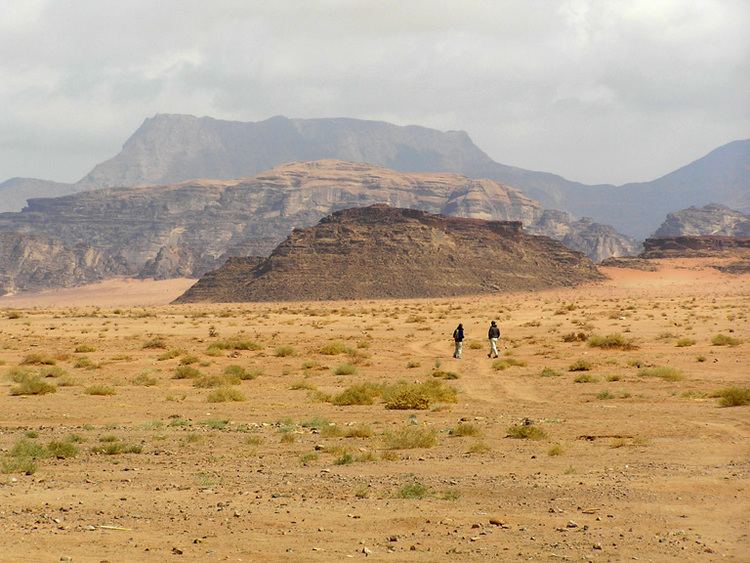 The city of Russeifa is located in the Central region of Jordan, in the Zarqa River basin, on the Amman-Zarqa highway. Amman, Zarqa, and Russeifa form one large metropolitan area, the second largest metropolitan area in the Levant, after Damascus. The city administratively belongs to Zarqa Governorate. Due to its proximity to Amman and Zarqa, it houses several heavy industries.
The city is known for the phosphate mine industry since 1935, first discovered by Amin Kamel Kawar. The Jordan Phosphate Mines company, founded by Kawar, operates and runs the phosphate mines in Russeifa.
Russeifa Wikipedia
(,)http://i1.trekearth.com/photos/21937/p3010295.jpg(,)http://media-cdn.tripadvisor.com/media/photo-s/03/77/a1/af/radisson-blu-tala-bay.jpg(,)http://media-cdn.tripadvisor.com/media/photo-s/05/60/2a/76/moevenpick-resort-residences.jpg(,)http://www.tera-form.com/wp-content/uploads/2011/03/Jordan-Aqaba-Red-Sea-Canal.jpg(,)http://www.travel-images.com/pht/jordan3.jpg(,)http://media-cdn.tripadvisor.com/media/photo-s/05/60/2a/c9/moevenpick-resort-residences.jpg(,)http://www.christravelblog.com/wp-content/uploads/gallery/jordan-wadi-rum-aqaba/IMG_8576_20141226_WadiRum_008.jpg(,)http://media-cdn.tripadvisor.com/media/photo-s/05/60/2a/85/moevenpick-resort-residences.jpg(,)https://img0.etsystatic.com/049/0/10759089/il_570xN.734951784_j9mk.jpg(,)http://www.christravelblog.com/wp-content/uploads/gallery/jordan-wadi-rum-aqaba/IMG_8537_20141226_WadiRum_005.jpg(,)http://media-cdn.tripadvisor.com/media/photo-s/03/77/9a/bf/radisson-blu-tala-bay.jpg(,)http://media-cdn.tripadvisor.com/media/photo-s/05/60/2a/64/moevenpick-resort-residences.jpg(,)http://photorator.com/photos/images/gulf-of-aqaba-egypt-israel-jordan-saudi-arabia7958.jpg(,)http://i1.trekearth.com/photos/25075/jordan_06.jpg(,)http://cache4.asset-cache.net/gc/140339700-jordan-aqaba-region-wadi-rum-one-of-the-gettyimages.jpg%3Fv%3D1%26c%3DIWSAsset%26k%3D2%26d%3D0lNQetJHTmlbZHRY5MZYx0IfNwWWZjJM8XBhCl9pE8MW4xTxER8L1IOWalTl5aO2(,)http://thumbs.dreamstime.com/z/asia-middle-east-jordan-aqaba-landscape-allround-city-red-sea-45422972.jpg(,)http://cache4.asset-cache.net/gc/140339685-jordan-aqaba-region-wadi-rum-one-of-the-gettyimages.jpg%3Fv%3D1%26c%3DIWSAsset%26k%3D2%26d%3DL1175uexPX5J6Fz%252FReEcZ6z3Kcg3XH61ljb6VsI9m0RGrsosjs4Oi3ZV0%252BnDQ4vu
(,)http://www.odditycentral.com/wp-content/uploads/2015/01/salt-restaurant-iran2.jpg(,)http://i.dailymail.co.uk/i/pix/2015/01/12/249FA20100000578-2906635-The_interior_of_the_restaurant_has_been_designed_to_twist_and_tu-a-5_1421071851425.jpg(,)http://media-cdn.tripadvisor.com/media/photo-s/02/d7/58/18/sea-salt-restaurant.jpg(,)http://images1.browardpalmbeach.com/imager/u/original/6905548/salt_life_food_shack_full_bar_02.jpg(,)http://i.dailymail.co.uk/i/pix/2015/01/12/249FA22600000578-2906635-The_two_storey_restaurant_in_Shiraz_southern_Iran_is_made_entire-a-6_1421071857897.jpg(,)http://www.plaza-hotel.com/d/plaza-hotel/media/Restaurants/__thumbs_964_635_crop/Roof_Restaurant.jpg%3F1381241596(,)http://www.odditycentral.com/wp-content/uploads/2015/01/salt-restaurant-iran4.jpg(,)http://i.dailymail.co.uk/i/pix/2015/01/12/249FA20D00000578-2906635-The_walls_structural_sculptures_and_ceilings_are_all_made_from_s-a-7_1421071862134.jpg(,)http://www.youramazingplaces.com/wp-content/uploads/2014/01/salt-made-texture-620x620.jpg(,)http://www.blacksaltrestaurant.com/images/uploads/BStourdiningalt.jpg(,)http://images1.browardpalmbeach.com/imager/u/original/6905547/salt_life_food_shack_dining_room_01.jpg(,)http://coralspringstalk.com/wp-content/uploads/2012/04/saltlifefoodshack3.jpg(,)http://entertainment.sltrib.com/img/uploads/rest/96410793707_rest_sea%2520salt%2520lh4.jpg(,)http://graphics8.nytimes.com/images/2013/06/20/t-magazine/20salt-chang/20salt-chang-tmagArticle.jpg(,)http://honeysalt.com/wp-content/themes/HoneySalt/images/headers/interior-2.jpg(,)https://mediastream.jumeirah.com/webimage/heroactual//global/hotels-and-resorts/kuwait/restaurants/salt/jumeirah%2520messilah%2520beach%2520hotel%2520restaurant%2520salt%252002%2520hero.jpg(,)http://www.ruthschris.com/img/salt-lake-city/saltlake1.jpg%3F1430352000050