China




Yunnan


1,020 km2


155,210 (2000)



Ruili (simplified Chinese: ; traditional Chinese: ; pinyin: ) is a county-level city of Dehong Prefecture, in the west of Yunnan province, Peoples Republic of China. It is a major border crossing between China and Myanmar, with the town of Muse located across the border.
? rui means "auspicious", and ? li means "beautiful"; an older name of Ruili is Mengmao ().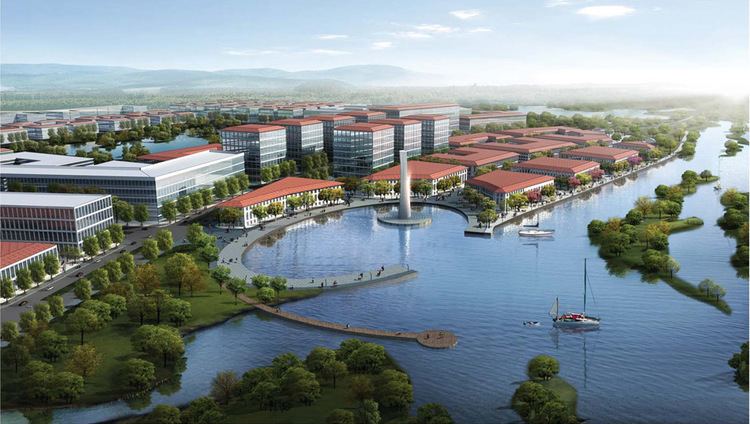 Ruili is on the border with Myanmar. 64% of the population of Ruili are members of five highland and lowland ethnic minorities including Dai, Jingpo, Deang, Lisu, Achang. It is an important location for trade with Myanmar, in both legal and illegal goods and services. Prostitution and drug trade in the city are not uncommon.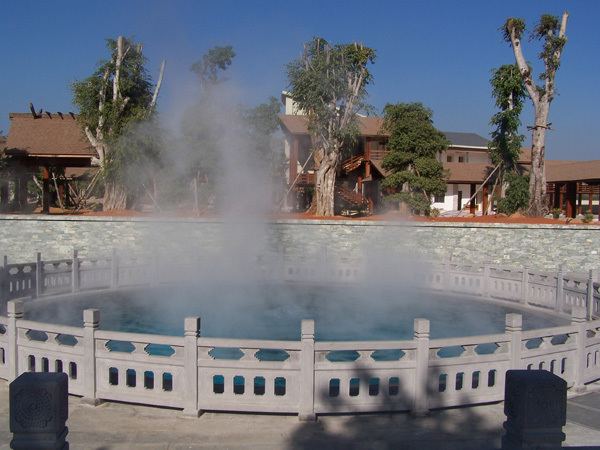 Ruili contains elements of both a tropical wet and dry climate and a humid subtropical climate (Koppen Aw and Cwa, respectively), and is generally humid. Summer is long and there is virtually no "winter" as such; instead, there is a dry season (December thru April) and wet season (May thru October). A drier heat prevails from February thru early May before the onset of the monsoon from the Indian Ocean. The monthly 24-hour average temperature ranges from 13.0 °C (55.4 °F) in January to 24.6 °C (76.3 °F) in June, while the annual mean is 20.32 °C (68.6 °F). Rainfall totals about 1,450 mm (57 in) annually, with nearly 70% of it occurring from June to September.
Ruili Wikipedia
(,)http://vitainc.com/images/uploads/bios/Ruili_WaterfrontPerspective.jpg(,)http://en.people.cn/mediafile/201105/18/P201105181228115951877820.jpg(,)http://www.wikiasian.org/uploads/1412/5/ruili.jpg(,)http://www.wikiasian.org/uploads/1412/5/ruili02.jpg(,)http://vitainc.com/images/uploads/bios/Ruili_Conceptual_Master_Plan_Presentation_2011.02_.07_.jpg(,)http://www.accesschinatravel.com/public/richfiles/photos/yunnan/dehong-ruili/f677b1c32fb8840db219a847.jpg(,)http://en.kunming.cn/index/image/attachement/jpg/site162/20120812/001cbf9c3c8c1191529002.jpg(,)http://www.dehong.gov.cn/uploadfile/2014/0914/20140914085010139.jpg
(,)http://www.picturescolourlibrary.co.uk/loreswithlogo/2503732.jpg(,)http://media-cdn.tripadvisor.com/media/photo-s/06/b9/73/4e/ruili-walk-cloud-b-b.jpg(,)http://www.absolutechinatours.com/UploadFiles/ImageBase/dehong-cuisine.jpg(,)http://www.yunnanadventure.com/UploadFiles/Yunnan-Tour-Photos/Yunnan-Cycling-Tour003/Burmese-Girl-in-Jiegao-Border.jpg(,)https://phaven-prod.s3.amazonaws.com/files/image_part/asset/1082939/xXL04J57Ld6Uq__6_Z7ou4UoOdI/medium_IMG_2828_LQ.jpg(,)http://img02.taobaocdn.com/bao/uploaded/i2/TB1PAoUGVXXXXc_XFXXXXXXXXXX_!!0-item_pic.jpg(,)http://img.21food.com/20110609/product/1306496678807.jpg(,)http://www.tour-beijing.com/china_travel_guide/ruili/Ruili%2520Travel%2520Guide.jpg(,)http://images.visitbeijing.com.cn/20130716/Img214870411.jpg(,)http://www.kayak.com/rimg/himg/39/02/0d/leonardo-1305472-restaurant_P-image.jpg%3Fwidth%3D502%26height%3D376