China




1.208 million (2000)


1,271 km2

Ruian (Chinese: ; pinyin: ) is a county-level city on the eastern coast of China, in city of Wenzhou in south of Zhejiang province. It has a population of 1,125,000 people and covers an area of 1271 km2, 3037 km2 including sea. Natives of the city speak the Ruian dialect of Wu Chinese.
Ruian was recognized as the fourteenth development zone by the state department in 1987. Ruian is also one of the top 100 cities for economic growth in China, and the people in Ruian are comparatively well-to-do. In all, there 32 towns and villages under the administration of Ruian city. In 1988, Ruian was listed by the State Council as one of the first counties and cities opening to the outside world, as well as one of the trial counties and cities for comprehensive economic reforms. In 2001 it won the titles of "Star County" and "Advanced County in Sports".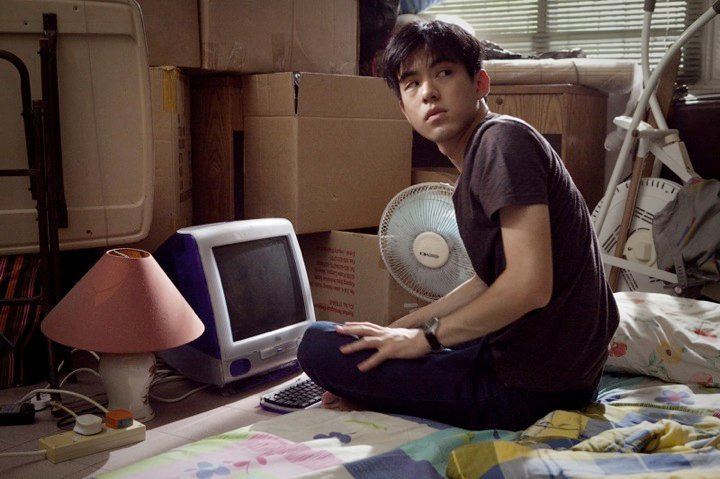 Ruian, also known as Meitou, has a history which goes back to about 2000 BC, when it became known for its machine production. The historic city began its trade and commerce in ancient times and saw busy streets and flourishing businesses. In the 2nd century BC it was called the Kingdom of Dongou. Under the Tang Dynasty, it was promoted to prefecture status and given its current name in 675 AD.
Ruian has been a rich and prosperous city since ancient times. However, it was not until the practice of economic reform and opening that Ruian regained its momentum. The people of Ruian have been pioneers in many fields, especially in the development of Chinas market economy in the form of joint-stock system.
Ruian Wikipedia
(,)http://2x43di7fqtr1359hx1tnjj0te6.wpengine.netdna-cdn.com/wp-content/uploads/2010/08/sand1.jpg(,)http://www.stoneforest.com/blog/wp-content/uploads/2012/10/top-patterns2-copy-1024x362.jpg(,)http://dailyindiamail.com/wp-content/uploads/2015/01/Ho-Rui-An.jpg(,)http://theonlinecitizen.com/wp-content/uploads/2010/08/sand2.jpg(,)http://upload.wikimedia.org/wikipedia/commons/8/8a/Dorgon,_the_Prince_Rui_(17th_century).jpg(,)http://41.media.tumblr.com/e09efc8560fc5f61ecc0b0b28818f46d/tumblr_mp5bpgTXgw1rui49ao1_1280.jpg(,)http://samizdatpress.typepad.com/.a/6a0120a570137e970c014e5fd62531970c-pi(,)http://upload.wikimedia.org/wikipedia/commons/3/34/Early_16th_century_marble_arch_from_the_Chapel_of_Rui_da_Gra.jpg(,)http://resources.made-in-china.com/actives_mic/industry_info/2/217304/1354849866479.jpg(,)http://www.stoneforest.com/blog/wp-content/uploads/2012/09/huang-rui-rumor-mill-project.jpg(,)http://40.media.tumblr.com/tumblr_mel4wodcAC1rui49ao1_1280.jpg(,)http://36.media.tumblr.com/acf41d695881e6fb8a4217a7aa435b5f/tumblr_mqbsxxUPTb1rui49ao1_1280.jpg(,)http://36.media.tumblr.com/tumblr_mel4rycKmq1rui49ao1_1280.jpg(,)http://41.media.tumblr.com/2bd684f7eeaba99a1ce13bd6203fd264/tumblr_mynkhjW3qE1rui49ao1_1280.jpg
(,)http://www.englishintaiwan.com/images/directory/the-diner-american-breakfast-brunch-rui-an-taiwan-dining-breakfast-restaurant.jpg(,)http://www.englishintaiwan.com/images/directory/the-diner-american-breakfast-brunch-rui-an-american-breakfast-restaurant-taipei-western%2520food.jpg(,)http://www.englishintaiwan.com/images/directory/the-diner-american-breakfast-brunch-rui-an-the-diner-restaurant.jpg(,)http://media-cdn.tripadvisor.com/media/photo-s/07/0a/1b/96/rui-an-international.jpg(,)http://media-cdn.tripadvisor.com/media/photo-s/02/8c/60/15/room-view.jpg(,)http://media-cdn.tripadvisor.com/media/daodao/photo-s/03/1a/a3/5a/caption.jpg(,)http://media-cdn.tripadvisor.com/media/photo-s/01/5c/b2/8c/rui-an-international.jpg(,)http://2.bp.blogspot.com/-R1ttZI80tTY/UpC8uWQ-8UI/AAAAAAAAI6s/STmbsCL3w/s640/Fotor1123185914.jpg(,)http://banglaliveshopping.com/media/catalog/product/cache/1/thumbnail/600x/17f82f742ffe127f42dca9de82fb58b1/0/0/0003077_chicken_rui_er_araharhi_bhojohori_manna.jpeg(,)http://image1-4.tabelog.k-img.com/restaurant/images/Rvw/24266/640x640_rect_24266151.jpg(,)http://img03.english.china.com/travel/shanghai/food/116/20140120/21573_2014012009390638876100.jpg(,)http://upload.wikimedia.org/wikipedia/commons/f/fd/Duck_soba.jpg(,)http://www.okletseat.com/sites/okletseat//uploads/images/stock/_thumbs/Chinese_-Moo_Goo_Gai_Pan-2-800-800-crop.jpg(,)https://img.grouponcdn.com/deal/4L7hG2zFiRzCFd5sVGmn/F4-700x420/v1/c700x420.jpg(,)http://www.englishintaiwan.com/images/directory/the-diner-american-breakfast-brunch-rui-an-french-toast-breakfast-restaurant-taipei.jpg(,)http://dtfjihky7xwic.cloudfront.net/sites/default/files/Restaurants/wilshire-hanger-steak.jpg(,)http://i217.photobucket.com/albums/cc295/arundhuti/Food%2520Photos/RuiMaacherKalia.jpg