Ruben and the jets con safos
Ruben and the Jets was an American, Los Angeles-based rock band, active between 1972 and 1974. Led by Ruben Guevara, band members included, Ruben and the Jets released two albums, the first of which was produced by Frank Zappa, whose band The Mothers of Invention had previously released an album titled Cruising with Ruben & the Jets, for which Guevera had named his band.
Contents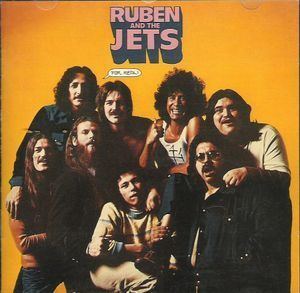 History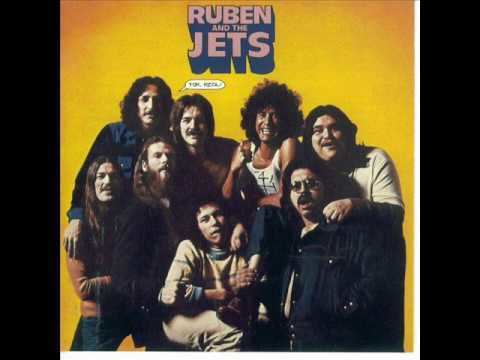 In 1968, Frank Zappa released a concept album titled Cruising with Ruben & the Jets, with members of The Mothers of Invention taking on the personas of a fictional 1950s doo-wop group. Singer/songwriter/musician Ruben Guevara approached Frank Zappa following a concert to tell him how much he loved the album, pointing out that he shared a first name with the album's fictional lead singer, and that Guevara had performed music of the style. Two years later, Zappa suggested that Guevera start his own band, and eventually gave approval for the band to be named "Ruben and the Jets". The band toured alongside the Mothers of Invention in 1972. Former Mothers of Invention member Euclid James "Motorhead" Sherwood, came to join the band in 1973.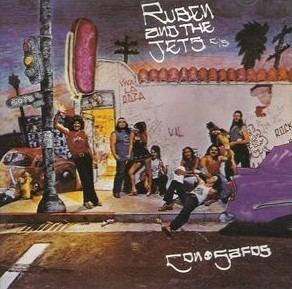 Zappa took on the duty of producer for the band's 1973 debut album, For Real!, which was released by Mercury Records. Sherwood contributed saxophone and tambourine performances to the album, and Zappa wrote one of the album's songs, "If I Could Only Be Your Love Again," and played guitar on another track from the album, "Dedicated to the One I Love." During the band's 1973 tour, Ruben and the Jets were booked alongside Three Dog Night and West, Bruce and Laing, and played alongside Tower of Power, Azteca, and Cheech & Chong. Ruben and the Jets released a second album, Con Safos, before disbanding in the mid-1970s. The band is referenced during the final scene of Up in Smoke, in which Cheech Marin's character, Pedro De Pacas commented that Alice Bowie, the band that he and Tommy Chong's Anthony "Man" Stoner character led in the film, will be "bigger than Ruben and the Jets." Guevara appeared in the film as Tom, a trumpet player for the band.
Tony Duran died December 19, 2011. Sherwood died on December 25, 2011, aged 69.
Discography
For Real! (1973)
Con Safos (1974)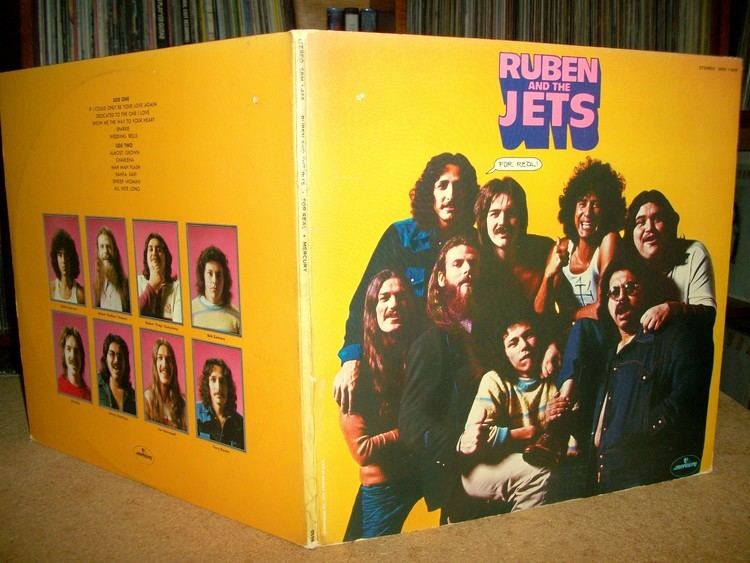 Songs
Show Me the Way to Your HeartFor Real! · 1973
I Wanna KnowCon Safos · 1974
CharlenaFor Real! · 1973

References
Ruben and the Jets Wikipedia
(Text) CC BY-SA