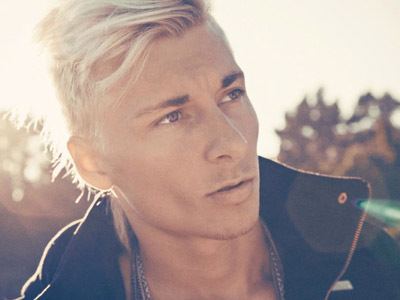 Wronski started his career in the musical band Dead Letter Diaries. In 2006, he and Cameron Trowbridge, another member of the Dead Letter Diaries became founding member of an American indie-rock band Eye Alaska with other members being Christopher Osegueda, Chase Kensrue and Han Ko. The band toured the United States from 2007–2011. Signed to Fearless Records, in 2008 the band released its EP Yellow & Elephant and in 2009, the album Genesis Underground.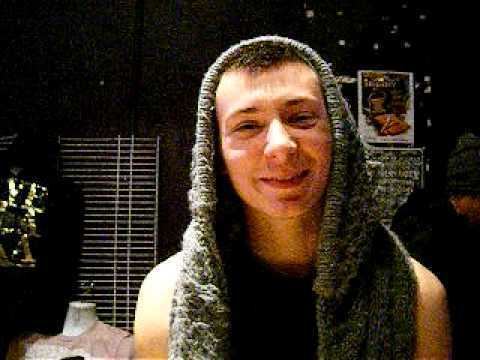 In 2011, he announced that Eye Alaska would disband. Instead, with Dead Letter Diaries and Eye Alaska guitarist, Cameron Trowbridge by his side, Brandon Wronski announced the musical project Under the Canary Dynasty. With the announcement, he declared he would take the moniker Roy English.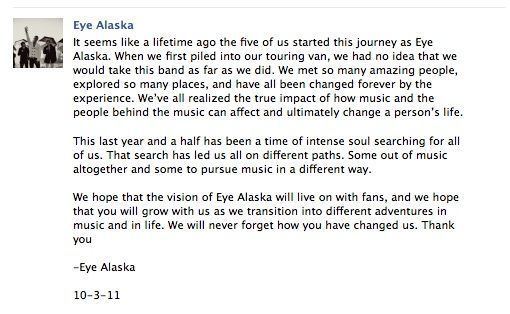 In 2012 while in the process of moving to Boise, Idaho to work at a Pizza Hut, he met producer Jeff Bhasker who then helped English on his songwriting and production skills.
He was signed by Jason Flom to Lava and Republic Records in April 2013, only to be dropped one year later in April 2014. Despite being dropped, later that year English signed a publishing deal with Janice Brock and Guy Moot at Sony ATV for Europe.
English completed some production on Lana Del Rey's single "I Can Fly," alongside Rick Nowels and S1 which was featured in Tim Burton's 2014 movie Big Eyes.
Roy toured with pop-punk band, 5 Seconds of Summer opening for their latest tour, Sounds Live Feels Live. He, alongside another opening band, Hey Violet, also signed to 5 Seconds of Summer's label, Hi or Hey Records.
On January 22nd 2015, English premiered his first single "Julianne" on Pigeons and Planes." The record was produced by English, and Stefan Ponce (Vic Mensa, Chance the Rapper), and written by English and Roc Nation artist Sunni Colon.
English gained attention after writing and singing on the Swedish DJ Alesso's single "Cool" which premiered on February 13, 2015, on BBC Radio 1. His biggest collaborative success, the single has peaked at number 10 at the UK Singles Chart and number 3 on UK Dance Chart. It made it to number 14 on US Billboard Dance/Electronic Songs charts and number 2 on both US Billboard Dance Club Songs and Dance/Mix Show Airplay. It has also charted in Scotland, Ireland, Sweden and Belgium. The song was originally a vocal and orchestra piece written by English before being reinterpreted and produced by Alesso. English performs this song live at select tour dates with Alesso.
Immediately after, Michael Brun made the track "Tongue Tied July" together with Roy English in 2015, and the track has been very successful.
On April 29, 2016 English released the first part of his new EP, I'm Not Here Pt. 1 which featured three new songs "Wasted Youth", "Can't Lie" and "Oxy" with Parts 2 and 3 due later. On May 20, 2016 Roy released an exclusive stripped down music video for the song "Can't Lie" through People.com, who also announced that Roy would be the opening act for 5 Seconds of Summer during their summer tour on selective dates.
In March 2017, he released his single "Hotel Pools 01101001" and in April 2017 performed it on NBC's Today show after being chosen as Elvis Duran's Artist of the Month.
He has also written and produced alongside many music industry legends such as, Jeff Bhasker (Fun, Kanye West), S1 (Kanye West, Beyoncé), Teddy Riley (Michael Jackson, Blackstreet), Rick Nowels (Lykke Li, Lana Del Rey), Dan Heath (Hans Zimmer, Lana Del Rey), Matt Wallace (Maroon 5, Faith No More) and Dave Sitek (TV On The Radio, Santigold).
in Eye Alaska
2008: Genesis Underground
in Eye Alaska
2009: Yellow & Elephant
Solo
2011: FearLove
2016: I'm Not Here, Pt. 1
Solo
2015: "Julianne"
2015: "Tongue Tied July" (with Michael Brun)
2016: "Can't Lie"
2016: "Worldstop"
2016: "I Am Drugs"
2017: "Hotel Pools 01101001"
Featured in
2015: "Cool" (Alesso feat. Roy English)
2015: "2012" (A.K. Tribe feat. Roy English)