Name

Ross Rebagliati




Role

Snowboarder




Height

1.78 m







Born

July 14, 1971 (age 44) (

1971-07-14

)

Vancouver, British Columbia




Spouse

Alexandra Rebagliati (m. 2004)




Gold medals

Snowboarding at the 1998 Winter Olympics - Men's Giant Slalom




Books

Off the Chain: An Insider's History of Snowboarding




People also search for

Thomas Prugger, Ueli Kestenholz, David Mitchell
Vice fuel snowboarding gold medalist ross rebagliati
Ross Rebagliati (born July 14, 1971) is a Canadian professional snowboarder, Olympic Gold Medal Winner and founder of Ross' Gold, a Canadian medical cannabis branding company.
Contents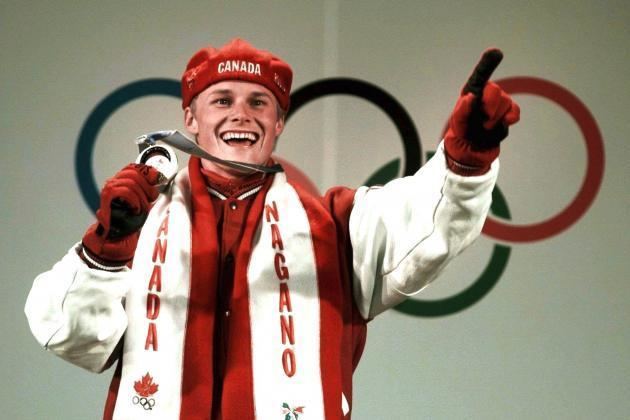 Ross rebagliati snowboarding at an astroride park in japan
Career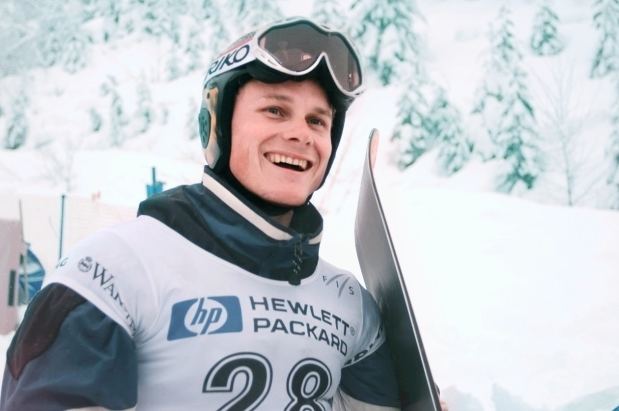 Rebagliati was born in Vancouver, British Columbia. After turning pro in 1991, he was the first ever to win an Olympic gold medal for Men's Snowboarding at the 1998 Winter Olympics. After winning the gold, he was found to have Tetrahydrocannabinol (THC) in his circulatory system following a blood test and he was automatically disqualified. This decision was eventually overturned, largely on the basis that marijuana was not on the list of banned substances, and Rebagliati was given back the medal. The next day he appeared on the Tonight Show with Jay Leno and became an instant icon to many globally. THC has since been listed by the World Anti-Doping Agency (WADA) as a banned substance. In 2013 however, WADA amended its rules on cannabis, raising the threshold for a positive test from 15 nanograms per milliliter to 150 ng/ml. In 1998 at the Nagano Games, Rebagliati recorded a level of 17.8 ng/ml, and argued the test resulted from second-hand smoke, which he still says. Ben Nichols, a spokesperson for WADA, said the raising of the threshold is meant to catch only athletes who smoke during the period of a competition. The drug isn't prohibited out of competition.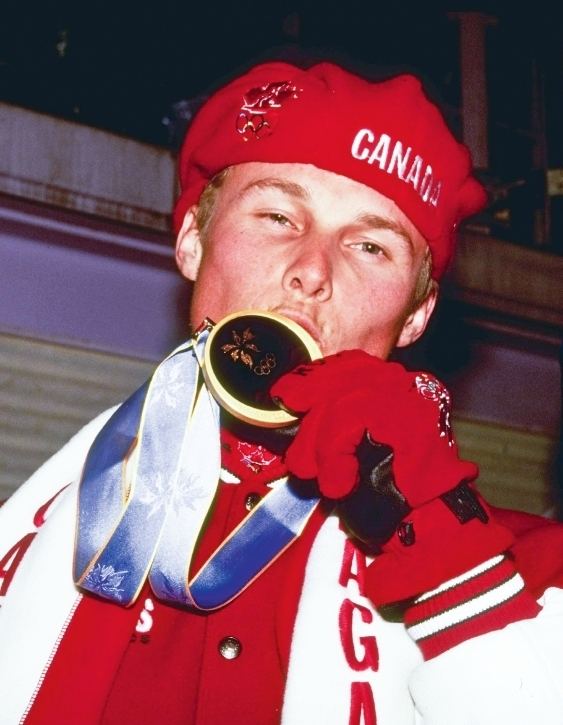 Since that day, Ross has become a cultural phenomenon in the marijuana world and is an outspoken advocate of medical cannabis. Mr. Rebagliati has been involved in multimillion-dollar real estate development projects throughout British Columbia, as well as residential construction. Rebagliati was the subject of full-page coverage in the July 14, 2008 edition of Sports Illustrated, which profiled his life since his Olympic win.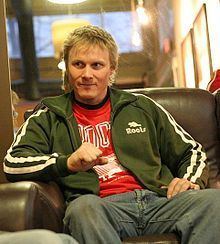 Ross has been able to take his love of the great sport to reach out to the youth in the community. As a member of the Make-a-Wish Foundation, Ross helped grant wishes of children as far away as Florida. Ross has worked with other charities including the Whistler Rotary Club, BC Sports Hall of Fame, Big Bothers of Greater Vancouver, Kids Help Phone and The Whistler Blackcomb Foundation.
On October 23, 2009, Rebagliati announced that he would seek the federal Liberal Party nomination for the Okanagan—Coquihalla riding, in British Columbia. At the time, political observers suggested that this could be a tough challenge for the former Olympian, as the seat was held by Minister of International Trade Stockwell Day. Eventually he bowed out as his business ventures brought him home to Whistler.
Medical Cannabis as a performance-enhancing drug
According to the Washington Post, there is widespread agreement that marijuana can put users in a relaxed and positive frame of mind (although some can experience feelings of anxiety and paranoia), and for that reason, it can be considered a performance-enhancing drug, providing an athlete serenity and confidence he or she might not otherwise have had. A 2006 article in the British Journal of Sports Medicine stated that THC, the primary psychoactive compound in marijuana, "engenders a certain heaviness, marked relaxation, and excessive fatigue of the limbs." The article also noted that, because the product is usually smoked, that practice can have "detrimental effects on the lungs, oral cavity and upper respiratory tract."
Ross Rebagliati is a firm believer that cannabis is a performance enhancer, and that usage can be helpful for some activities such as extreme sports, as it improves muscle relaxation, reduces anxiety, and extincts fear memories (e.g., negative experiences) leading to enhanced performance. It also improves sleep time and recovery, which may favour performance when an athlete is facing multiple competitions in a short period of time.
Ross Rebagliati believes that Cannabis has many benefits of which CBD (Cannabidiol) is one of the biggest. CBD has very powerful anti-inflammatory properties. Reducing inflammation helps to better manage the aches and pains an athlete's body chronically endures. It also has a calming effect reducing stress and anxiety which are two more realities of being an athlete.
Ross' Gold Marijuana Branding
In January 2013, Rebagliati and his business partner, Patrick Smyth, launched Ross' Gold, a medical marijuana business. Ross' Gold's primary focus remains on establishing a brand in Canada and gaining a foothold in the industry under the federal government's new regulations. Under the new Marijuana for Medical Purposes Regulations, cannabis would be treated as any other narcotic used for medical purposes, enabling patients to acquire products as needed based on a health-care practitioner's prescription.
Since announcing the launch of Ross' Gold medical marijuana, Rebagliati has been featured in numerous publications including USA Today, the Huffington Post, the CBC with Jian Ghomeshi, The Toronto Sun, and the cover of High Times in October 2013.
In April 2014, Ross' Gold did a reverse merger with Green & Hill Industries to go public under the listing OTC GHIL.
In April 2015, Ross launched his own line of glassware and expanded his brand into over 100 stores across Canada, and branched out into Hemp CB edibles.
During the Canadian Federal election of 2015, he commented that he looked forward to the new Liberal government fulfilling its promise to legalize marijuana in Canada. He told the CBC, "I mean, to think I can be involved in helping people and sharing the knowledge that I have and a lot of people have about cannabis to the mainstream public. I think it's my responsibility."
Personal life
He has a global following and growing fan base, especially now that the Ross' Gold brand is gaining traction across North America. Ross is the father of three children and resides in Kelowna, British Columbia with his wife.
References
Ross Rebagliati Wikipedia
(Text) CC BY-SA