Covid-19
Rosey Chan is a Pianist and Composer.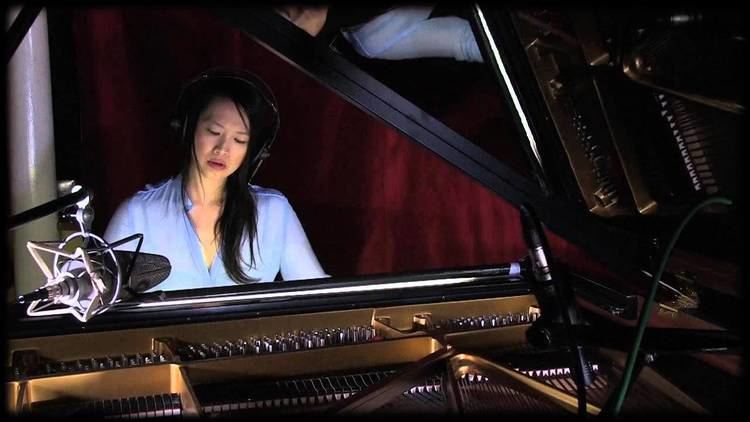 Rosey chan was born in the United Kingdom to Chinese parents and attended the Royal Academy of Music on a piano scholarship. She then went on to be classically trained in Composition, Piano and Violin at the Royal College of Music in South Kensington, London. She also plays guitar and keyboards.
Chan performed as half of the Yukawa-Chan piano duo which performed at such venues as the Royal Albert Hall, Wigmore Hall, Royal Festival Hall and Carnegie Hall.
In 2008, Rosey started work on her solo career and expanded her repertoire to include contemporary electronic music, jazz improvisation, film scoring and performance art. She presented her multi-media performance piece 'March of the Jingoists' at the 2009 Frieze Art Fair. Her 3-screen video installation 'Past Present Future' was premiered at the 2010 Hong Kong Art Fair.
In 2011 Chan was appointed Creative Director of the first Hong Kong Liberatum Festival, an international cultural festival and summit.
Rosey released her debut album 'ONE' in 2010. The album was produced by the singer-songwriter Sting and featured tracks by, Bach, Debussy, Bill Evans and Tom Waits. Her next album '8 years of my life' (2017 release) is currently in production.
Rosey Chan currently lives and works in London where she performs and collaborates on a various dance, visual art, film, music, and fashion projects.
ONE (2010)
Short Films
Improvisation for the Left Hand[1]
China-Town 2011[2]
An afternoon in Como 2014 [3]
A day in the life... [4]
Jaguar Cars campaign 'Alive' [5]
Parametricism | Patrik Schumacher | Zaha Hadid and Rosey Chan [6]
Documentaries
Sky Arts 3D - 'Diva' (China-Town Productions, Red Mullet 2011)
One & Other a Portrait of Trafalgar Square - (Red Mullet, 2009)
Rosey Chan Wikipedia