Website

www.ken-on.co.jp/rosa/

Years active

2001–present




Born

June 22, 1985 (age 35) (

1985-06-22

)

Movies and TV shows

Koishite Akuma, Detroit Metal City, Oh! My Girl!!, Dandori, Unfair: The Movie




Similar People
Glico ice cream tv cm rosa kato
Rosa Kato (加藤 ローサ, Katō Rōsa, born 22 June 1985) is a Japanese actress and commercial model.
Contents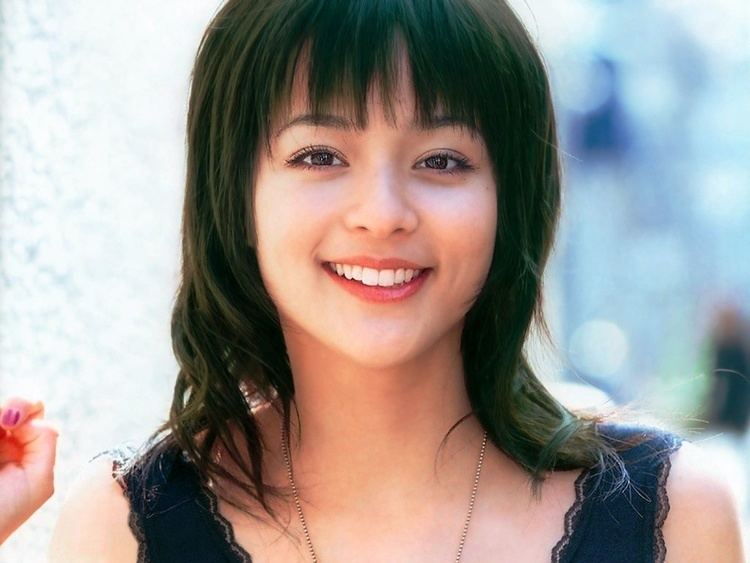 Career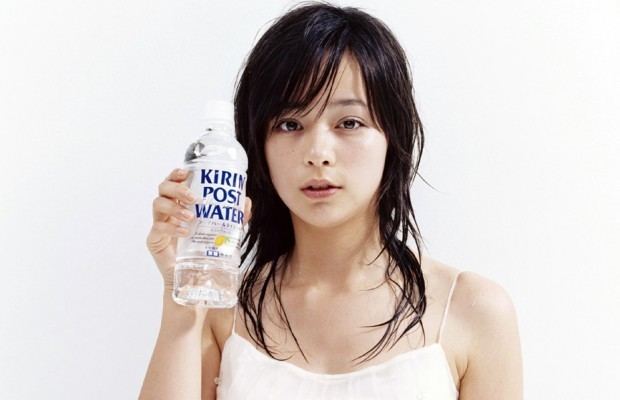 From April 2004 to March 2005, Kato was a regular guest student on Italian Conversation, a 25-minute NHK TV program for beginners of Italian. She subsequently began appearing in commercials and became a popular model after appearing in Zexy, a Japanese bridal magazine, in 2004.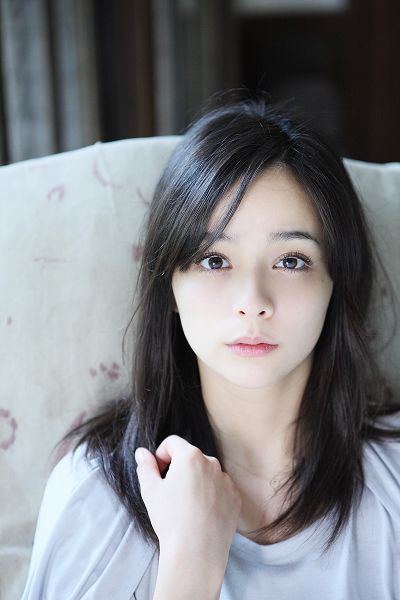 She appeared in the Japanese film Tokyo Tower with Jun Matsumoto in 2005. In late 2005, she began appearing in Japanese television dramas such as Kindaichi Shonen no Jikenbo. She later won the "Best Newcomer Award" for her performance in Dance Drill (also known as Dandori in Japan) in 2006.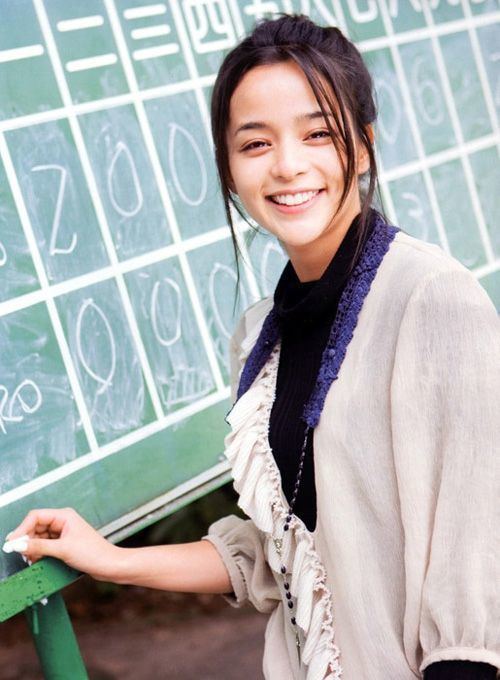 In 2007, she starred in the Japanese drama Jotei with Hana Yori Dango actor Shota Matsuda. In 2008, Kato appeared in several TV dramas such as Oh! My Girl! with Mokomichi Hayami and Change with Takuya Kimura.
Early life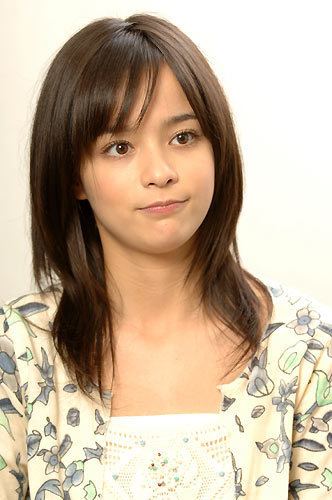 Kato's mother was Japanese and her father was Italian they met at an Italian restaurant her father worked at in Yokohama. When Rosa was five years old, the family moved to Naples, Italy. At that time she was able to speak and understand Italian, but has since forgotten almost every word. Hence, Kato was a regular guest student on Italian Conversation NHK TV program. She was named Rosa after her paternal grandmother.
Personal life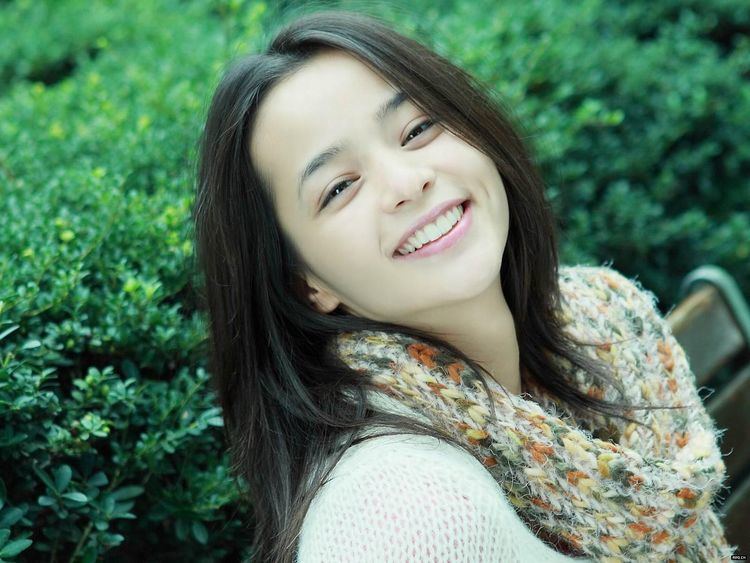 On 22 June 2011, Kato's 26th birthday, she married Japanese football player Daisuke Matsui. The next day, she announced on her blog her four-month pregnancy with their first child. She later gave birth to a son.
Awards
50th Television Drama Academy Awards: Best Newcomer (Dance Drill)
Filmography
Actress
2022
Atom's Last Shot (TV Series)
2021
Land of Beauty (TV Series)
2020
Jigoku no Girlfriend (TV Series)
as
Shimada Kana
- The Last Supper (2020) - Shimada Kana
- Happiness that interferes with "Happiness" (2020) - Shimada Kana
- The true identity of "believe" (2020) - Shimada Kana
- Because I want to eat quickly (2020) - Shimada Kana
- The savior is here! I want to believe it (2020) - Shimada Kana
- Flower field, I have passed by (2020) - Shimada Kana
- What's this? I don't like it (2020) - Shimada Kana
- I'm sorry, mom, weird dream, I've had it (2020) - Shimada Kana
- Hide your true intentions, don't hide your hips (2020) - Shimada Kana
- The beginning of Communal Life (2020) - Shimada Kana
2012
Girls for Keeps
as
Hiroko Anzai
2011
Fuyu no sakura (TV Series)
as
Mukai Anna / Anna mukai
- Episode #1.9 (2011) - Mukai Anna
- Episode #1.8 (2011) - Mukai Anna
- Episode #1.7 (2011) - Mukai Anna
- Episode #1.6 (2011) - Mukai Anna
- Episode #1.5 (2011) - Mukai Anna
- Episode #1.4 (2011) - Mukai Anna
- Episode #1.3 (2011) - Mukai Anna
- Episode #1.2 (2011) - Mukai Anna
- Episode #1.1 (2011) - Anna mukai
2010
Pro Golfer Hana (TV Series)
as
Hana nomiya
2010
Bungo: Nihon bungaku shinema (TV Series)
2010
Pâfekuto burû (TV Movie)
2009
Koishite akuma: Vanpaia bôi (TV Series)
as
Makoto Natsukawa
- Episode #1.10 (2009) - Makoto Natsukawa
- Episode #1.9 (2009) - Makoto Natsukawa
- Episode #1.8 (2009) - Makoto Natsukawa
- Episode #1.7 (2009) - Makoto Natsukawa
- Episode #1.6 (2009) - Makoto Natsukawa
- Episode #1.5 (2009) - Makoto Natsukawa
- Episode #1.4 (2009) - Makoto Natsukawa
- Episode #1.3 (2009) - Makoto Natsukawa
- Episode #1.2 (2009) - Makoto Natsukawa
- Episode #1.1 (2009) - Makoto Natsukawa
2009
Samayoi zakura (TV Movie)
2009
Door to Door (TV Movie)
as
Saori Nozaki
2009
Ketsuekigata betsu onna ga kekkon suru hôhô (TV Series)
as
Sachie Harukawa
- 'A' gata onna ga kekkon suru hôhô (2009) - Sachie Harukawa
2008
Ô! Mai gâru!! (TV Series)
as
Mineko Fuji
- We Are Family, a Bond Between Mother and Daughter- (2008) - Mineko Fuji
- The Daddy who didn't die! (2008) - Mineko Fuji
- The Secret Bared!? (2008) - Mineko Fuji
- Mommy's back!? (2008) - Mineko Fuji
- A Novelist's Debut Decided (2008) - Mineko Fuji
- Daddy's Test!! What Is There to Scold? (2008) - Mineko Fuji
- Korean Star Panic!? (2008) - Mineko Fuji
- There Is No Money!! (2008) - Mineko Fuji
- I am not a servant! (2008) - Mineko Fuji
2008
Tengoku wa mada tôku
as
Chizuru
2008
Watashi ga shindemo sekai wa ugoku (TV Series)
2008
Honto ni atta kowai hanashi: Natsu no tokubetsu hen 2008 (TV Movie)
as
Nanami Masumoto
2008
Detoroito Metaru Shiti
as
Yuri Aikawa
2008
Change (TV Series)
as
Hikaru Miyamoto
- Episode #1.10 (2008) - Hikaru Miyamoto
- Episode #1.9 (2008) - Hikaru Miyamoto
- Episode #1.8 (2008) - Hikaru Miyamoto
- Episode #1.7 (2008) - Hikaru Miyamoto
- Episode #1.6 (2008) - Hikaru Miyamoto
- Episode #1.5 (2008) - Hikaru Miyamoto
- Episode #1.4 (2008) - Hikaru Miyamoto
- Episode #1.3 (2008) - Hikaru Miyamoto
- Episode #1.2 (2008) - Hikaru Miyamoto
- Episode #1.1 (2008) - Hikaru Miyamoto
2007
Sumairu seiya no kiseki
as
Shizuka Yamaguchi
2007
Pokémon: The Rise of Darkrai
as
Alice (voice)
2007
Tokkyu Tanaka 3 Go (TV Series)
as
Kotone Shibuya
2007
Anfea: The Movie
as
Hiroko
2007
Tsubasa no oreta tenshitachi (TV Series)
as
Kana Nakagawa
- Episode #2.3 (2007) - Kana Nakagawa
2006
Yakusha damashii! (TV Series)
as
Azusa Rina
2006
Yoru no pikunikku
as
Anna Sakaki
2006
Ichiban kirei na mizu
as
Ai Tanimura
2006
Yôki na gyangu ga chikyû o mawasu
as
Shoko
2005
Itsuka nami no kanata ni
2005
Yukuna! Ryûma (TV Series)
2005
Tameiki no riyuu (TV Series)
as
Karen Washio
2005
Tokyo Tower
as
Yuri (as Rosa Kato)
2004
Matthew's Best Hit TV (TV Series)
as
Panelist
- Episode dated 15 September 2004 (2004) - Panelist
Self
2012
Chô Saigen! Mystery (TV Mini Series)
as
Self
2008
Smap×Smap (TV Series)
as
Self - Skit guest
- Episode dated 19 May 2008 (2008) - Self - Skit guest
2003
Sekai baribari value (TV Series)
2002
Dômoto tsuyoshi no shôjiki shindoi (TV Series)
as
Self
References
Rosa Kato Wikipedia
(Text) CC BY-SA