Covid-19




Comedy, Family, Fantasy




Bill Conti




Sam Harper




English






Daniel Stern




January 29, 2002





United States






July 9, 1993




Thomas Ian Nicholas

(Henry Rowengartner),

Colombe Jacobsen-Derstine

(Becky),

Gary Busey

(Chet Steadman),

Albert Hall

(Martinella),

Amy Morton

(Mary Rowengartner),

Dan Hedaya

(Larry 'Fish' Fisher)


Southpaw

,

Pulp Fiction

,

Foxcatcher

,

Rocky

,

Cars

,

Bull Durham




The Chicago Cubs needed a miracle... They got Henry Rowengartner.
A freak accident causes 12-year-old Little League player Henry (Thomas Ian Nicholas) to become such a powerful and accurate pitcher that the Chicago Cubs sign the junior high student to a contract. Unprepared for such a high-pressure environment, Henry falters until aging fastballer Chet Steadman (Gary Busey) takes him under his wing and teaches him how to play in the big leagues. Meanwhile, his mothers venal boyfriend (Bruce Altman) tries to sell Henrys contract to a hated opposing team.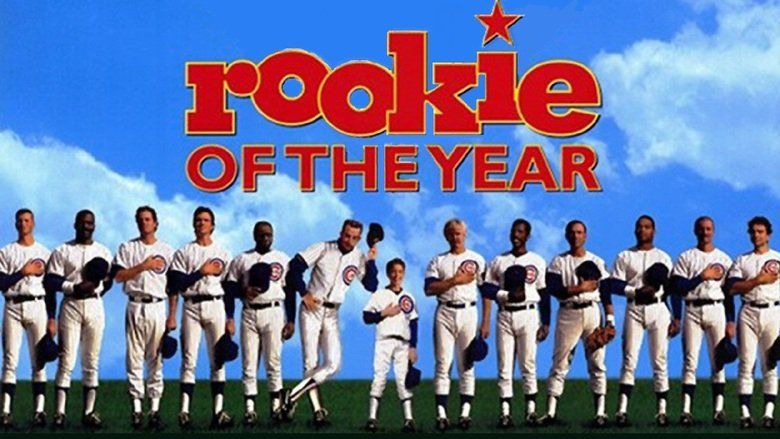 Rookie of the Year is a 1993 American sports comedy film starring Thomas Ian Nicholas and Gary Busey as players for the Chicago Cubs baseball team. The film is a remake of the 1954 film Roogies Bump with the same basic plot. A youngster develops a knot on his arm an becomes a "phenom" for the Brooklyn Dodgers. But the knot suddenly disappears and he returns to a normal life.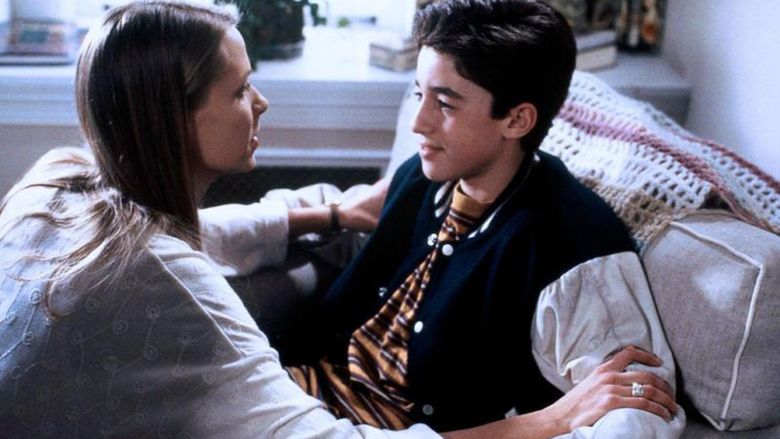 The cast also includes Albert Hall, Dan Hedaya, Eddie Bracken, Amy Morton, Bruce Altman, John Gegenhuber, Neil Flynn, Daniel Stern (who also directed) and an uncredited John Candy.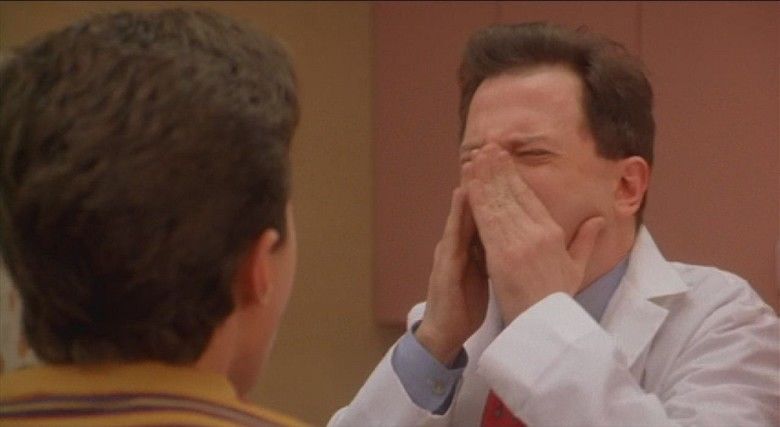 12-year-old Henry Rowengartner, whose late father was a minor league baseball player, grew up dreaming of playing baseball, despite his physical shortcomings. After Henry's arm is broken while trying to catch a baseball at school, the tendon in that arm heals too tightly, allowing Henry to throw pitches that are as fast as 103 mph. Henry is spotted at nearby Wrigley Field by Larry "Fish" Fisher, the general manager of the struggling Chicago Cubs, after Henry throws an opponent's home-run ball all the way from the outfield bleachers back to the catcher, and it seems that Henry may be the pitcher that team owner Bob Carson has been praying for.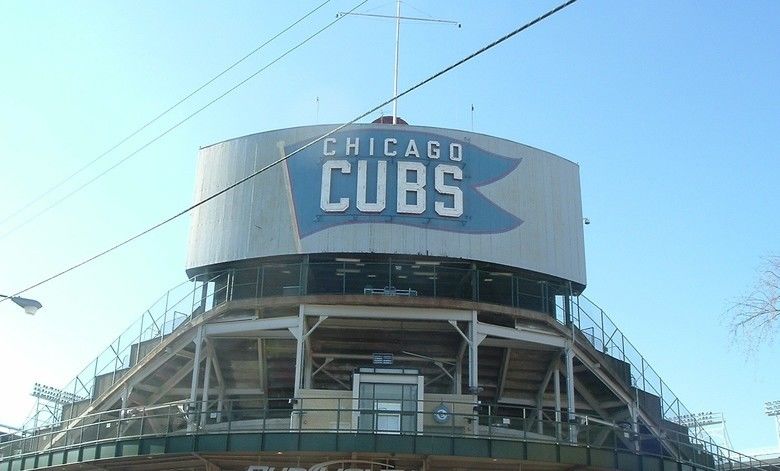 Henry Rowengartner (Nicholas), 12-year-old Little Leaguer, has dreams of playing in the major leagues. One day, Henry breaks his arm trying to catch a fly ball (he slips on another ball that is lying on the ground) and has to wrap it in a cast. Once the arm is healed, the doctor removes the cast and discovers Henrys tendons have healed "a little too tight," thus enabling Henry to cock his arm back and fire it forward with incredible force.
A fateful trip to Wrigley Field for a Chicago Cubs game results in Henrys friends getting a home run ball hit by the visiting team, the Montreal Expos. However, when they give it to Henry to throw back onto the field (per Wrigley tradition), his tightly-healed arm throws the ball so hard that it reaches home plate on the fly. Looking for a miracle to save the club, which is suffering slumping attendance, general manager Larry Fisher (Hedaya) tries to get the kid to join the Cubs.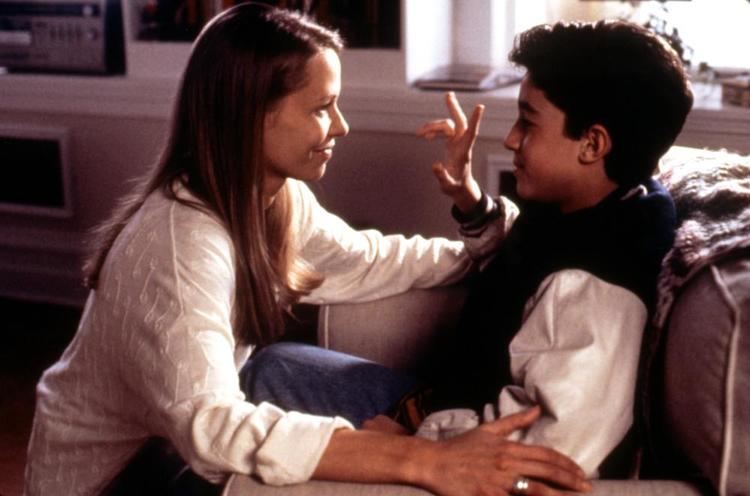 For the remainder of the season, Henry has to juggle the culture shock of actually playing in the major leagues - working with one of his heroes, aging pitcher Chet "Rocket" Steadman (Busey) and spending time with his friends. Under it all, his mother, Mary (Amy Morton), tries to keep him grounded while resisting attempts by Fisher and her boyfriend, Jack (Altman), to exploit his newfound fame.
Thomas Ian Nicholas as Henry Rowengartner
Gary Busey as Chet "Rocket" Steadman
Amy Morton as Mary Rowengartner
Patrick LaBrecque as George
Robert Hy Gorman as Clark
Bruce Altman as Jack Bradfield
Dan Hedaya as Larry "Fish" Fisher
Albert Hall as Sal Martinella
Eddie Bracken as Bob Carson
Daniel Stern as Phil Brickma
Neil Flynn as Okie
W. Earl Brown as Frick
Ian Gomez as Odd Bellman
Andy Berman as Ernie
Colombe Jacobsen as Becky Fraker
John Candy as Cliff Murdoch (uncredited)
Barry Bonds as himself
The Dodger Stadium scenes were filmed at U.S. Cellular Field, then known as Comiskey Park.
A young adult novelization of the film was written by Todd Strasser in 1993. At one point, Henry hits a grand slam due to his incredible arm strength. However, this stands in contrast to what occurs in the film, as Henry is not shown to be a competent hitter.
Elmer - the Great (1933). Major League II (1994). Neil Flynn appears in Rookie of the Year and Major League. Little Big League (1994). Major League: Back to the Minors (1998).
The film has received mostly mixed reviews from critics, receiving just a 39% on Rotten Tomatoes based on reviews from 18 critics.
Rookie of the Year (film) Wikipedia
(Text) CC BY-SA
Rookie of the Year (film) IMDb
Rookie of the Year (film) Rotten Tomatoes
Rookie of the Year (film) themoviedb.org