Birth name

Veronica Sampson




Years active

2010–present




Website

www.ronikamusic.com




Albums

Selectadisc




Name

Veronica Sampson




Occupation(s)

Singer-songwriter DJ




Labels

RecordShop




Role

Singer






Genres

Synthpop, Funktronica, Nu-disco




Similar People

Drop Out Orchestra, Herve, Shook, 80KIDZ, Natalie Duncan
Ronika (born Veronica Sampson) is an English singer-songwriter and DJ. Born in Nottingham, she writes, sings and produces her own music. Although relatively new to the music scene, Ronika has gained a lot of attention for her electro and disco-inspired music, particularly from music website Popjustice, where two of her tracks were featured as Song of the Day in May 2011.
Contents
Early life and career beginnings
Ronika was born Veronica Sampson in Nottingham, where she started writing, singing and producing music from an early age. Listening to Squarepusher at after-parties enticed her to start programming beats; she began experimenting with a four-track machine at home, visited a local studio at weekends to learn more about recording, and immersed herself in soul, disco, funk, electro and hip hop. Eventually, she began DJing at local clubs and house parties. She has also been a guest vocalist with Nottingham band Swimming and collaborated with producer Lillica Libertine to form Hotline. Libertine contacted Ronika through Myspace: "He sent me the track, I recorded my bits and then we sent it back... He said he wanted a bit of early Madonna and a bit ethereal."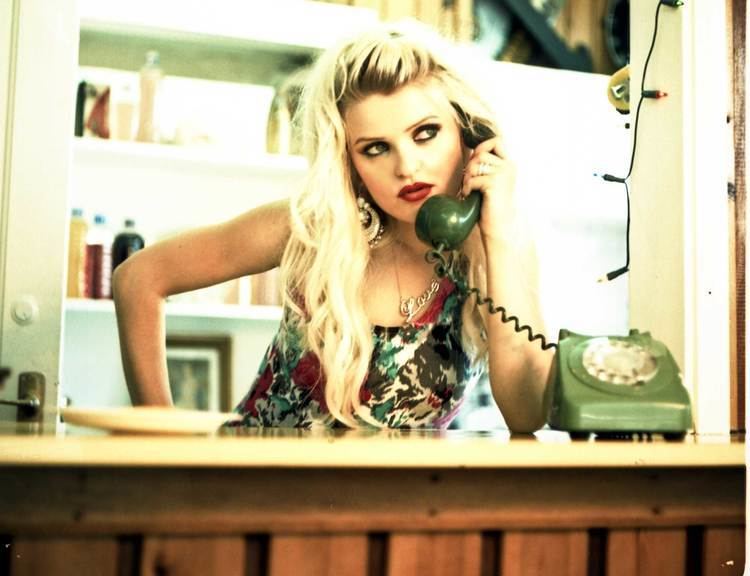 Ronika's debut album, All That We Know, was completely self-financed and self-produced in her bedroom studio. Shortly after she finished the record, she was awarded £10,000 by the BBC Performing Arts Fund through the Urban Music scheme, which involved taking part in lectures and listening to industry experts.
2010–12: Extended plays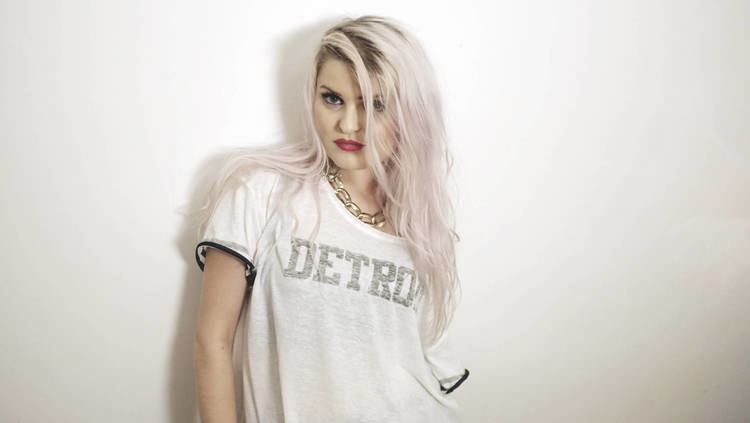 To date, Ronika has released three extended plays on her own record label, RecordShop: Do or Die/Paper Scissors Stone EP on 26 April 2010, Forget Yourself/Wiyoo EP on 13 June 2011 and Only Only/In the City on 3 October 2011. She was featured as The Guardian '​s "New Band of the Day" on 18 February 2010, with critic Paul Lester describing her as "a bit like early Madonna or a Gwen Stefani styled by George at Asda", while referring to her music as late-period disco, electro-funk and synthpop. The Sunday Times gave Ronika's Forget Yourself/Wiyoo EP a positive review, writing that she "rises above mere note-perfect pastiche: her handling of the source material is so adept, and the results are so fab and imbued with such understanding and affection, that the fact the EP is more reverent than revelatory matters not a jot."
Ronika's single "Automatic" was released on 9 April 2012. Popjustice praised it as "an infectious, handclap-happy deep-groove 'jam'", while the NME called it "pop music for credible pop fans, from the right '80s references (Tom Tom Club, Prince) to the patina of DIY grain in the bit-crunched laptop production."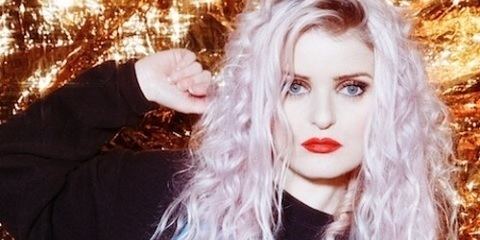 Ronika supported Little Boots' gig at London's XOYO on 4 May 2012. She collaborated with British DJ Herve on the song "How Can I Live Without You (Make It Right)", which premiered on Annie Mac's BBC Radio 1 show on 4 May 2012, and was released digitally on 15 July 2012.
2013–present: Selectadisc
On 22 April 2013, Ronika released an EP titled Rough n Soothe. In a review of the title track, Pitchfork Media stated that Ronika "creates an alluring work that is equal parts charming and cheeky." Her official debut album, Selectadisc, was released on 2 June 2014 to digital music retailers on RecordShop, and on 20 June on 12" vinyl in a limited run of 500 copies. Named after a Nottingham independent record store that closed down in 2009, the album was preceded by the track "Shell Shocked", which was made available on 12 March 2014 upon pre-ordering the album.
Upon its release, Selectadisc was met with rave reviews from music critics. The Guardian highlighted the album's "groove-laden basslines and deep soul vocals" and dubbed it "one of the year's sprightliest releases", while The Observer opined that the album's "bold, ecstatic songs draw on [...] synthetic 80s dance music [...] But don't call it a throwback: this is a thoroughly contemporary singer aiming with confidence at the charts and the clubs." Mojo lauded the album as a "masterfully assured collection of joyful pop songs", and Mixmag wrote that "Ronika has cherry-picked key influences to create one of 2014's most assured and fun-filled debut albums."
Discography
Studio albums
Selectadisc (2014)
Extended plays
Do or Die/Paper Scissors Stone EP (2010)
Forget Yourself/Wiyoo EP (2011)
Only Only/In the City (2011)
Rough n Soothe (2013)
Marathon (2014)
Singles
"Automatic" (2012)
Songs
Only Only
Forget Yourself
Wiyoo
Rough n' Soothe
In the City
Shell Shocked
Search Siren
Believe It
Dance
What's In Your Bag
How Can I Live Without You
Video Collection
1000 Nights
World Is Turning
Earthrise
Paper Scissors Stone
Clock
Marathon

References
Ronika Wikipedia
(Text) CC BY-SA