Nationality

American




Name

Rodney Rippy





Role

Former Child Actor




Movies

Checking the Gate







Born

July 29, 1968 (age 55) (

1968-07-29

)

Long Beach, California, U.S.




Alma mater

California State University, Dominguez Hills




Occupation

Child actor and television personality




Website

www.rodneyallenrippy.net




Education

California State University, Dominguez Hills





Similar

Mason Reese, Emmanuel Lewis, Adam Rich
5minute drive fireball s guest is actor rodney allen rippy jack in the box ep24
Rodney Allen Rippy (born July 29, 1968) is an American former child actor. He appeared in TV commercials for the fast-food chain Jack in the Box in the early 1970s, as well as in numerous roles in television and movies.
Contents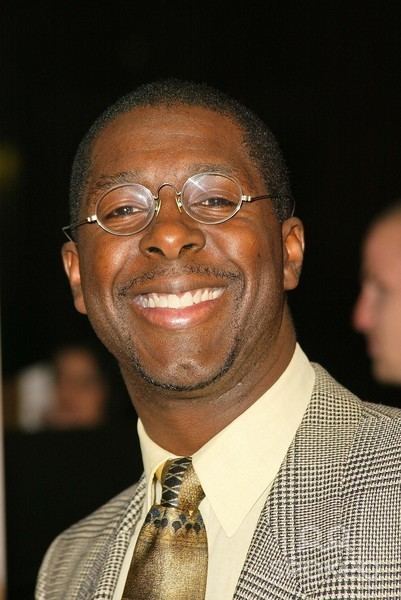 Rodney allen rippy live on the set of american voice
Early career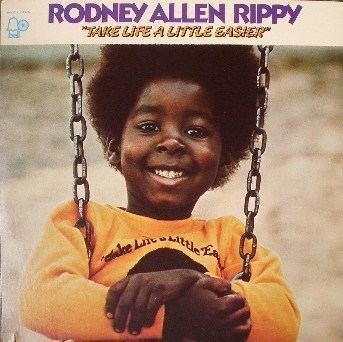 In the Jack in the Box advertisements, Rippy was seen trying to wrap his mouth around the super-sized Jumbo Jack hamburger. The tag line "It's too big to eat!" (pronounced "It's too big-a-eat!") became a catch-phrase. Another spot showed Rippy giggling while singing the song "Take Life a Little Easier," which was released as a single by Bell Records in the fall of 1973 in the wake of the commercial's popularity.
The 45 r.p.m. single (b/w "World of Love") appeared on the Billboard magazine "Bubbling Under" chart in October 1973, peaking at #112. At the age of five, Rippy became the youngest person ever to make any Billboard music chart.
Rippy subsequently had guest roles in many popular television shows, including The Six Million Dollar Man, Marcus Welby, M.D., Police Story, and The Odd Couple (Rodney played himself and was the owner of the building where Oscar and Felix lived). He also appeared frequently on talk shows such as The Tonight Show Starring Johnny Carson and Dinah's Place with Dinah Shore. Rippy also had a co-starring role on the CBS Saturday morning children's show The Harlem Globetrotters Popcorn Machine.
Rodney made his big screen debut (uncredited, filmed before the Jack in the Box spots) in the Mel Brooks comedy Blazing Saddles in 1974. He portrayed a young Sheriff Bart aboard his parents' buckboard wagon after a brutal Sioux nation attack. When the Sioux chief, portrayed by Brooks, allows the pioneers passage (for being darker than the Sioux are), Rippy says his only line, "Thank you." In a Peanuts newspaper comic strip dated July 3, 1974, Snoopy awakens from a dream in which he "had been invited out to dinner by Rodney Allen Rippy!"
Later career
Rippy graduated from California State University, Dominguez Hills in 1995. He has taken on a few acting roles since his childhood stardom, filming a few episodes of Parker Lewis Can't Lose in the early 1990s, appearing in the 1997 independent film, Former Child Star and the 2003 David Spade comedy Dickie Roberts: Former Child Star.
Rippy is a partner in the film production company, Bow Tie Productions, and spokesman for Hurricane Housing Relief. He worked at KABC-TV in Los Angeles, California. A resident of Carson, California, he has served as Master of Ceremonies for the Carson Relay For Life (Rippy's mother died of cancer in 1986). He was at one time a national director of marketing with Metro Networks (Westwood One).
Mayoral Race 2013
The Washington Post reported on April 26, 2013, that Rippy was a candidate for mayor of Compton, California. He decided to bow out of the race after finishing 10th out of 12 candidates in the election's primary.
Filmography
Actor
-
Bucks of America (filming)
as
Bucks' Militia
2019
The MissAdventures of Camp Elaine (TV Series)
as
Rodney Allen Rippy
- Burbank!? (2019) - Rodney Allen Rippy
2018
Howie Goes to Hollywood (TV Series)
as
Rodney / Ronnie
- After the Chicken Wings (2018) - Rodney
- It's Still Too Big (2018) - Ronnie
2017
David Heavener Live (TV Series)
as
Guest
- Jack in the Box star Exposes Evil in Hollywood (2017) - Guest
2012
Misplaced (Short)
as
Trick
2003
Dickie Roberts: Former Child Star
as
Rodney Allen Rippy
1992
Muscle Rock Madness (Video)
1990
Parker Lewis Can't Lose (TV Series)
as
Customer #2 / Rodney / Student
- Civil Wars (1992) - Customer #2
- Rent-A-Kube (1990) - Rodney
- Close But No Guitar (1990) - Student
1980
Oh, God! Book II
as
Charlie
1980
Vega$ (TV Series)
as
Boy
- The Hunter Hunted (1980) - Boy
1977
Laugh-In (TV Series)
as
Guest Performer / Guest Star
- Episode #1.6 (1978) - Guest Performer
- Episode #1.2 (1977) - Guest Star
1976
Most Wanted (TV Series)
as
Jimmy Fort
- The Two Dollar Kidnapper (1976) - Jimmy Fort
1976
Police Story (TV Series)
as
Jeb
- 50 Cents-First Half Hour, $1.75 All Day (1976) - Jeb
1975
The Six Million Dollar Man (TV Series)
as
Ernest Cook
- The Blue Flash (1975) - Ernest Cook
1975
The Odd Couple (TV Series)
as
Rodney Allen Rippy
- The Rent Strike (1975) - Rodney Allen Rippy
1974
Medical Center (TV Series)
as
Josh
- The Hostile Heart (1974) - Josh
1973
Marcus Welby, M.D. (TV Series)
as
Little Boy / Jeffrey
- Child of Silence (1974) - Little Boy
- The Light at the Threshold (1973) - Jeffrey (as Rodney Alan Rippy)
1974
The Harlem Globetrotters Popcorn Machine (TV Series)
1974
Blazing Saddles
as
Bart - Age 5 (uncredited)
Producer
-
Who were the Bucks of America? (TV Mini Series documentary) (associate producer) (pre-production)
-
Bucks of America (associate producer) (filming)
2015
Rise and Shine (Documentary short) (executive producer)
Camera Department
2003
Checking the Gate (second camera operator)
Soundtrack
2003
Dickie Roberts: Former Child Star ("Child Stars on Your Television")
Self
-
Keeping It Real with Kym (TV Series) (post-production)
as
Self
2018
The 87th Annual Hollywood Christmas Parade (TV Special)
as
Self
2015
Rise and Shine (Documentary short)
as
Self - Interviewee
2013
Love All Humans (Documentary)
as
Self
2013
Reach Around Radio (TV Series)
as
Self
- Episode dated 8 April 2013 (2013) - Self
2009
ADHDtv: With Lew Marklin (TV Series)
as
Self - celebrity guest
- Drew Rides the Red Carpet (2009) - Self - celebrity guest
2005
50 Cutest Child Stars: All Grown Up (TV Movie documentary)
as
Self
2005
VH1 News Presents (TV Series documentary)
as
Self
- Michael Jackson's Secret Childhood (2005) - Self
2003
Classmates (TV Series)
as
Self
- Episode #1.32 (2003) - Self
2003
TV Land Awards: A Celebration of Classic TV (TV Special)
as
Self
1997
Former Child Star
as
Self
1986
Ebony/Jet Showcase (TV Series)
as
Self
- Episode dated 3 October 1986 (1986) - Self
1986
Hour Magazine (TV Series)
as
Self
- Episode dated 10 September 1986 (1986) - Self
1974
Dinah! (TV Series)
as
Self
- Episode #1.104 (1975) - Self
- Episode #1.5 (1974) - Self
1974
The Mac Davis Show (TV Series)
as
Self
- Episode #1.7 (1974) - Self
1973
The Mike Douglas Show (TV Series)
as
Self
- Episode #13.216 (1974) - Self
- Episode #13.35 (1973) - Self
1974
Junior Showtime (TV Series)
as
Self
- Episode #8.10 (1974) - Self
- Episode #8.9 (1974) - Self
- Episode #8.8 (1974) - Self (as Master Rodney Allen Rippy)
1974
The 1st Annual Daytime Emmy Awards (TV Special)
as
Self - Presenter of Emmy Awards
1974
American Music Awards (TV Special)
as
Self
1973
Merv Griffin and the Christmas Kids (TV Special)
as
Self
1973
NBC Follies (TV Series)
as
Self
- Christmas Show (1973) - Self
1973
American Bandstand (TV Series)
as
Self
- Episode #17.7 (1973) - Self
1973
The Shape of Things (TV Special)
as
Self
1973
The Tonight Show Starring Johnny Carson (TV Series)
as
Self - Guest / Self
- Episode dated 19 October 1973 (1973) - Self - Guest
- Episode dated 10 September 1973 (1973) - Self
1973
Dinah's Place (TV Series)
as
Self
- Episode dated 17 October 1973 (1973) - Self
1973
The Merv Griffin Show (TV Series)
as
Self
- Phyllis Diller, Rodney Allen Rippy, Mac Davis, David Brenner, Stan Smith (1973) - Self
References
Rodney Allen Rippy Wikipedia
(Text) CC BY-SA