Name

Roberto Smeraldi







Roberto smeraldi interview with rob stewart
Roberto Smeraldi (born March 31, 1960) is a Brazilian environmental leader, founder and director, since 1989, of Amigos da Terra - Brazilian Amazonia - www.amigosdaterra.org.br, one of the most influential Brazilian NGOs. As journalist and author, he published essays and books on environment, development, sustainable enterprises, the Amazon, forestry, travel and culinary arts, as well as founded the website http://www.amazonia.org.br. He is also co-founder and vice-president of Atá http://institutoata.org.br, an institute about the relation with food, led by chef Alex Atala . He is author of a landmark definition of sustainability, in a book from 2005: "sustainability is a moving target, something you never reach at its center and of which you might rather learn to foresee the movements".
Contents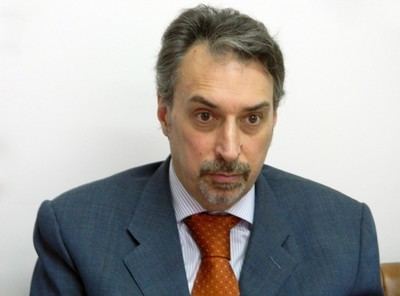 Entrevista com roberto smeraldi
Life
Smeraldi was born in Florence, Italy. He is a Brazilian and Italian national. After starting his career as a journalist and war correspondent, he joined the environmental movement in the mid-eighties. He became internationally known when he was elected Chairman of the International NGO Steering Committee for the United Nations Conference on Environment and Development, held in Rio de Janeiro in 1992, with over 100 heads of state. He had co-founded Friends of the Earth in 1989 with other Brazilian environmental leaders such as Fabio Feldmann, the congressman who authored the environmental chapter of the Brazilian Constitution.
Smeraldi regularly writes opinion editorials on mainstream newspapers. In Brazil, he served as a member of the National Commission on Social Determinants of Health (2006 - 2008) and of the Brazilian Forum on Climate Change (since 2000), both appointed by the President of the Republic. In 2013, he was appointed to the Committee for the Implementation of the Forestry Code, an ad hoc federal advisory body. He is also member of the Susteinability Board at Santander and Suzano companies. At international level, he co-chaired the "Climate and Forest Dialogue" and serves on the board of The Forests Dialogue, both hosted by Yale University (2004 - 2010). He was also member of the board of the global Roundtable for Sustainable Biofuels (2007 - 2010. In the past, he represented Friends of the Earth International at UN-ECOSOC in 1989-1999. From 1996 to 2004, he served as member and Chair of the International Advisory Group to the G-7 Pilot Program for Brazilian Rainforests. In 2012-2013, he acted as a member os ISEAL´s steering committee on Credibility Principles of Standards. He acted as senior advisor to various UN agencies, the World Bank and the President of the Republic of Brazil. In 2000, he was awarded with the Henry Ford Prize for Environmental Conservation.
His principal book is Novo Manual de Negócios Sustentáveis published in 2009 by Publifolha, about innovation and sustainability strategies in business.
Over the last few years, he was engaged with in raising a high-profile campaign by Amigos da Terra, to introduce better sanitary, quality and sustainability standards into Brazil´s cattle chains, in particular beef
Smeraldi is also a long-time practitioner in cooking labs and workshops, as well as engaged in a movement for promoting biodiversity-related terroirs for culinary purposes, along with other Brazilian and foreign gastronomes. In 2010, he launched, with over 40 of the most reputed world´s chefs, the São Paulo Charter on Gastronomy and Sustainability. He also writes culinary essays and acts as judge in gastronomic awards.
He is father of twin sons, Alessandro Michele and Lorenzo Michele, born on September 23, 2002, and lives in São Paulo with them and their mother, Claudia Romano.
References
Roberto Smeraldi Wikipedia
(Text) CC BY-SA