Specialism

botanic medicine




Died

August 1722





Role

Physician




Name

Robert Sibbald




Research

Botany, Medicine






Born

15 April 1641 (

1641-04-15

)

Edinburgh




Known for

President and founder of Royal College of Physicians of Edinburgh, Founder of Royal Botanic Garden Edinburgh First Professor of Medicine at Edinburgh University




Profession

physician, antiquary, geographer




Institutions

President, Royal College of Physicians of Edinburgh (1684), Edinburgh Professor of Medicine, Edinburgh University (1685)




Education

University of Edinburgh



ASLM Speakers Series Physician Assisted Dying - Robert Sibbald
Sir Robert Sibbald (15 April 1641 – August 1722) was a Scottish physician and antiquary.
Contents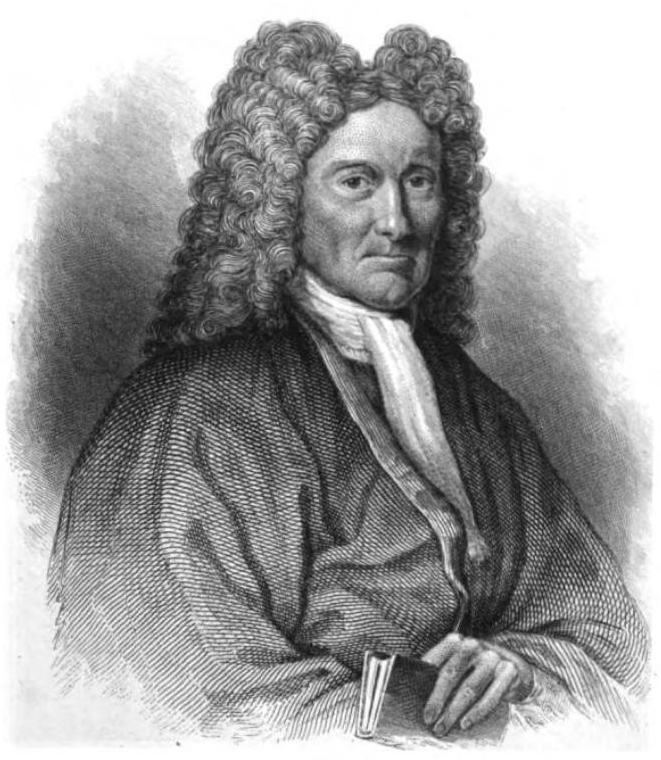 Life
Robert Sibbald was born into a prosperous landed family in Fife. His father was David Sibbald (brother of Sir James Sibbald, Bt. Keeper of the Great Seal of Scotland) of Rankeillor and his mother was Margaret Boyd (January 1606 – 10 July 1672) the daughter of Robert Boyd of Kipps in West Lothian. Sibbald's family lived first in Kipps but in 1645, to escape an outbreak of the plague, moved to the Sibbald's country home in Fife. Sibbald was educated at the Royal High School and in 1659 graduated MA and began to prepare for a career in the church. His theological studies only lasted six months before shifting his attention to medicine.
In March 1660, Sibbald set off to study at the University of Leiden. There he learned anatomy, surgery, botany, chemistry, and natural philosophy. Shortly after arriving in Leiden, Sibbald's father died and he was obliged to cut his medical studies short owing to financial strain. After only 18 months in Leiden, Sibbald moved to Paris to study for nine months. There he presented himself to be examined for 'his patent as Doctor' at Angers where fees were lower than Leiden. After graduating in 1662, he spent three months in London where he met Sir Robert Moray, president of the Royal Society.
Upon returning to Scotland, Sibbald set out to recreate the institutions he had encountered in Europe. Without such institutions, Sibbald believed Scotland would never be fit to take its place amongst the modern nations of Europe. He was a physician by profession and thus focused his attentions on founding institutions for the advancement of medicine.
In 1685 he was appointed the first professor of medicine at the University of Edinburgh. He was also appointed Geographer Royal in 1682, and his numerous and miscellaneous writings deal with historical, antiquarian, botanical and medical subjects. He based many of his cartographical studies on the work of Timothy Pont. Sibbald and his cousin, Andrew Balfour, were key figures in the creation of the Edinburgh Pharmacopoeia.
The wild flower Sibbaldia procumbens is named after him.
Throughout his life, Sibbald concerned himself not only with medicine, but also with the improvement of agriculture, mining, industry and commerce. He is buried in Greyfriars Kirkyard in Edinburgh in a vault against the southern wall.
Physic Garden
Sibbald's first project for improvement of Scotland was the creation of a physic garden to rival the King's Garden in Paris where he had studied botany in 1661. He enlisted the help of his cousin, Andrew Balfour and Patrick Moray, a prosperous landowner and well-known plant collector. In 1667, they created a garden near Holyrood Abbey and within a short time the garden contained over 800 medicinal plants.
Sibbald gained the financial support of the Town Council, the Town's College and the Faculty of Advocates. The garden was fully established by 1670 and in 1699 received a royal warrant.
The purpose of the garden was to supply fresh plants for medical prescriptions and to teach medical botany to students. The garden was looked after by James Sutherland who later became the Professor of Botany in the Town's College. In 1676, Balfour leased from the Town Council a second garden which belonged to the Trinity Hospital. The site of this garden can be found by platform 11 in Edinburgh Waverley Station, where there is a commemorative plaque. In 1763 the garden moved to an expanded site near Gayfield Square.
After years of expansion and development Sibbald's garden moved to its present site at Inverleith Row in 1820. The Royal Botanic Garden Edinburgh is the second oldest in Britain.
Royal College of Physicians of Edinburgh
One of the concepts that made up Sibbald's grand design for the advancement of Scotland was the foundation of a College of Physicians. As a student, Sibbald admired the medical colleges in Europe, which had been given the authority to license their graduates to practise medicine. In Scotland, it had long been the practise to go abroad to receive medical training, though there were no medical universities within Scotland to license practitioners.
Earlier attempts had been made to receive a royal charter to found a College of Physicians, though all had failed. Sibbald began holding meetings in 1680. A Royal Charter was signed on St Andrew's Day in 1681 and the Royal College of Physicians of Edinburgh was founded.
Taxonomy of the blue whale—Sibbaldus
The blue whale was originally named after Sibbald, who first described it scientifically.
Although the blue whale is today usually classified as one of eight species in the genus Balaenoptera, one authority still places it in a separate monotypic genus, Sibbaldus, but this is not widely accepted.
The blue whale was once commonly referred to as Sibbald's rorqual.
Works
Sibbald's historical and antiquarian works include:
1683: An Account of the Scottish Atlas. Folio, Edinburgh
1684: Scotia illustrata. Edinburgh
1699: Memoria Balfouriana; sive, Historia rerum, pro literis promovendis, gestarum a ... fratribus Balfouriis ... Jacobo ... et ... Andrea. Authore R.S.. Edinburgi: Typis Hæredum Andreæ Anderson
1699: Provision for the poor in time of dearth and scarcity
1707: History and Description of Stirlingshire Ancient and Modern. Edinburgh
1710: A History Ancient and Modern of the Sheriffdoms of Fife and Kinross. Edinburgh
1711: Description of the Isles of Orkney and Shetland. Folio, Edinburgh
1803: A History Ancient and Modern of the Sheriffdoms of Fife and Kinross. Cupar
1837: The Remains of Sir Robert Sibbald, containing his autobiography, memoirs of the Royal College of Physicians, a portion of his literary correspondence, and an account of his MSS.; [edited by James Maidment], 2 pt. in 1 vol. Edinburgh: [printed for the editor]; edition of thirty-five copies; the titlepage of the Autobiography bears the date 1833
1845: Description of the Isles of Orkney and Shetland (folio, Edinburgh)
References
Robert Sibbald Wikipedia
(Text) CC BY-SA