Covid-19
Robert McRay





Television actor








Conan the Adventurer, Legend of the Phantom, Bare Witness




Ralf Moller, Lee Montgomery, Robert E Howard
Robert was born Robert Wade Ray in 1962, in Wausau Wisconsin. He is the son of Alberta and Roger Ray, and is one of four siblings. He married Robyn Barbee Ray in San Clemente California in 1990.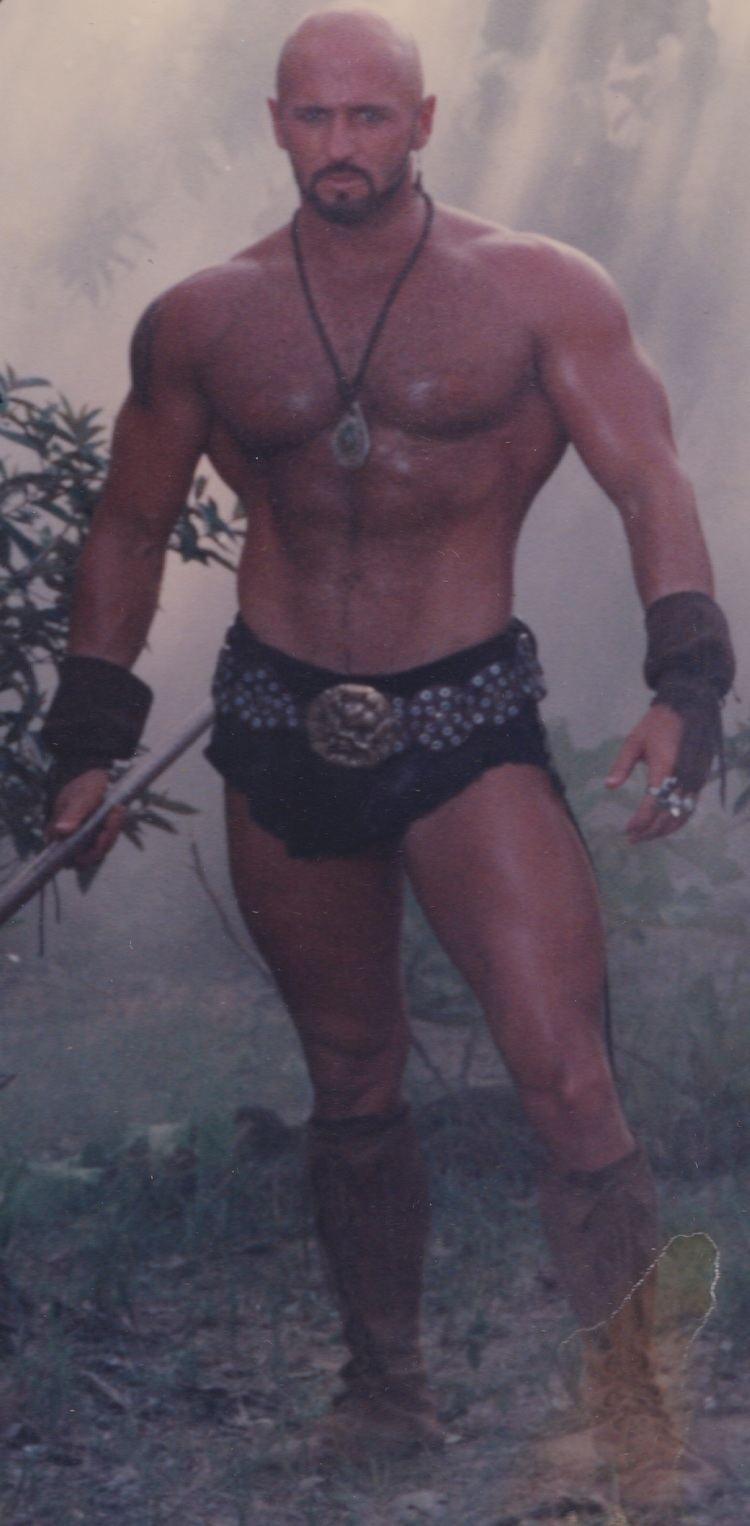 Robert's first experience in front of the camera was at age 5, on the children's television show, 'Romper Room'. Backstage, he was introduced to Edgar Bergen and Charlie McCarthy. After a move to the Pacific Northwest, his parents divorced. Robert was raised on various hippie communes, where education consisted of "Free-School" and adjusting back into the public system proved difficult. At age eleven, he became a ventriloquist, often volunteering performances at Children's hospitals and elderly care centers as a member of the entertainment group "Volunteer Varieties". Shuffled between various schools, the family moved north to live on the S'Klallam Indian reservation, outside of Poulsbo Washington. Additional moves followed before he opted on an early military enlistment in the Navy, at the young age of 17. He excelled in the new environment and was awarded as Naval Honor man upon graduating from bootcamp. He attended Electronics School (BEEP) at the Naval Training Center in San Diego, and graduated "Gunnery A school" at the Naval Training Center in Great Lakes Illinois. He passed the SEAL qualification tests and was transferred to B.U.D.S training in Coronado California, where a knee injury cut short his ability to continue. He served the rest of his enlistment at the Naval Amphibious Base in Coronado and was honorably discharged in 1981. He returned to the Pacific Northwest, where he put himself through Broadcasting school by becoming a professional dancer. Robert moved to Southern California in the mid 1980's and took a job handing out towels from behind the locker desk at the Hollywood YMCA, where he developed his skills as a sculptor, creating caricatures of various celebrities. Awarded as 'sculptor to the stars', his sculptures were depicted on television shows such as; AM Los Angeles, PM Magazine, and the KTLA Morning Show. Eventually, a series of personal setbacks left him broke and living on the streets of Hollywood... By the end of the 1980's, he managed to turn things around by becoming a post-production finisher of television spots and motion picture trailers for Disney/Touchstone.
Robert was awarded 'best actor' while still in school, and began his professional acting career in 1984, with a role on the television show 'Airwolf'. In the mid 90's, he and his friend set out to achieve a list of four specific ambitions in industry 1) a national commercial 2) A television series regular 3) The lead in a feature film 4) Produced writer for both TV and Film... He booked the national commercial for 'Foster's Beer', after which he changed his name to protect his privacy. More roles in television and feature films followed (most notably as a series regular on the action/adventure show Conan, the Adventurer, where he portrayed the mute sidekick named Zzeben), and as the leading duel-roles in the cheesy western film, Legend of the Phantom Rider. He achieved his remaining ambitions by becoming a produced writer in both Television and film, as well as a casting director for two series by the Showtime network. Robert has been awarded for his contributions to the industry, with a Halo award from the Southern California Motion Picture Council... In 2003, upon completion of the four ambitions and without any notice, Robert disappeared from Hollywood, to live in the rural mountains of Northern Idaho.
Mentored by the professional illustrator Joel Barbee, Robert's contributions to the arts have gained him the reputation of being one of the world's best sculptor/figure-makers, where his 'BIGHEAD mechanical sculptures' have been commissioned by international performers, and private collectors around the world. His larger-scale sculptures can be seen as both landmarks and commercial displays, including a 25-foot-tall Bigfoot sculpture in the Canadian town of Creston, British Columbia. Robert resurfaced in 2017, with a series of limited edition, relief sculptures. his works can be seen at: www.robertmcray.com
Robert McRay Wikipedia