Robert Florczak is an American artist and illustrator.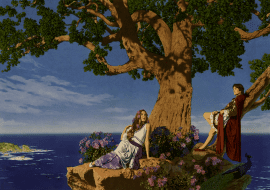 Growing up in Bound Brook, New Jersey and a student at Bound Brook High School. After graduation Florczak attended the Cooper Union in New York City, studied painting under Will Barnet, receiving a Bachelor of Fine Arts degree, was Artist-In-Residence at Widener University, and taught painting at The Art Institute of Philadelphia. As a professional artist, Florczak has enjoyed an active career that spans more than three decades, with extensive work in the fine art, advertising, entertainment, and publishing fields.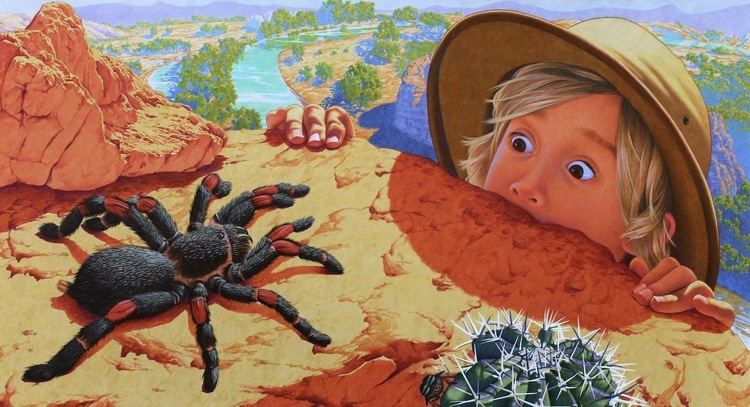 Florczak has produced the artwork for eight published picture books. Florczak's premiere book, "The Rainbow Bridge" was an American Bookseller Pick of the List. Following were "Rough Sketch Beginning" and "Birdsong". All three books were published by Harcourt. For Harper Collins, Florczak created the art for "The Persian Cinderella"; the book was on the master list for the 2001 Texas Bluebonnet Award. Charles Dickens' "The Magic Fish-bone" (Harcourt), with Florczak's captivating paintings, was released in 2000. "A Cowboy Christmas" (Simon & Schuster, 2001), was followed by "YIKES!!!", his first self-authored book, which was published by Scholastic's Blue Sky Press. 2004 saw the publication of "Horses Of Myth" (Dutton)

As a recording artist, Florczak has performed in venues ranging from nightclubs such as The Bitter End with partner Fred Radzik to concert halls such as Aspen's Wheeler Opera House. His music has been recorded and released internationally, including the soundtrack he composed and performed for the motion picture Roar, recorded in London with The National Philharmonic Orchestra.