As a young man, he moved to Las Vegas, Nevada to begin college. While in the United States, following his growing interest in martial arts, he began training Brazilian Jiu-Jitsu with Lewis-Perderneiras in 1998 and carried out a submission victory over Marcelo Garcia in 2007. Drysdale also made a successful MMA debut defeating Bastien Huveneers via arm triangle choke. Unfortunately Drysdale's career is tarnished by multiple failed drug tests.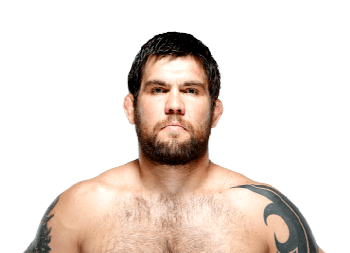 Beginning in the early 1990s, jiu-jitsu began growing in popularity worldwide and Brazil was quickly becoming the Mecca of jiu-jitsu. Robert returned to Brazil in 2002 to dedicate himself entirely to training and competing in Brazilian Jiu-Jitsu. Over the years he has trained continually, initially with Maromba Club and eventually team Brasa Jiu-Jitsu Club in São Paulo, Brazil.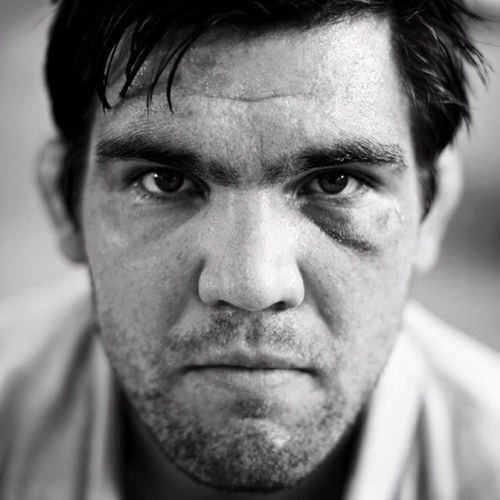 While training and competing for Brasa Club he received his Black Belt in 2004 from Léo Vieira.
In Brazil, he went on to win multiple national and world titles including the IBJJF world championship as a Black belt in 2005
He has competed and taught in various countries around the world, including Germany, United Kingdom, Denmark, Estonia, Poland, France, Sweden, Finland, Hungary, Mexico, Australia and New Zealand; while teaching and hosting seminars in cities across the United States.
Most recently he became the 2007 ADCC Submission Wrestling World Championship ADCC Submission Wrestling World Championship – Open Division ADCC, submitting Marcelo Garcia.
In early 2008, he returned to the USA where he trained with former UFC Champion, Randy Couture and former Pride Champion Wanderlei Silva.
Robert Drysdale made his amateur MMA debut with Tuff-N-Uff, winning his fight. Robert Drysdale was introduced on Countdown to UFC 101 as the BJJ coach of former UFC light heavyweight champion Forrest Griffin. He was also selected as a coach on TUF season 8 for the team coached by Frank Mir.
Drysdale made a successful professional MMA debut defeating Bastien Huveneers via arm triangle choke. In his next fight, Drysdale faced Clay Davidson, a King of the Cage veteran who entered the contest riding a six-fight win streak. Drysdale won via armbar in the first round.
It was announced on February 16, 2012 that Drysdale has signed a multi-fight deal with Legacy Fighting Championship. Drysdale eventually made his debut at Legacy Fighting Championships 12 and went on to defeat Isaac Villanueva, Chris Reed and D.J. Linderman under the Legacy FC banner all by submission in the first round.
Drysdale was expected to make his promotional debut against Ednaldo Oliveira on August 3, 2013 at UFC 163. However, Drysdale pulled out of the bout in mid-July citing a lingering staph infection.
Drysdale was expected to face Cody Donovan on November 16, 2013 at UFC 167. However, Drysdale was refused a fighting license by the Nevada State Athletic Commission (NSAC) after an out-of-competition drug test revealed that he had an elevated testosterone-to-epitestosterone ratio of 19.4:1.
Drysdale eventually made his debut on July 6, 2014 against promotion newcomer Keith Berish at The Ultimate Fighter 19 finale. He won the fight via submission in the first round. When asked after the fight by the announcer if he had jitters Drysdale said "I fight for my own personal reasons. I love the crowd, I love my friends, family, people who support me all these years. The pressure I put on myself, is myself only. It doesn't really matter where I am." However, Drysdale later failed a post-fight drug test for an elevated testosterone-to-epitestosterone ratio of 12:1. After failing his second drug test, Drysdale was released by the UFC.
In early 2016, Drysdale was brought in as the grappling coach for Joanna Jędrzejczyk's team on The Ultimate Fighter season 23.
1st place in the Abu-Dhabi Submission Wrestling World Championships – Open Division (ADCC)
3rd place in the Abu-Dhabi Submission Wrestling World Championships – -99 kg Division (ADCC)
2nd place in the BJJ World Championships (IBJJF/CBJJ)
3rd place in the BJJ World Championships – Open Division (IBJJF/CB
3x times BJJ World Champion (IBJJF/CBJJ)
1st place Black Belt World Championships (CBJJO)
2x National Brazilian National Champion (IBJJF/CBJJ)
1st place in the Brazilian National Championship open division (IBJJF/CBJJ)
3rd place World Championship (IBJJf/CBJJ)
1st place in the Scandinavian open
1st place in the Scandinavian open absolute division