Covid-19
Robert Carmine




Actor




Robert Schwartzman





1998–present




Actor/Musician




Rooney (Since 1999)






Robert Coppola Schwartzman


December 24, 1982 (age 32) (

1982-12-24

)

Los Angeles, California, U.S.




Jason Schwartzman, John Schwartzman, Matthew Orlando Shire, Stephanie Schwartzman




Talia Shire, Jack Schwartzman




Francis Ford Coppola, August Coppola, Leonard Schwartzman




The Princess Diaries, The Virgin Suicides, Somewhere, Lick the Star




Jason Schwartzman, Jack Schwartzman, Talia Shire, John Schwartzman, Erik von Detten
Robert Schwartzman (born December 24, 1982) is an American actor, musician, and film director, Schwartzman is also best known as the lead vocalist of the rock/pop band Rooney. He has also acted in the short black-and-white film Lick the Star and The Virgin Suicides, both directed and co-written by his cousin Sofia Coppola, as well as The Princess Diaries.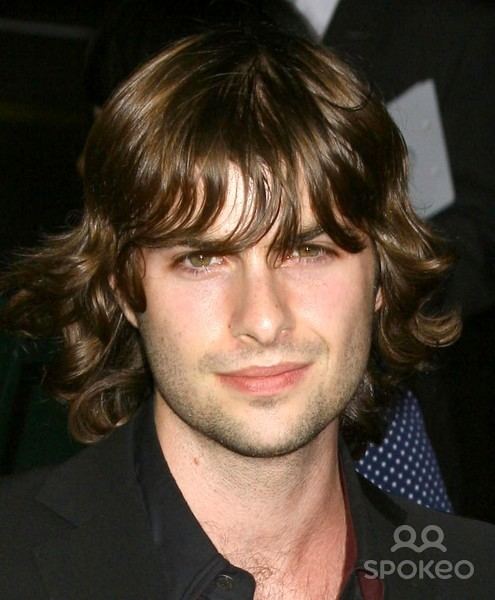 Schwartzman was born in Los Angeles, California, United States, he is the youngest of three boys of Talia Shire (née Coppola) and the late producer Jack Schwartzman. Many other members of Schwartzman's family are involved in film: he is the nephew of Francis Ford Coppola, cousin of Nicolas Cage, Sofia Coppola, Roman Coppola and Christopher Coppola, and grandson of Italia Coppola (née Pennino) and Carmine Coppola (the source of his old stage name) and his niece, Gia Coppola. His brother is Jason Schwartzman, lead singer of the band Coconut Records (also an actor and former drummer of the band Phantom Planet) and his half-siblings are Stephanie Schwartzman and cinematographer John Schwartzman. Schwartzman is of Jewish descent on his father's side and of Catholic Italian descent on his mother's side.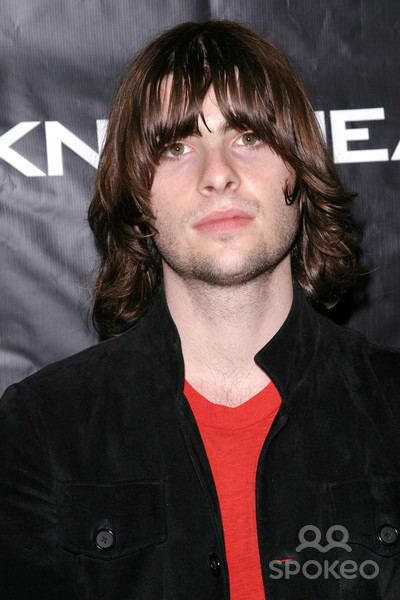 Schwartzman attended Windward School in Los Angeles, California. Schwartzman formed his band Rooney in his junior year of school in 1999. He left the band temporarily when he attended Eugene Lang College in New York City in 2001. Schwartzman wrote songs in his dorm room and flew home every month to perform new material for Rooney in his first semester at college. Most of the songs on the first Rooney album were written while in college. It was during this time that he realized that he wanted to go back to Los Angeles and pursue a professional career in music with Rooney.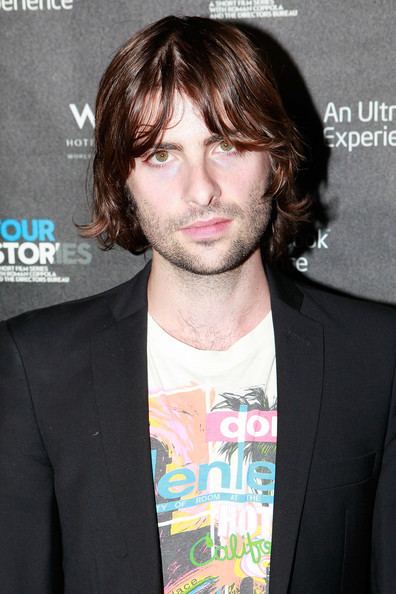 Shortly after he left school, he was signed to Geffen/Interscope records in early 2002. Rooney recorded their debut self-titled album in June 2002. They also were selected by Schwartzman's friend, Johnny Ramone, for the Ramones tribute album entitled We're A Happy Family, which was released in early 2003. Rooney opened for Weezer during their headlining tour in the summer of 2002, it was their first national support slot. The next tour the band landed was with the band The Strokes. Rooney's album was finally released in May 2003 and has since sold approximately 500,000 copies. The band had a cameo appearance in an episode of The O.C., "The Third Wheel". Their song "Blueside" was featured on the Tiger Woods PGA Tour 2004 soundtrack and their song "I'm Shakin'" was featured on an episode of the daytime soap opera All My Children.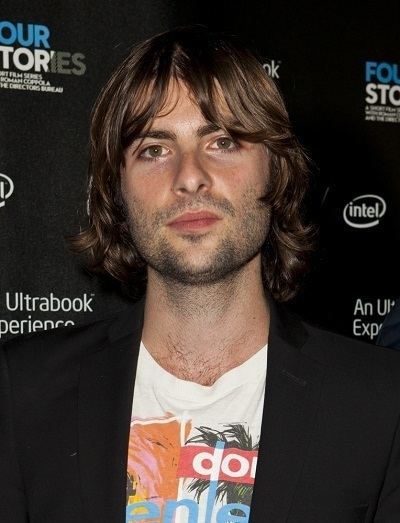 On November 16, 2004 the band issued their first DVD, Spit & Sweat. The hour-long documentary features interviews with the band and live performances from Los Angeles. The DVD also includes the videos for "Blueside", "I'm Shakin'", and "If It Were Up to Me". Following their 2006 summer tour, the band began the recording sessions for their second album. Three songs from previous sessions ("Don't Come Around Again", "Paralyzed", and "Tell Me Soon"), were kept for their new album, Calling the World. On March 6, 2007, the single "When Did Your Heart Go Missing?" was released on their official MySpace Page. The single also was used in commercials for the TV show Beauty and the Geek. The album was released to stores July 17, 2007 and debuted at #42 on The Billboard Top 100 Albums chart.
Robert Schwartzman released his first solo album, Double Capricorn, on October 25, 2011. All profits from the sale of the album will be donated to the Tibetan Healing Fund to help build a new birthing center. He scored the 2013 film Palo Alto with Devonte Hynes of Blood Orange.
In 2016, Schwarzmann wrote and directed Dreamland, starring Johnny Simmons and Amy Landecker. It had its world premiere at the Tribeca Film Festival on April 14, 2016. It was released in a limited release and through video on demand on November 11, 2016.
Rooney - Rooney (released May 20, 2003)
Rooney - Calling the World (released July 17, 2007)
Ben Lee - Ripe Partial composition contribution (song "Sex Without Love", 2007)
Demi Lovato - Don't Forget Partial composition contribution (song "Party", 2008)
Rooney - Iron Man: Armored Adventures Theme Song (released March 29, 2009)
Rooney - Wild One EP (released November 27, 2009 only through private band distribution but later released on Amazon.com February 3, 2010 and was soon available at other online-only media outlets; iTunes, Zune)
Rooney - Eureka, excluding track 4 (released June 8, 2010)
SoloBob - Fantastic 15 (released via Amazon.com July 27, 2010)
Robert Schwartzman - Double Capricorn (released October 25, 2011)
We the Kings - Sunshine State of Mind Partial composition contribution (song "Friday is Forever", 2011)
StarSystem -Pleasure District EP (released October 8, 2013)
Rooney: Spit and Sweat as Himself
A New Princess (The Making of the Princess Diaries) as Himself
Solobob as Himself
Clique Girls "Incredible" - 2008
Clique Girls "Clique Girlz EP" - 2008
Clique Girls "Then I Woke Up/Heaven Is Place on Earth" - 2008
Robert Schwartzman Wikipedia