Full Name

Robin Adair MacKenzie Brown

Born

November 17, 1926 (age 96) (

1926-11-17

)

Spouse

Elisse Pogofsky-Harris (m. 1986)

Parents

Margaret Brown, William Brown

Movies and TV shows




Similar People
Robert Brown (born Robin Adair MacKenzie Brown November 17, 1926), is a television actor most active in the 1960s and 1970s.
Contents
Robert Brown, A Career in Theater, Film and Television (Here Come the Brides)
Biography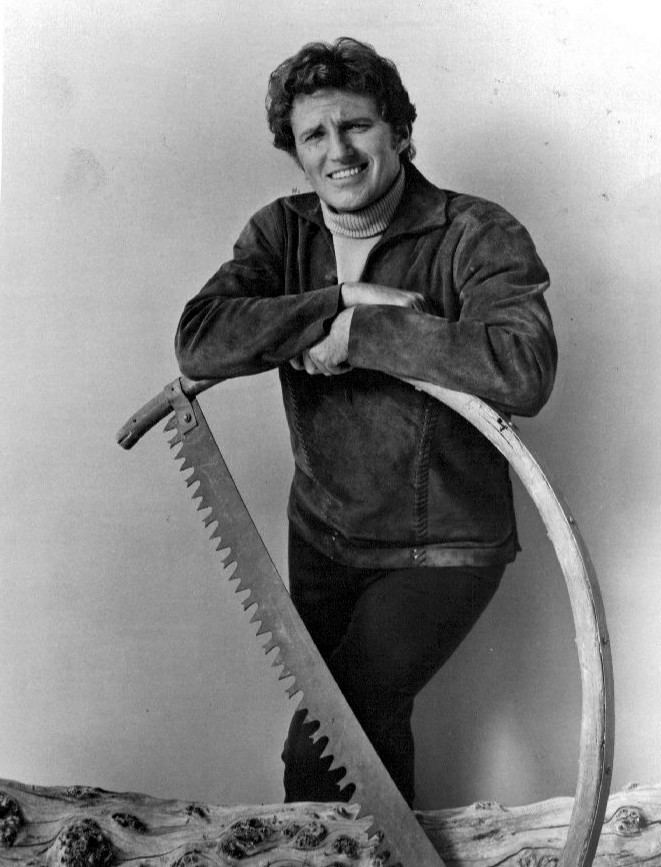 Brown was born in Trenton, New Jersey. He guest-starred on numerous television programs, including the role of Peter Coll in the two-part episode "The Mad Dog Coll Story" of the NBC series The Lawless Years, which aired on July 28 and August 4, 1961. He made three guest appearances on Perry Mason in the early 1960s, including the role of murderer Frank Sykes in the 1960 episode, "The Case of the Larcenous Lady," and murderer Goring Gilbert in the 1963 episode, "The Case of the Reluctant Model." He also had a memorable role on Bewitched, playing the role of the come-alive Gloucester Fisherman's Memorial statue in "Darrin on a Pedestal" which aired on October 22, 1970. Brown was married to Bunny Sellers, a native of Stonington, CT.
Career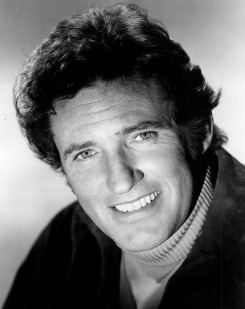 He is most remembered for his starring role as the charismatic, fast-talking Jason Bolt in the 1968–1970 ABC series Here Come the Brides, with costars Joan Blondell, David Soul, Bobby Sherman, Bridget Hanley and Mark Lenard. He also starred as Carter Primus in the 1971–1972 syndicated sea adventure series Primus. Brown portrayed the split-personality character Lazarus on the Star Trek episode "The Alternative Factor" (1967), being cast at the last minute when John Drew Barrymore failed to appear for shooting. His only feature film credit is the horror film Tower of London (1962). Brown was a close friend of Carroll O'Connor and appeared in an episode of O'Connor's series Archie Bunker's Place in 1979 and an episode of In the Heat of the Night (Poor Relations, 1994).
Brown has done voiceover work for radio and television. He is also a writer working on short stories and a novel.
Filmography
Actor
1994 In the Heat of the Night (TV Series)
Oscar Vollen
- Poor Relations (1994)
1985 Murder on the Waterfront (TV Movie)
Chief Shannon
1984 Fantasy Island (TV Series)
Police Lt. Fasbin
- Lady of the House/Mrs. Brandell's Favorites (1984) ... Police Lt. Fasbin
1982 Games Mother Never Taught You (TV Movie)
Warren Faber
1979 Archie Bunker's Place (TV Series)
Phil Weber
- Man of the Year (1979) ... Phil Weber
1977 The Last Hurrah (TV Movie)
Nat Gardiner
1975 Police Story (TV Series)
Harold Montrose / Shelly Wagner
- Little Boy Lost (1975) ... Harold Montrose
- To Steal a Million (1975) ... Shelly Wagner
1975 Columbo (TV Series)
Arthur Meadis
- Playback (1975) ... Arthur Meadis
1973 Mannix (TV Series)
Robert Foreman
- The Girl in the Polka Dot Dress (1973) ... Robert Foreman
1973 The New Dick Van Dyke Show (TV Series)
Professor William Shea
- You Gotta Have Class (1973)
1971

Primus (

1971-1972

TV Series)
Carter Primus
1970 Bewitched (TV Series)
Seaman
- Darrin on a Pedestal (1970) ... Seaman
1968

Here Come the Brides (

1968-1970

TV Series)
Jason Bolt
1969 J.T. (TV Movie)
Boomer
1968 The Danny Thomas Hour (TV Series)
Alan Crowley
- One for My Baby (1968)
1967 Run for Your Life (TV Series)
D.T. Randall
- It Could Only Happen in Rome (1967) ... D.T. Randall
1967 Star Trek (TV Series)
Lazarus
- The Alternative Factor (1967) ... Lazarus
1966 Shane (TV Series)
Warren Eliot
- The Other Image (1966) ... Warren Eliot
1965 12 O'Clock High (TV Series)
Sgt. Phil Reese
- Mutiny at Ten Thousand Feet (1965) ... Sgt. Phil Reese
1960

Perry Mason (

1960-1964

TV Series)
Tracey Walcott / Goring Gilbert / Frank Sykes
- The Case of the Sleepy Slayer (1964) ... Tracey Walcott
- The Case of the Reluctant Model (1963) ... Goring Gilbert
- The Case of the Larcenous Lady (1960) ... Frank Sykes
1963 The Dick Powell Show (TV Series)
John Michael Reardon
- Colossus (1963)
1962 Tower of London
Sir Justin
1962 Bonanza (TV Series)
The Reverend
- Blessed Are They (1962) ... The Reverend
1961 The Lawless Years (TV Series)
Peter Coll
- The Mad Dog Coll Story: Part 2 (1961) ... Peter Coll
- The Mad Dog Coll Story: Part 1 (1961) ... Peter Coll
1960 The Case of the Dangerous Robin (TV Series)
- Flight to the Desert (1960)
1960 Wagon Train (TV Series)
Tim O'Toole
- The Albert Farnsworth Story (1960) ... Tim O'Toole
1958 The Silent Service (TV Series)
Darnell
- The Tigershark (1958) ... Darnell
1958 Matinee Theatre (TV Series)
- The Guest of Quesnay (1958)
1958 The Flame Barrier
Matt Hollister
1953 Appointment in Honduras
Helmsman
1948 The Challenge
Minor Role
Soundtrack
1970 Bewitched (TV Series) (performer - 1 episode)
- Darrin on a Pedestal (1970) ... (performer: "Blow the Man Down" - uncredited)
Self
1975 Bicentennial Minutes (TV Series short)
Self - Narrator
- Episode #1.286 (1975) ... Self - Narrator
1969 It Takes Two (TV Series)
Self
- Robert Brown, Marty Allen, Darren McGavin and Kathie Browne (1969) ... Self
1969 The Hollywood Squares (Daytime) (TV Series)
Self - Panelist
- Episode #4.30 (1969) ... Self - Panelist
- Episode #4.29 (1969) ... Self - Panelist
- Episode #4.28 (1969) ... Self - Panelist
- Episode #4.27 (1969) ... Self - Panelist
- Episode #4.26 (1969) ... Self - Panelist
- Episode #4.20 (1969) ... Self - Panelist
- Episode #4.19 (1969) ... Self - Panelist
- Episode #4.18 (1969) ... Self - Panelist
- Episode #4.17 (1969) ... Self - Panelist
- Episode #4.16 (1969) ... Self - Panelist
1969 The Merv Griffin Show (TV Series)
Self
- Guest host: Alan Hamel; guests: Karen Morrow, Jean Shrimpton, Robert Brown, Guido Basso, Charlie Manna, Walter Sullivan, Peter Max (1969) ... Self
References
Robert Brown (US actor) Wikipedia
(Text) CC BY-SA