Books

A Theory of Constitutional Rights, A Theory of Legal Argument, The Argument from Injus, Begriff und Geltung des Rechts, Theorie der juristischen Argumentation




Similar People




Education

University of Gottingen
Robert alexy gustav radbruchs rechtsbegriff 2016 05 19

Robert Alexy (born September 9, 1945 in Oldenburg, Germany) is a jurist and a legal philosopher.
Contents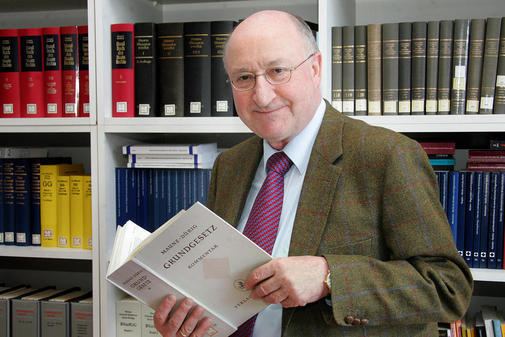 Alexy studied law and philosophy at the University of Göttingen. He received his PhD in 1976 with the dissertation A Theory of Legal Argumentation, and he achieved his Habilitation in 1984 with a Theory of Constitutional Rights.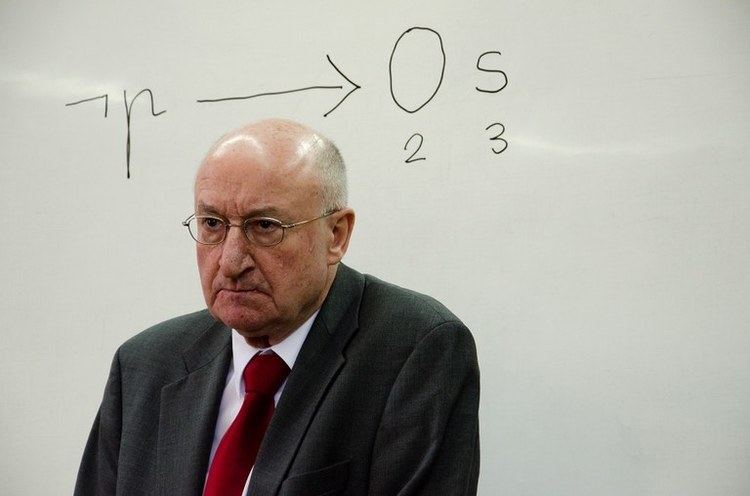 He is a professor at the University of Kiel and in 2002 he was appointed to the Academy of Sciences and Humanities at the University of Göttingen. In 2010 he was awarded the Order of Merit of the Federal Republic of Germany.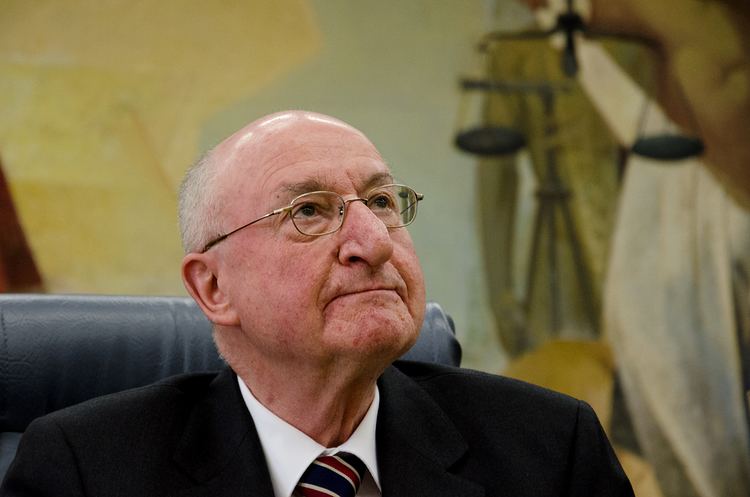 Alexy's definition of law looks like a mix of Kelsen's normativism (which was an influential version of legal positivism) and Radbruch's legal naturalism (Alexy, 2002), but Alexy's theory of argumentation (Alexy, 1983) puts him very close to legal interpretivism.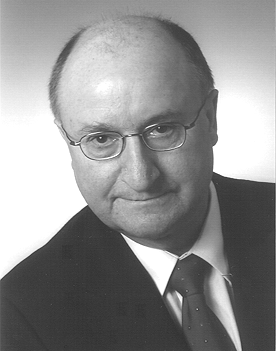 Since 2008 the Universities of Alicante, Buenos Aires, Tucamán, Antwerp, National University of San Marcos in Lima, Prague, Coimbra, Porto Alegre, Belo Horizonte, Chapecó, Rio de Janeiro and Bogotá awarded him the honorary doctorate degree.
Publications
Theorie der juristischen Argumentation. Die Theorie des rationalen Diskurses als Theorie der juristischen Begründung (Suhrkamp, 1983; first edition 1978)
Translated by Neil MacCormick as "A Theory of Legal Argumentation: The Theory of Rational Discourse as Theory of Legal Justification" (Clarendon, 1989)
Theorie der Grundrechte (Suhrkamp, 1985; second edition 1994)
Translated by Julian Rivers as "A Theory of Constitutional Rights" (Oxford University Press, 2002)
Mauerschützen (Vandenhoeck + Ruprecht, 1993)
Recht, Vernunft, Diskurs (Suhrkamp, 1995)
Der Beschluß des Bundesverfassungsgerichts zu den Tötungen an der innerdeutschen Grenze vom 24. Oktober 1996 (Vandenhoeck & Ruprecht, 1997)
Begriff und Geltung des Rechts (Verlag Karl Alber, 1992)
Translated by Stanley Paulson and Bonnie Litschewski Paulson as "The Argument from Injustice: A Reply to Legal Positivism" (Oxford University Press, 2002)
Elemente einer juristischen Begründungslehre, co-edited with Hans-Joachim Koch, Lothar Kuhlen and Helmut Rüßmann (Nomos, 2003)
References
Robert Alexy Wikipedia
(Text) CC BY-SA