Other names

Boston Rob




Nationality

American




Role

Television Personality





Name

Rob Mariano




Occupation

TV personality




Spouse

Amber Brkich (m. 2005)





Full Name

Robert Carlo Mariano




Born

December 25, 1975 (age 47) (

1975-12-25

) Canton, Massachusetts, U.S.


Residence

Pensacola, Florida, U.S.


Children

Carina Rose Mariano, Lucia Rose Mariano




Education

Boston University, Xaverian Brothers High School


Movies and TV shows

Survivor, The Amazing Race, The Campaign, The Player, Sci Fi Investigates




Similar

Amber Mariano, Sandra Diaz Twine, Russell Hantz




Profiles




Twitter
Boston Rob Mariano Survivor Interview on Rob Has a Podcast
Robert Carlo Mariano (born December 25, 1975), known by the nickname Boston Rob, is an American television personality, widely known for appearing in several reality shows, including Survivor, and The Amazing Race with his wife, Amber (Brkich) Mariano. In 2011, he won Survivor: Redemption Island and the $1,000,000 prize in his fourth appearance on Survivor.
Contents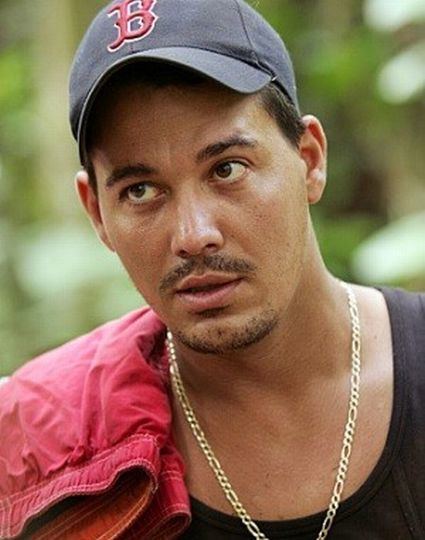 boston rob mariano on survivor win
Personal life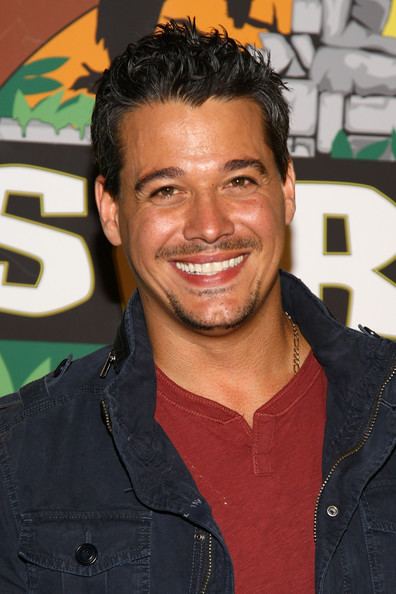 Mariano was born in Hyde Park, Massachusetts, and raised in Canton, Massachusetts. He graduated Xaverian Brothers High School from 1996, where he played golf, softball, and hockey. In 1999, Mariano graduated with a Bachelor of Arts degree in psychology from Boston University and began serving as the head coach of their inline hockey team. At the time he first played Survivor in 2001, he was a 25-year-old who was continuing to coach the hockey team.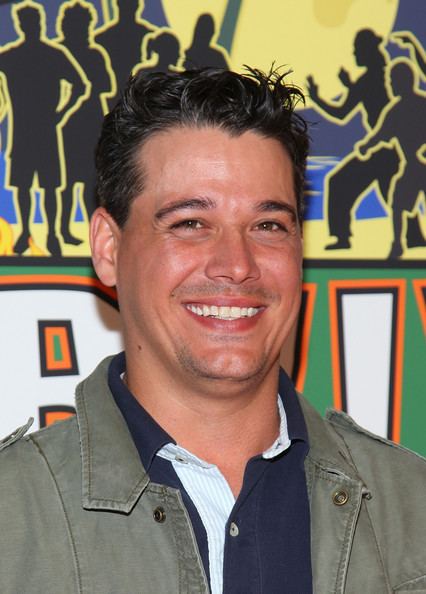 Mariano began a relationship with fellow reality TV contestant Amber Brkich in 2003, during their time filming Survivor: All-Stars. They became engaged on May 9, 2004, during the show's live finale at Madison Square Garden in New York City, and married on April 16, 2005 at Atlantis Paradise Island in The Bahamas. CBS aired a two-hour special about the wedding, entitled Rob and Amber Get Married, on May 24, 2005. After their marriage, Brkich took Mariano's surname, and the couple moved to Pensacola, Florida. The Marianos have four daughters: Lucia Rose (born July 4, 2009), Carina Rose (born December 10, 2010), Isabetta Rose (born May 5, 2012), and Adelina Rose (born June 20, 2014).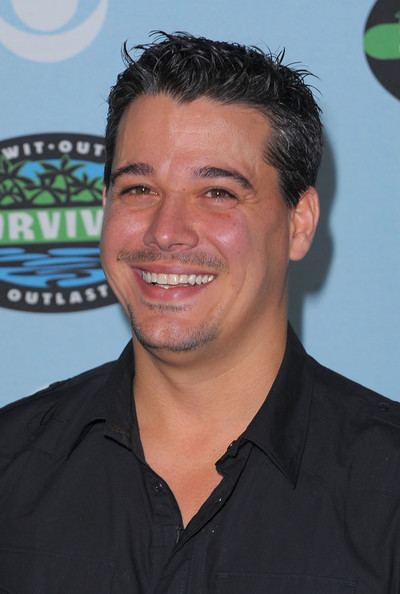 Mariano is a well known fan of the Boston Red Sox, Boston Bruins, and the New England Patriots.
Marquesas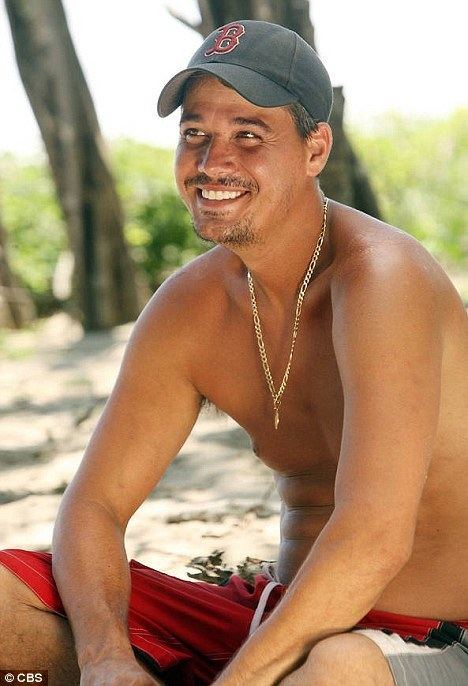 During Survivor: Marquesas, Mariano fronted a highly successful opening alliance in his initial Maraamu tribe. A tribal swap in the fourth episode effectively denied him the control he enjoyed in his old tribe, as he was switched to the "new" Rotu tribe in which he was outnumbered by former Rotu members 5–3. Ultimately, he was the first person voted out of the game when the tribes merged in the seventh episode and the last player voted out before the jury phase. His original Maraamu tribe was outnumbered by members of the original Rotu tribe 7–3. Since the Rotu tribe thought that Mariano caused too much drama in camp and that he was the biggest threat of the remaining Maraamu tribe members (the others being Vecepia Towery and Sean Rector), he was the first Maraamu tribe member targeted.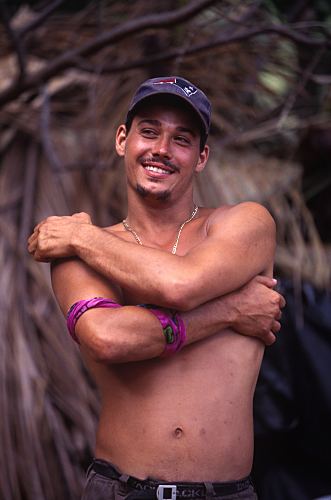 In an attempt to save himself, Mariano had tried to warn Rotu tribe members Pascal English, Neleh Dannis, and Kathy Vavrick-O'Brien about the Rotu Four alliance of John Carroll, Tammy Leitner, Zoe Zanidakis, and Robert DeCanio, but was unsuccessful although he successfully planted seeds of suspicion that would lead to the remaining Rotu members and all the Maraamu members teaming up to turn on the Rotu Four the following Tribal Council and he was voted out just before the jury phase of the game began. Prior to his elimination, he provided useful information to Vavrick-O'Brien about possible betrayal by former members of Rotu who were not switched during the tribal switch.
All-Stars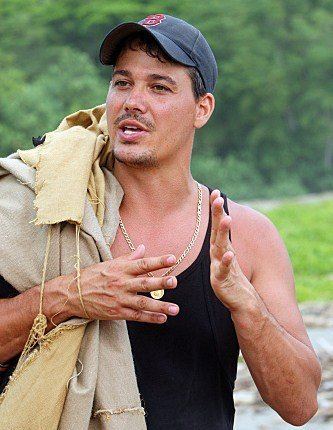 During Survivor: All-Stars, Mariano developed an early alliance which eventually developed into a romantic relationship with fellow contestant Amber Brkich. He was able to form a dominant long-term alliance with Rupert Boneham and Jenna Lewis, taking them all the way to the Final Four.
Early on, Mariano and Brkich agreed to form an alliance. After the game was underway, due to a twist that "absorbed" one of the three tribes, Lewis and Boneham joined the Chapera tribe. Mariano and Brkich quickly fortified a long-term alliance with the tribe's two new members. The Chapera tribe then enjoyed a lengthy winning streak, winning immunity the next three times. The group did lose one member, however, when Sue Hawk opted to leave the game due to an unpleasant encounter with Richard Hatch.
Later on, a tribal shuffle had every contestant switch tribes and camps, with the exception of Brkich, who remained on the Chapera tribe with Lex van den Berghe, Shii Ann Huang, Jerri Manthey, and Kathy Vavrick-O'Brien. Chapera went on to lose the next challenge and Mariano bargained with van den Berghe to save Brkich in return for Mariano's help later down the road. Van den Berghe, Huang, and Vavrick-O'Brien saved Brkich and eliminated Jerri Manthey. In the following episode, the merge occurred, and Mariano voted to eliminate van den Berghe, going back on his promise. From there on, Mariano and Brkich managed to maintain several alliances; they were allied with Boneham and Lewis, with "Big Tom" Buchanan, and with Alicia Calaway. Mariano and Brkich proceeded through the game, eventually finding themselves in the Final Four with Lewis and Boneham after breaking ties with Calaway and Buchanan.
With four contestants remaining, Brkich won her first individual Immunity challenge, and she and Mariano convinced Lewis to vote out Boneham, reminding him that they would draw rocks otherwise, with a two-out-of-three chance that either she or her main ally Boneham would be eliminated anyway, and that none of the other three could beat Boneham in a jury vote should he reach Final Tribal Council. Mariano won the next and final immunity and chose Brkich to continue with him to the Final Two. Facing the jury, the couple met criticism for their aggressive and underhanded gameplay. Mariano took the brunt of the criticism, as he was seen as the leader of their dominant two-person alliance, and was deemed by the jury as the one with more blood on his hands. Meanwhile, Brkich admitted to being there partly by riding Mariano's coattails and letting him do more of the dirty work while she worked behind the scenes, but argued that her impressive overall social and underrated quiet strategic game was a key part of both getting to the finals together. She also seemed to get less blame by the jury for decisions she and Mariano largely made together, and thus wisely stayed somewhat in the background during the Final Tribal Council.
In the season finale several months later, the couple was revealed to still be dating. Just before the votes were read, Mariano proposed to Brkich and she accepted. Moments later, it was revealed that, in a 4–3 decision, Brkich had won the game. Mariano received votes from Lewis, Boneham, and Vavrick-O'Brien. Despite having created one of the most hostile and bitter juries in Survivor history, Rob's immense skill and utter control and dominance of the game was recognized as he still very nearly managed the win. Shi Ann Huang (who was the one jury member to heap praise on both Rob and Amber's game play) was the largely undecided swing vote to which would be the winner, and ultimately sided with Amber due to being impressed by her Final Tribal answers.
Heroes vs. Villains
Mariano was a contestant in the 20th season of the show titled Survivor: Heroes vs. Villains, and one of eight members of the cast to appear on Survivor for a third time. He was a member of the Villains tribe, and was the de facto leader of the Villains until his right-hand man Tyson Apostol fell for a plot by Russell Hantz to give Parvati Shallow a fourth vote, rather than split the votes 3–3–3 between Hantz, Shallow, and Apostol as planned. Hantz shocked Mariano's six-person alliance by playing the idol on Shallow, rather than himself, and with her four votes negated by the idol, Apostol was voted out with three votes to Hantz's two. This completely swung the balance of power in the tribe, and after a clash with Hantz, a switch in alliances by Jerri Manthey to the Hantz side, and Benjamin "Coach" Wade refusing to take a side and casting a throwaway vote for Courtney Yates, Mariano would become the eighth person voted out on a 4–3–1 vote and was the last player voted out promptly before the jury phase began once again
Despite his early elimination many believe Rob had been playing his most skilled and socially superb game of all on Heroes vs Villains, including both All=Stars and Redemption Island, until the tide shifted with the Tyson blindside. This also set in motion the rivalry between Russell (who went on to the Final Tribal Council only to receive 0 votes) and Rob, which led to the upcoming season based on their rivalry: Redemption Island.
Redemption Island
On January 13, 2011, it was announced that Mariano would compete in Survivor: Redemption Island as one of two returning players (along with Russell Hantz). This made Mariano the first person in Survivor history to play four times, a feat which has since been matched by three others. Hantz was seen as a threat by his tribe (Zapatera), which intentionally lost an immunity challenge in order to vote him out. There was also intense distrust of Hantz due to his Heroes vs Villains performance. Mariano, on the other hand (perhaps even benefitting from his early boot on Heroes vs Villains, and the large gap in time since All Stars), made various strong alliances with most members of his tribe (Ometepe) and managed to convince his tribe that his experience was valuable and that he could be loyal. His 2 closest allies throughout the game, Grant Mattos and Natalie Tenerelli, were particularly strong in their extreme loyalty and at times blind trust towards him.
As the game progressed, Mariano managed to increasingly draw in the otherwise unpredictable and disagreeable Phillip Sheppard, becoming by far Phillip's closest and most trusted ally, with Rob showing great care and social awareness in his handling of him. Ashley Underwood, Andrea Boehlke, and Matthew Elrod also were firmly on Rob's side through their entire time in the game, right up until Rob orchestrated their vote-offs (2 different times for Boehlke and Elrod). Ultimately, his six-person alliance from his original tribe remained loyal to one another and they became the final six players remaining on the main island (although others remained on Redemption Island throughout the game until Day 36).
Mariano managed to remain in the game for the full 39 days, winning the final immunity challenge. Rob carefully orchestrated the blindsides of those he felt could beat him in a jury vote or a final 4 immunity challenge, first voting off Andrea Boehlke, the 6th member of the alliance from almost the start. Mariano was tipped off about Andrea and Matt Elrod reconnecting in the game, which became impossible when both were sent to Redemption Island. The surprise immunity win of the next intended target, Ashley Underwood, forced Mariano to scramble last minute into his first difficult choice, ultimately blindsiding his friend for the game Grant Mattos, likely the biggest jury and immunity threat of the entire Ometepe tribe. He had convinced Grant that his other goat, Natalie Tenerelli, would be voted out that night instead, and even shook hands with Grant on the plan to vote Natalie out, but became the swing vote sending Grant to Redemption Island. It was a debate as to whether an all-girls alliance of Natalie and Ashley could possibly oppose Rob, or whether Grant was a significantly larger jury or final immunity threat to Rob's potential victory, a decision which in hindsight was clearly the correct one.
Upon Boehlke's return from Redemption Island, Mariano eliminated her with the use of his immunity idol and convinced his alliance to again stick with him. Lastly, he removed Underwood, his only remaining possible threat for jury votes, by successfully convincing her best friend Natalie Tenerelli to vote her out rather than force a fire-making challenge against Phillip Sheppard. This was not only to ensure Ashley's elimination, but would likely lose Natalie Ashley's vote due to her betrayal (Ashley did indeed lash out at Natalie at final tribal and vote for Rob to win the game).
He thus went to the finals with the strongly disliked Phillip Sheppard and the little-respected, perceived coattail rider Natalie Tenerelli, accomplishing the plan he had set in place even before the merge. While the jury consisted of a combination of former Ometepe members whom Mariano had blindsided and former Zapatera members whom Rob had virtually ignored and who had been picked off one-by-one by Rob's cult-like alliance, the somewhat hostile and bitter jury believed that they had no real options given that the other finalists were seen as undeserving players who had been dragged along by Rob (also known as "goats"), and gave Rob a commanding 8-1 win.
His game is often cited as one of the best examples of complete control when playing with 18 other recruits and being a 3 time player ever seen on the show, as well as perhaps the best-ever execution of the increasingly popular "goat herding" strategy of modern Survivor, pinpointing and taking the weakest and most easily beatable opponents to the end. To this day Natalie and Phillip are regarded as two of the most obvious goats ever seen on Survivor, let alone to make the finals, and Rob's ability to bring such weak and disliked individuals to the end is highly praised.
His ability to correctly identify the biggest goats of a game is also widely admired, particularly when contrasted to archrival Russell Hantz's inability to not only keep the respect of a jury as Rob can, but to accurately judge the weakest opponents to bring to the end as Rob does. However, many fans criticize Rob for his huge advantage in being a four-time player and having no real competition the entire season, giving him perhaps the easiest win in Survivor history. His tribemates were criticized for being too starstruck to act against Rob. Some fans also criticize him for probably having been unable to beat anyone other than his 2 ultimate goats (based upon cast interviews, amongst other indicators). The jury has even indicated Phillip Sheppard could have beaten him had he followed through with his plan to "own his game" and reveal that he had purposely played the villain role to get taken to the end by Rob, and in doing so had duped Rob and his entire alliance. Instead Sheppard was rude, lashed out at Julie Wolfe after she had asked him if his son would be proud of the way he played the game, and gave all the credit to Rob, thus receiving only 1 vote (from Ralph Kiser, the one jury member Phillip showed respect towards at Final Tribal and throughout the game) and giving Rob the easy finish glove side.
At the reunion, Mariano was declared the winner in an 8–1–0 vote, with Sheppard receiving the one dissenting vote from Kiser. Additionally, Mariano won the viewer-voted $100,000 "Sprint Player of the Season" award. On Day 22 of Redemption Island, Mariano became the fourth person to play Survivor for 100 days, following three contestants in "Heroes vs Villains" Amanda Kimmel 108 days, Parvati Shallow 114 days, and Rupert Boneham 100 days but played 4 more days in Survivor: Blood vs Water, making a total of 104, and ultimately surpassed Shallow for most days survived, with a total of 117. His record however has recently been surpassed by two four-time contestants in Survivor: Game Changers, Ozzy Lusth who played 128 days in four seasons and Cirie Fields who has played 121 days. His performance in Redemption Island at the time was described by longtime show host Jeff Probst as the "most perfect game of Survivor ever."
Post-Survivor
Similarly to what happened with Lex van den Berghe from All-Stars, Grant ended his friendship with Rob after the game due to Rob's voting him out, a situation which was confirmed at the reunion show. As of September 2017, the two have still had no contact since the season airing. Lex and Rob have since buried the hatchet, and are back on civil terms, although still not friends.
In addition to Amber, he remains particularly close friends with Tyson Apostol, Natalie Tenerelli, Peter Harkey, and Sean Rector from his four Survivor seasons. He cites those as the four ex-Survivors he talks with the most, although there are numerous others both from Redemption Island like Phillip Sheppard and Andrea Boehlke, and others within the Survivor community such as Sandra Diaz-Twine and Courtney Yates he keeps in contact with.
Season 7
As an engaged couple, Mariano and his fiancée Amber Brkich participated in the seventh season of The Amazing Race and came in second place. During a Roadblock challenge in Mendoza, Argentina, in the third leg of the race, contestants had to eat four pounds of meat. Mariano began the roadblock but very quickly determined he would not or could not eat that quantity. The penalty for not finishing the Roadblock was a four-hour delay. By convincing several other contestants to refuse to participate, he ensured that several contestants were on the same timetable as he and Brkich. Also in South America, Mariano pooled his money with some other racers to bribe the bus driver into letting the teams that contributed off earlier. When Rob bribed the driver, he used none of his own money.
In Botswana, during the sixth leg of the race, the couple was criticized by fellow racers, as well as host Phil Keoghan, when they drove by the car accident of another team, brothers Brian and Greg, without stopping. Their fellow competitors all checked in with the brothers prior to continuing on to the next stage of the race. In southern Africa, Mariano and Brkich saw their own photo on a magazine cover.
Mariano and Brkich ultimately finished in second place behind married couple, Uchenna and Joyce. Amongst fans, there has been much speculation surrounding the final leg of the race. It has been argued that the production crew had intervened with the airport authorities and aided Uchenna and Joyce onto the same, earlier plane as Mariano and Brkich. In the "Revisiting the Race" special feature on the Season 7 DVD, Mariano, along with Uchenna and Keoghan denied these accusations. Mariano describes Uchenna running around frantically trying to get onto the flight, which the final edited version of the show does not portray. Keoghan cites the fact that the decision to re-open the door rested solely with the pilot, and that intervention by the production crew would have resulted in someone leaking such information out. Although Mariano and Brkich lost the one million dollar grand prize and "The Amazing Race 7" winners' title at the final leg of the race, they managed to place 1st in the 2nd, 4th, 7th, and 10th legs. They were also the only team to not come in last place on any legs of the race.
All-Stars
The Marianos later competed in the All-Stars season of The Amazing Race, which began airing in February 2007. The couple's racing status was listed as "newlyweds." While they had set a record for the Amazing Race, coming in first place for the first three legs, they were eliminated on the fourth leg of the race.
Additional television appearances
Between their two appearances on The Amazing Race, Mariano and Brkich filmed a 10-episode show for the Fox Reality Channel, Rob and Amber: Against the Odds in 2006, which aired the following year. Set in Las Vegas, the program follows Mariano's attempts to become a professional poker player and features professional player Daniel Negreanu tutoring him. The series ended with Rob and Amber Mariano accepting an offer to appear on The Amazing Race: All-Stars and the odds of Rob's professional poker career waned.
He also appeared in the "All-Stars" episode of Canadian show Reality Obsessed, hosted by Murtz Jaffer and won first place in a competition that pitted him against James Zinkand (Big Brother 9 (US)), Jen Parker (The Amazing Race 12), and Jennifer Hoffman (The Apprentice).
References
Rob Mariano Wikipedia
(Text) CC BY-SA