Education

Le Moyne College



Senate unanimously confirms assemblywoman roann destito as commissioner of ogs
RoAnn Maggiolino Destito (born January 15, 1956) was appointed Commissioner of the New York State Office of General Services overseeing all state contracts, by Governor Andrew Cuomo in 2011. Prior to becoming Commissioner she was a member of the New York State Assembly for the 116th district (which includes Rome and Utica) from 1993 to 2011 when she resigned. She is a Democrat. She is the widow of Chris Destito, former President of the Rome Chamber of Commerce and owner of the Beeches Restaurant and Convention Center; and the mother of one son.
Contents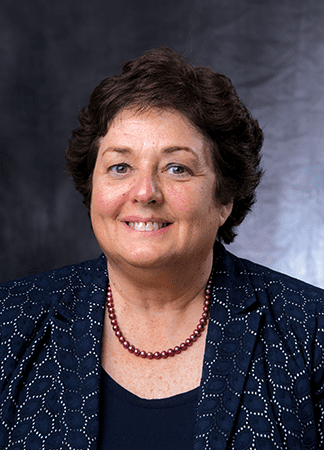 Roann destito commissioner for the nys office of general services
Numerous Conflict of Interest Controversies
Her late husband Chris Destito arranged, with Roann's Liquor Authority Influence, the alcohol and beverage services throughout the Turning Stone Casino's seven restaurants, nightclub, bars (e.g., Tower, lounges), outside (e.g., PGA events), special events (e.g., Convention Center, Lodge, and ongoing weddings and meetings), and gaming floor. The services were developed by the Beeches itself who managed the enterprises until the TSCR took over operations (e..g., personnel, distribution) under the management of CD Food and Beverage (essentially a family intermediary). This transfer occurred once the TSCR was granted authority to serve liquor (Beeches had liquor authority already, though with renewals and approval for off-site) and Indian gaming casino personnel were trained and certified in alcohol services. These services are still rendered through CD Food and Beverage's books and payroll service. Chris Destito passed after the full transfer occurred, his son became involved in the operations, and the intermediary was established (per JARacino, 2014).
Her tenure also included a seat on the New York State Liquor Authority Board. While on the SLA she agreed to granting her husband's liquor wholesale client the Oneida Indian Nation's Turning Stone Resort & Casino legal ability to have alcohol served at the casino. This was done by Roann's granting of an exclusive license to CD Food & Beverage to serve alcohol a casino, in return for exclusive liquor wholesale business for her husband. . CD Food & Beverage (a "subsidiary" of The Beeches restaurant which is owned by the Destito family) was created and named for Chris Destito, husband of RoAnn Destito, shortly before he died. The Beeches is now owned by brothers of Chris Destito and a cousin (president Frank Destito, vice president Dominick Destito, and secretary/treasurer Orlando Destito.) The profit this legal influence-peddling arrangement yields CD Food & Beverage is estimated to be solidly in the seven figure range although actual numbers are kept private and have not been released or publicly verified.
Oneida County Legislator Michael Hennessy spoke out against issuing the permit and requested an investigation, a number of business and community leaders supported that request, but the lucrative deal (i.e., high-paying contract with high work demands and highly required management and professional skills; local jealousy by vendors at size of one restaurant) remains in place. To comply with this deal approximately 1,200 employees were switched from working for Turning Stone to now being employed by CD Food & Beverage (verified, employees of the TSCR under their personnel regulations, Racino, 2012).
During her time in the New York State Assembly she is noted for using her influence to withhold a bill that would protect land owners from Indian land claims (she serves the region that includes land claims), and another bill that would have prohibited gaming compacts with tribes having pending land claims. A long‑time friend of New York Governors Mario Cuomo and Andrew Cuomo, she has most recently accused in 2013 of ethics violations by lobbying for the casino's favorable gaming deal. She traveled around the state speaking with officials endorsing the controversial agreement.
Occupy Albany 'Curfew' Controversy
In September 2011 whilst claiming to support Occupy Albany, Governor Andrew Cuomo, through secretary Larry Schwartz cited a state regulation which allowed the Commissioner of the Office of General Services to decide at what time a park curfew began. The regulation states that when no signage stating what time curfews begins is posted, the decision lies solely at the discretion of the Commissioner. At the behest of Cuomo, and in spite of First Amendment protections, Destito proclaimed a curfew of 7pm to help Albany State Park Police break up the demonstration. Protesters argued that by sleeping in a public park they were expressing a protected First Amendment right to free speech and were not subject to curfews. Albany police however declined to make any arrests citing the putative legality of removing protesters.
References
RoAnn Destito Wikipedia
(Text) CC BY-SA